Theo de Ramecourt is the reigning World Champion in the Formula Kite class and belongs to the French kite foil elite. In spring 2017 he signed his first contract as FLYSURFER Ambassador. He flies with our team to Chile for the video production of STOKE1 and becomes the main protagonist alongside Matias Lee. Already then, Theo convinced us with his professionalism and positive attitude towards life. In the following years, he helps our development team trim and test various prototypes on the way to series production. Finally, together with Benni Boelli and Nico Landauer, he works on his own future, a kite for the Olympic Games. With the VMG pre-series, he wins the race in La Ventana, Mexico, and establishes himself as a title contender.
In 2021 he not only wins his world championship title but also completes his studies in minimum time. After the hardships of the past few months, he flies to Tahiti. Theo experiences an incredible time away from training and the western world. I met him after his first month at FLYSURFER and we got talking.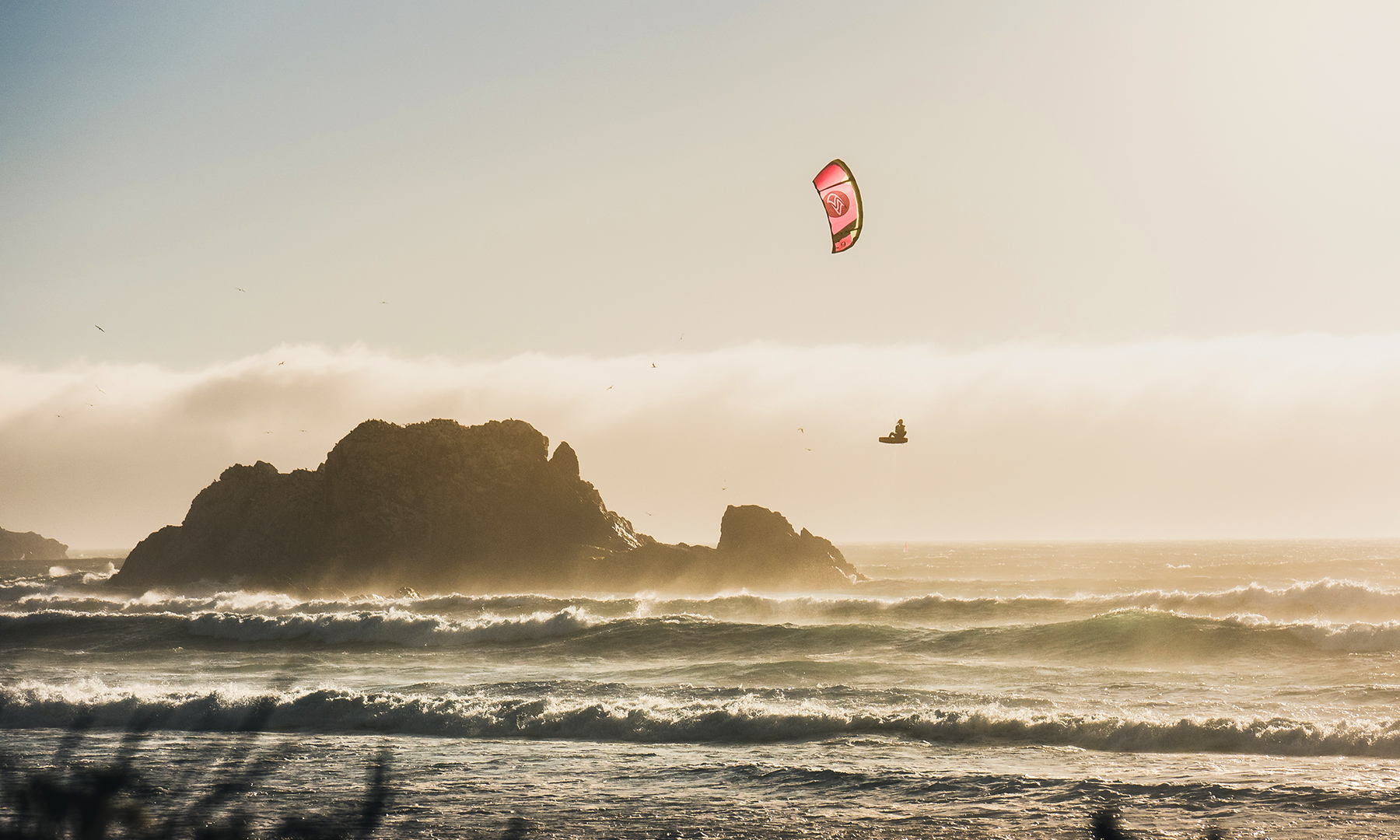 CH: Hello Theo, we are very happy to have you on board. When we were looking for an additional developer who could add value to the team, not to mention a wealth of experience, our choice was clear. You told me your last trip was incredible. Was Tahiti always on your bucket list? How did you end up there and who accompanied you?
TDR:
I had planned this trip together with my friends
Theo Lhostis
and
Axel Mazella
, who are also part of the French foil team. This winter I had finally enough time and no projects or training scheduled, it was simply the perfect opportunity. Theo Lhostis grew up on the island and always wanted us to visit his hometown.
CH:
What is so special about the place?
TDR: So, the first thing is the weather for sure, always warm and nice. Then you realize the lifestyle is incredible, it's all about making the most of what nature has to offer and sharing. People are friendly by the heart. I'd say the people and how they approach life is the most special thing on the island.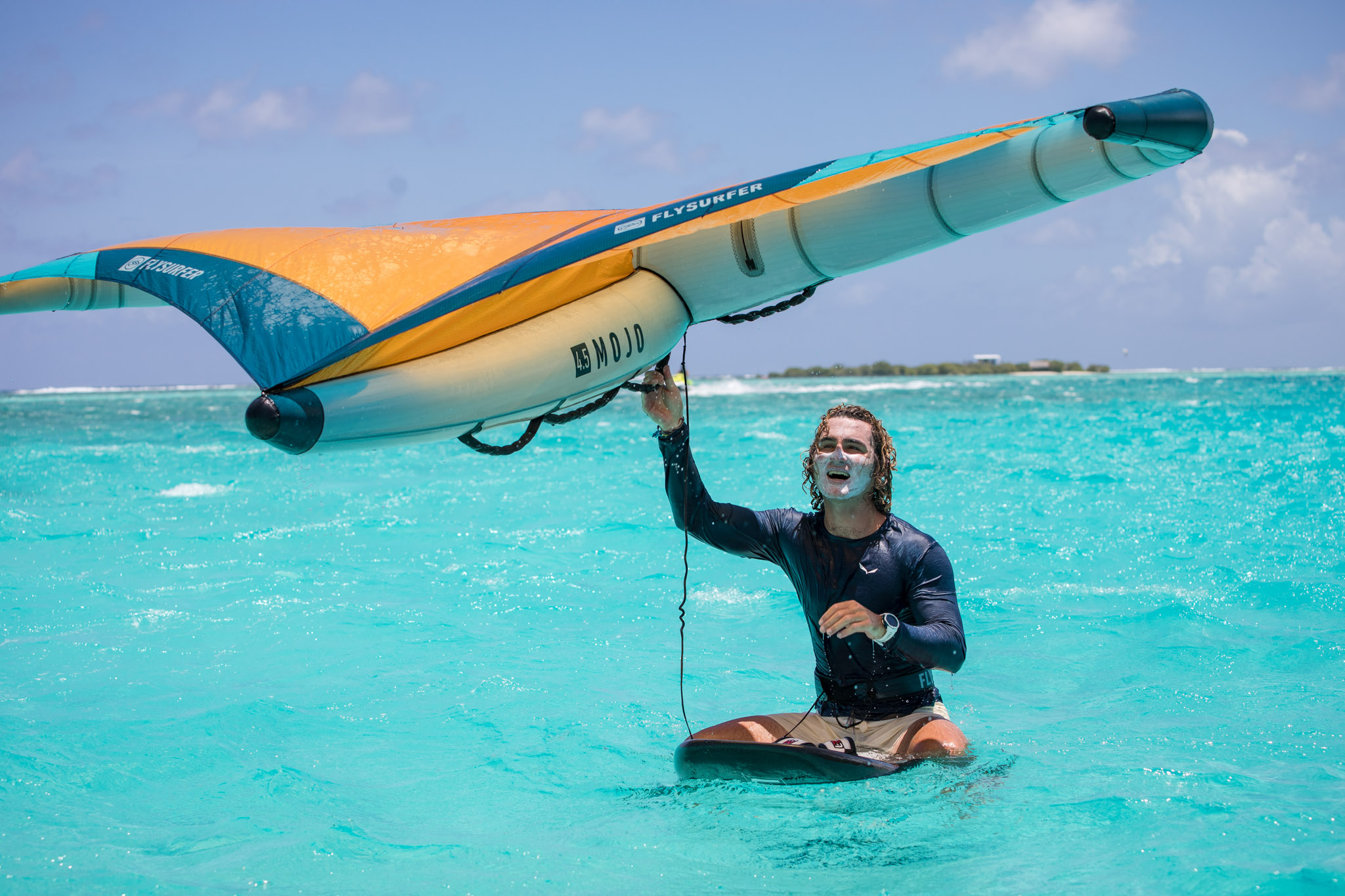 CH:
I think it is always good to take a break and get away from our hectic, performance-driven culture. Where your job and belongings define you. At least we can say that
our job is our passion
! What excites you about your new job?
TDR: I've always been curious about how and why things work. Now I have the opportunity to work on kites and give them my personal touch. Who doesn't dream of building their own kite? 😉
CH:
Always a question of what you are good at. I'd love to build my personal wing, but I am better at giving feedback and reading the audience's needs, than designing a kite.
Where do you think foil kite development will be heading?
TDR: Even if racing is what really thrills me, I love all the different aspects of kiting. I think we can go even further in terms of performance. We should keep improving the accessibility of the foil kites and make sure they fit the needs of most kiters. The industry will keep evolving and there will be new ways of kiting. I really want to be sure that the FLYSURFER products can help as many people as possible to have the time of their life when they go kiting.
CH: Agreed, if you take into consideration, how young the sport still is, there must be more room for further development. Do think we can add new products to our lineup?
TDR: For sure! I see quite a big community of riders foiling with slow hydrofoils. These are mainly made for surf-foiling or winging. I'm sure that we can develop kites that match this style perfectly.
CH:
I know your
main goal is the Olympic Games 2024
in your home country. How do you combine your job with your career as a kite foil racer?
TDR: I'm quite used to driving my kiting project and another main life project at the same time as I was studying and racing at the highest level over the last years while doing my master's degree.
I've always needed to do something else than kiting and training for my personal balance, and I learned quite a lot about myself over the last years which allowed me to finish my master's degree and get my World title within the same semester.
I'm sure this will be a good challenge, but I love challenges and I'm well surrounded by the entire FLYSURFER crew who will help me to be the best in both racing and designing.
CH:
I like your confidence 😊 and you are right, we will do our best in supporting you. You are back at your home, what's your local beach, where can people meet you?
TDR: My "base" is in the south of France, in Hyères, where I moved almost 10 years ago, at the age of 15, to get the best wind conditions. Since then, I've been spending every free minute on the water, but I'm constantly on the move with the upcoming races and test trips.
CH: I bet catching you will be difficult then. Thanks a lot, Theo, take care and see you soon.