WE ARE FLYSURFER
We are a manufacturer of high-quality Kites & Boards with a strong focus for design, performance and innovation.
OUR MISSION
Whether kitesurfing, snowkiting or landkiting – our goal is to create unique products so that every day really can be a perfect kite day.
OUR STORY
Since 2001 we have been maximizing the synergy potential of Skywalk GmbH & Co. KG to develop advanced technologies for kite sports.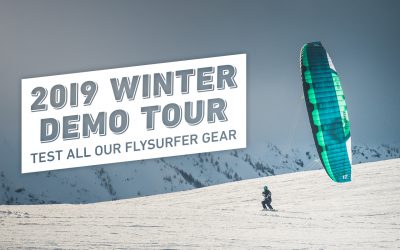 Ever wanted to test a FLYSURFER kite? Then come visit our Winter Demo Tour and simply fulfill your request! During the winter time you can test out our complete FLYSURFER kite line-up on several top spots worldwide! The first test opportunity you have is...