WE ARE FLYSURFER
We are a manufacturer of high-quality Kites & Boards with a strong focus for design, performance and innovation.
OUR MISSION
Whether kitesurfing, snowkiting or landkiting – our goal is to create unique products so that every day really can be a perfect kite day.
OUR STORY
Since 2001 we have been maximizing the synergy potential of Skywalk GmbH & Co. KG to develop advanced technologies for kite sports.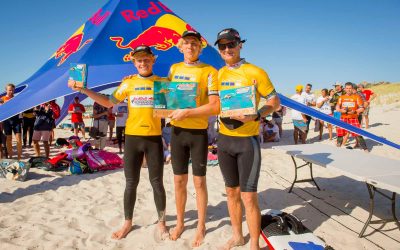 Olly Bridge has taken out his third Red Bull Lighthouse to Leighton title, crossing the Indian Ocean from Rottnest Island to Leighton Beach in Fremantle in 21 minutes and 8 seconds in the race's 10th year. The three-time Men's European Champion and...