| | |
| --- | --- |
| TECHNOLOGY | Splitboard |
| SKILLS | Intermediate |
| SIZES | 137 x 41.5 cm / 142 x 43 cm |
Grab the TRIP and explore the most beautiful surf spots in the world! The split board fits comfortably in typical suitcases or with two kites in the included bag. This all-around performance twin tip matches perfectly with our lightweight foil kites. Enjoy total comfort on the way and the water of your dream destination!
SPLIT CONSTRUCTION
ERGONOMIC TOESIDE EDGE
FIREFIN SYSTEM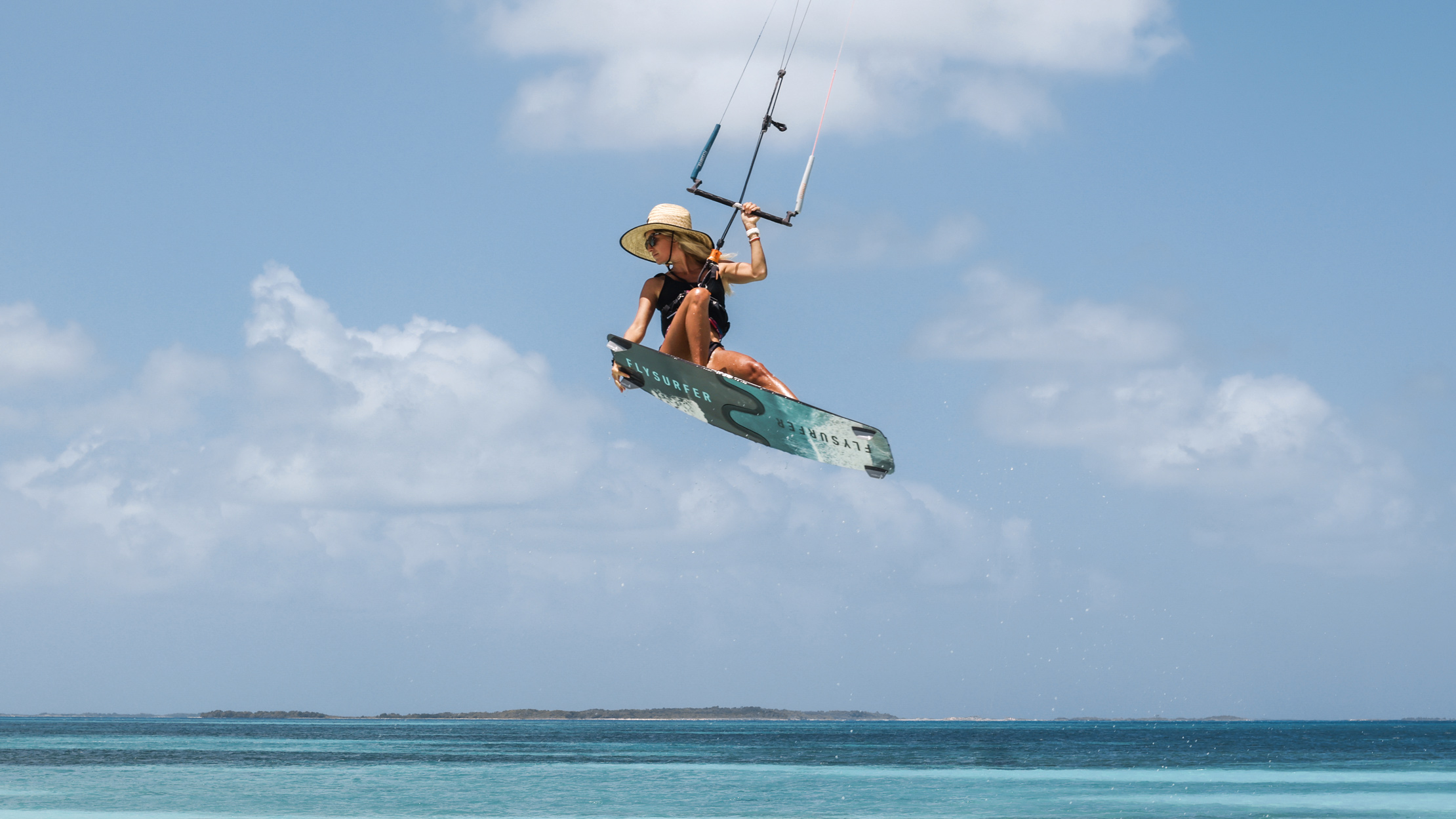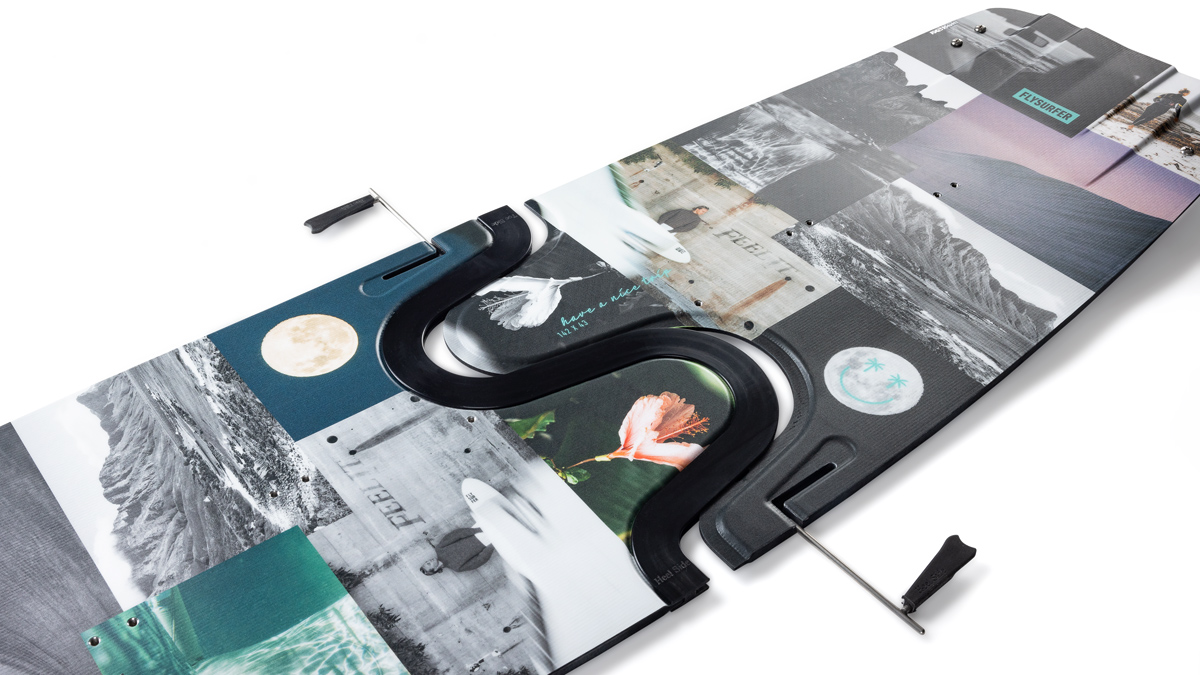 TOOLLESS ASSEMBLY
The TRIP is super easy and quick to assemble. Take one board half, attach the PU connecting piece, and put the other half on top. Use both fastener pins to lock the connection. Take the four FIREFINS and click them onto their mount. Be ready to ride in only a matter of seconds!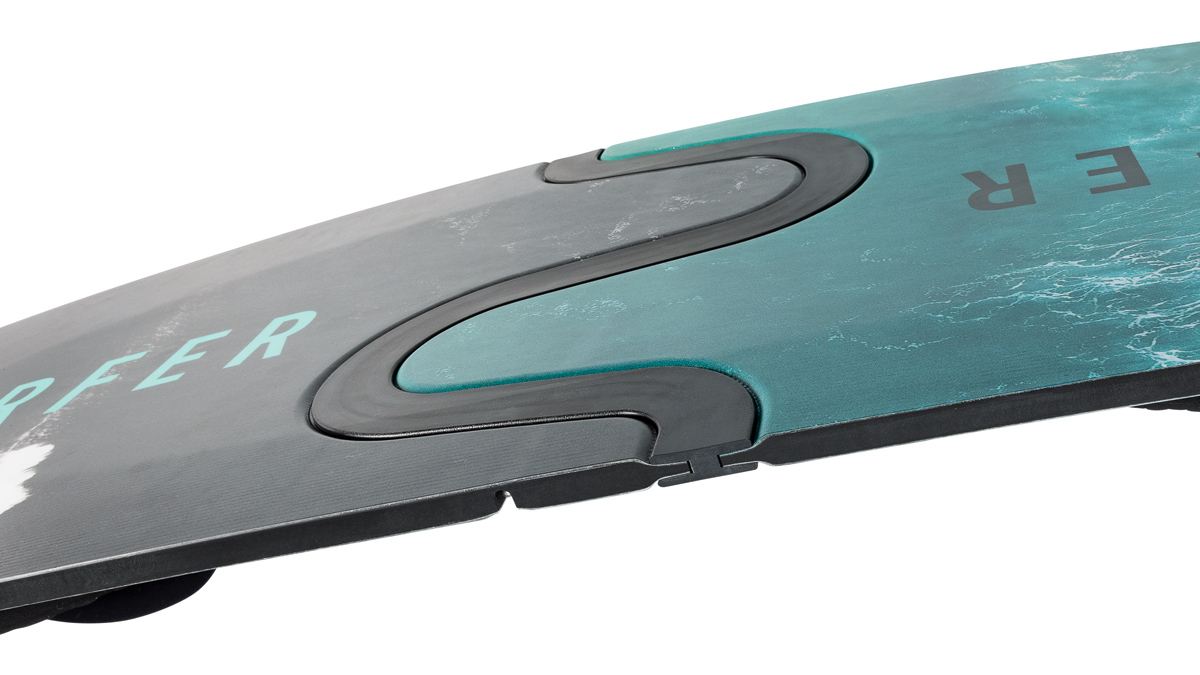 SPLIT CONSTRUCTION
The innovative three-piece construction features a PU connecting piece to join the split board seamlessly. The unique S-shape reduces wear and distributes the load on both board halves equally. These are secured with two rail-to-rail aligned fastener pins. The PU connecting piece can be replaced.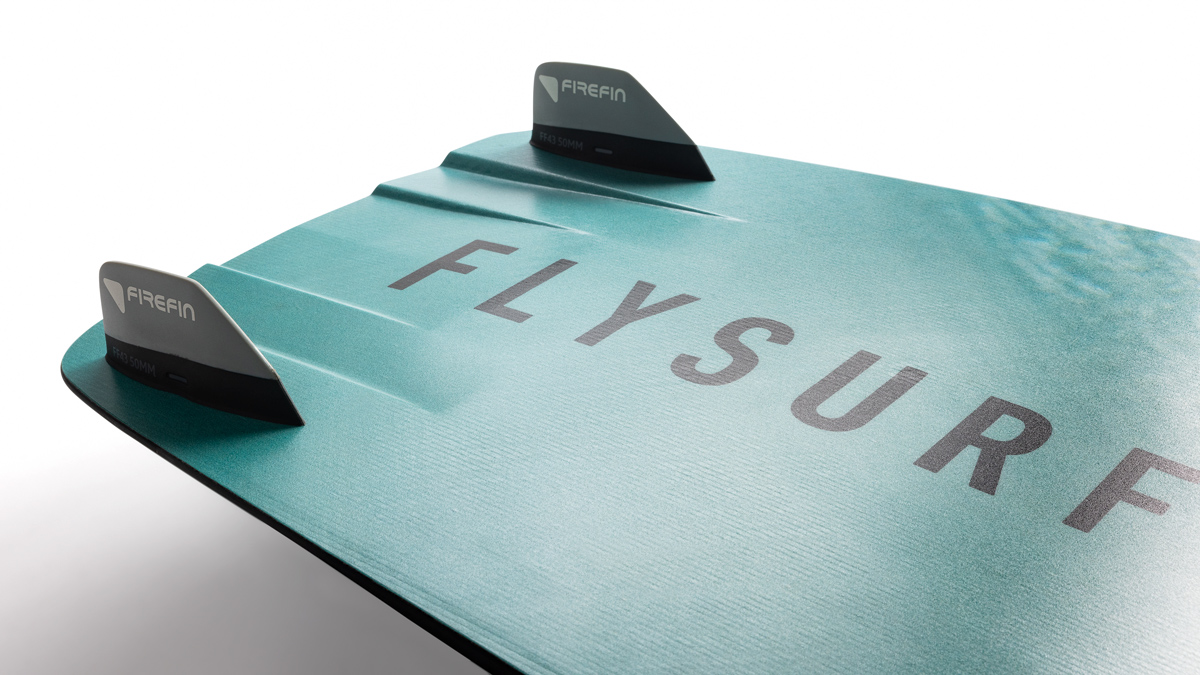 FIREFIN SYSTEM
The FIREFIN is a two-component injection-molded fin system for twin-tip kiteboards. The fins are made from two high-quality materials; a hard, engineering-grade, recyclable thermoplastic body and a marine-grade, durable silicone skirt that is corrosion-resistant and UV stable. They can easily be unmounted without using tools. This simple plug-and-play system ensures you worry-free travel without damaging your gear!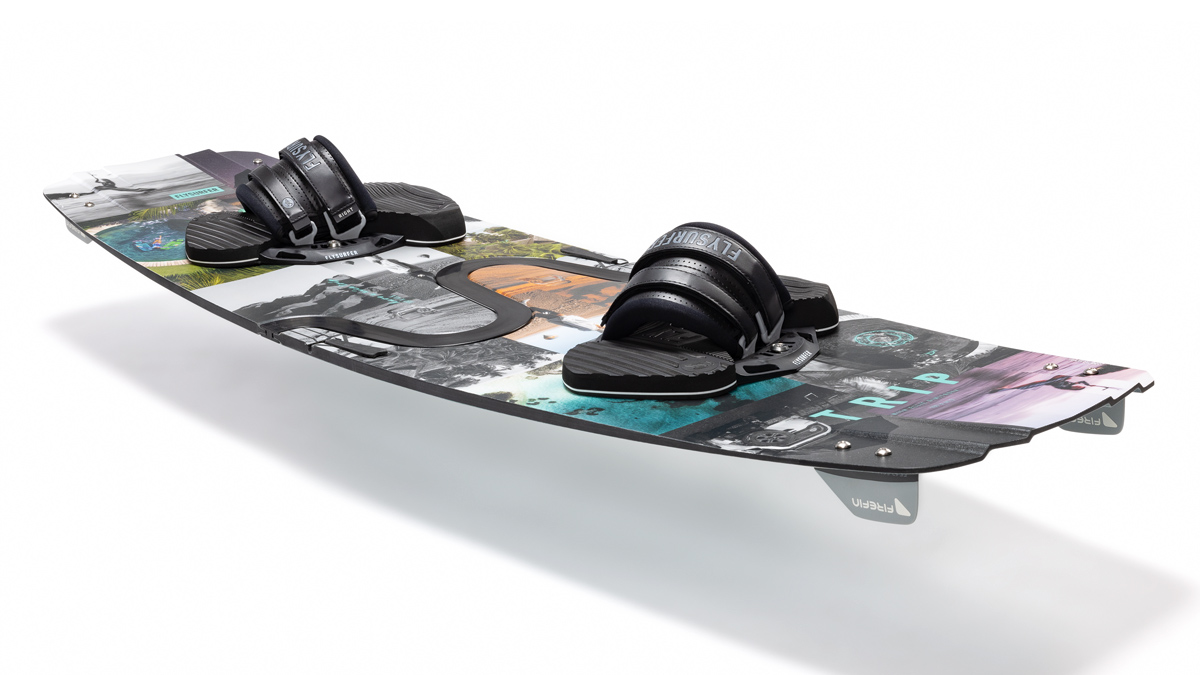 PAULOWNIA WOOD CORE
Designed with a full-length wood core made of responsibly grown paulownia wood. The wood guarantees the optimal mix of flex, responsiveness, and dynamic recovery force. The board is strong, light and durable.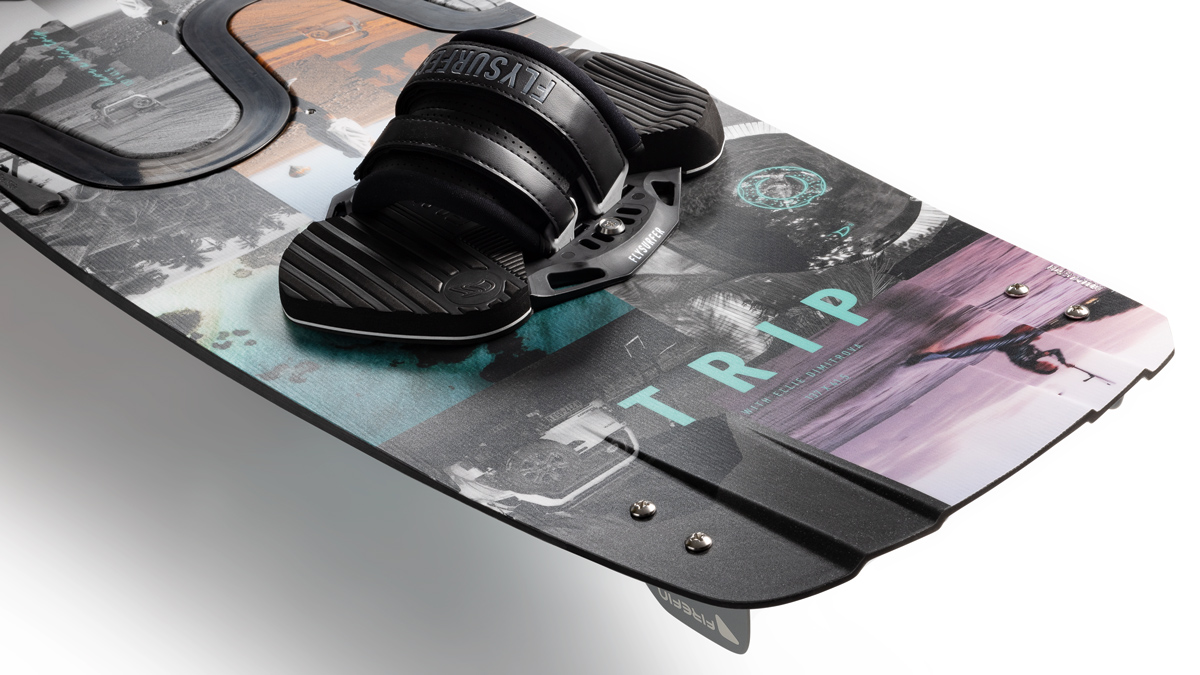 ERGONOMIC TOESIDE EDGE
The board has a rounded and short toe edge. The ergonomic outline increases comfort and maneuverability when riding on the toe side and gives you a unique carving feeling.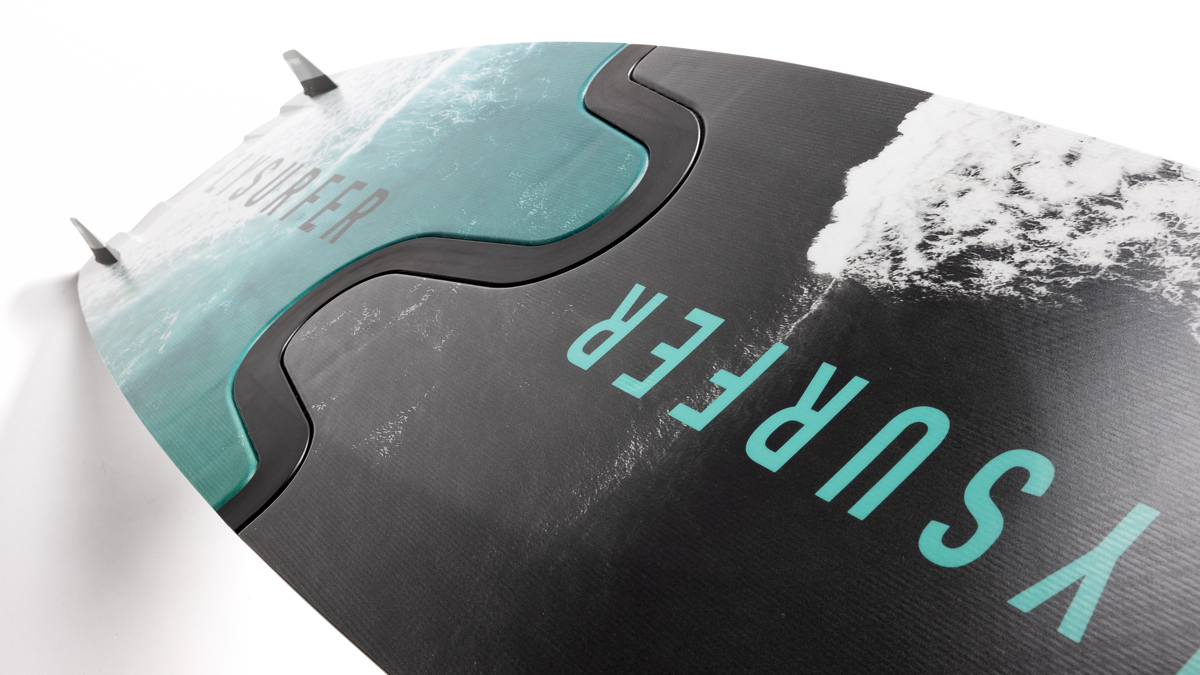 SCRATCH PROOF TOP SHEET
Our boards have a high-quality UV coating to ensure a long product life. The board graphics are protected under the coating, so they will not get damaged even if the board is slightly scratched.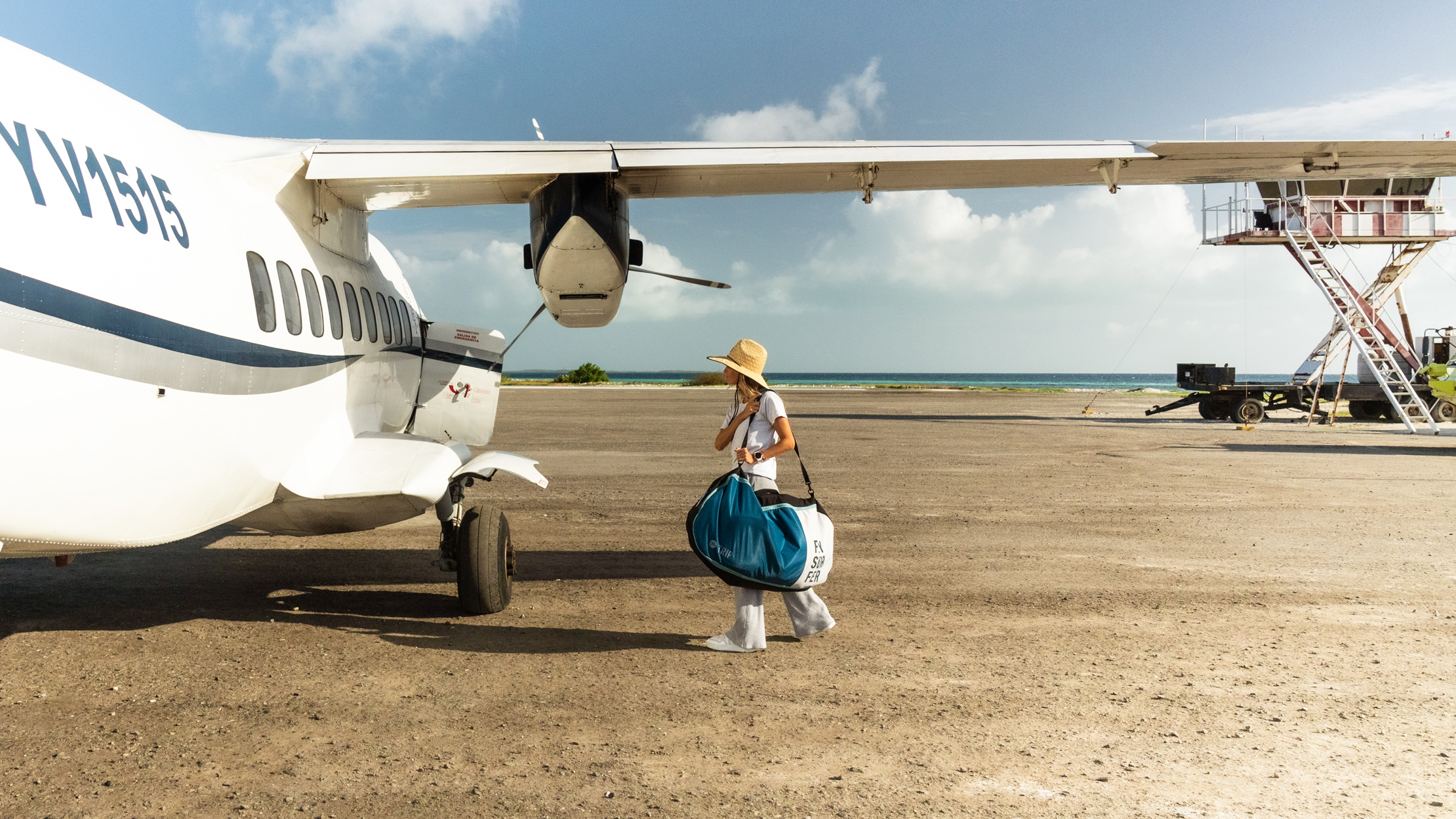 The TRIP motivates us to enjoy the freedom and calls us to explore, discover and unite with our love of kiteboarding. It saves you costs, space, and struggles. The shape is our vision of a genuine all-rounder and features:
Constant rocker curve
Stepped tip channels
Progressive concave
Ergonomic outline
Medium flex pattern
The TRIP is fun and playful to ride. It jumps excellently, is easy to turn, and avoids water spray. The crossover shape impresses with control and good top speed.
Mount our comfortable "SQUAD Pads & Straps" with great adjustability. Our split board simplifies travel, making long-haul and multi-destination holidays more effortless and affordable. Start your next TRIP and collect unforgettable memories!
The SQUAD is our premium binding, which is built on a solid base plate and can be easily mounted on any TwinTip board. It transmits your movement precisely and can be adjusted to large and tiny feet with various setting options. It supports your radical or relaxed riding style with incredible shock absorption. The highly comfortable SQUAD binding can be adjusted to your preferred stance. One size fits all!
The FIREFIN system engages with multiple "clicks". When connecting, the lip compresses to seal the mechanism and load the system with counterforce. Counterpressure from the highly durable silicone lip ensures strong stability and smooth ejection. The marine-grade silicone seals the system and protects it from debris. Press the side buttons firmly to hear multiple "clicks". Then pull away the fin.
| | | |
| --- | --- | --- |
| Rider weight | 50+ kg | 75+ kg |
| Board size | 137 x 41.5 cm | 142 x 43 cm |
| Fins | 50 mm | 50 mm |
| Weight | 3,34 kg | 3,48 kg |
| Color | Story by Ellie Dimitrova | Story by Catharina Edin |
Scope of delivery 'ready-to-ride':
TRIP² Splitboard
SQUAD Pad-Strap-Set
SQUAD Grab Handle
SOLID Fin-Set 55mm
TRIP Travel bag
Assembling Instruction
Scope of delivery 'board only':
TRIP² Splitboard
SOLID Fin-Set 55mm
Assembling Instruction
Made in EU
Since we manufacture our boards within Europe we can guarantee the highest precision and quality, and ensure that only the best materials are used in their construction.