WE ARE FLYSURFER
Wir sind ein Hersteller qualitativ hochwertiger Kites & Boards mit höchsten Ansprüchen an Design, Performance und Innovationskraft.
OUR MISSION
Egal ob Kitesurfen, Snowkiten oder Landkiten – wir wollen einzigartige Produkte kreieren, damit wirklich jeder Tag zum perfekten Kitetag wird.
OUR STORY
Seit 2001 nutzen wir das Synergiepotenzial der Skywalk GmbH & Co. KG um herausragende Technologien für den Kitesport zu entwickeln.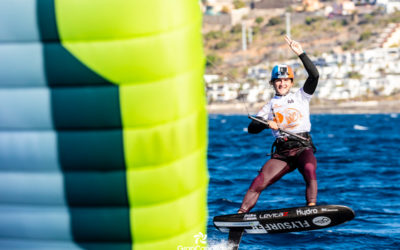 "When a dream comes true, I'm so happy to win one of the major event of the season. It was really intense on and off the water but I am super stoked I was able to do it." - ThéoThéo de Ramecourt secured himself the overall win in Gran Canaria at the European...

Hinweise zur von der Einwilligung zum Newsletter-Empfang mitumfassten Erfolgsmessung, dem Einsatz der Versanddienstleisters MailChimp, Protokollierung der Anmeldung und Ihrem Widerrufsrecht erhalten Sie in unserer Datenschutzerklärung