We are proud of our race team athletes, who competed at the 51st edition of the Trofeo Princesa Sofía Mallorca. The week-long event was the first major international event for Olympic classes since the 2020 Summer Games in Tokyo and is the first regatta for the 2022 Hempel World Cup Series. We saw 38 women and 75 men from 24 countries and 5 continents taking part and battling for the win in their league.
It was a straightforward win for reigning Men's world champion and FLYSURFER foil kite designer Theo de Ramecourt (FRA), who won 13 out of 15 races and scored the last necessary bullet to win the event in Saturday's medal series on merit.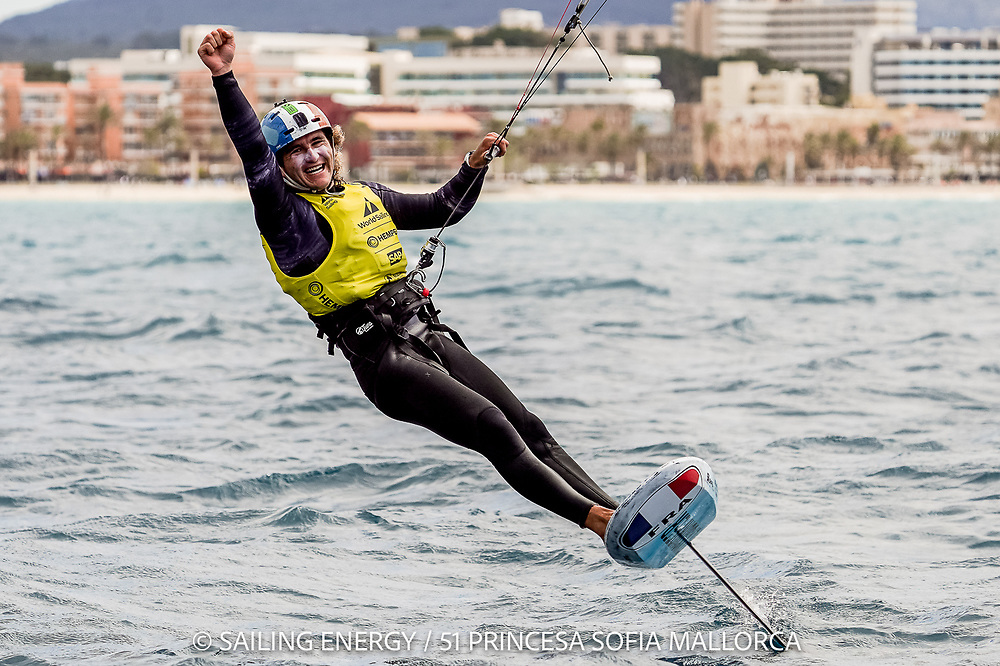 Theo de Ramecourt (FRA), winner of Formula Kite Men:
I am very happy to win at this first Olympic event for the Kitefoils. All the training I have done paid off. My overall speed was really, really good compared to the others. I rode very tactical, which meant I could make mistakes and recover from them if needed. I think my speed was the main thing. I was really so fast and I really love the sketchy conditions here where you are really always having to think where to go and to be able to adapt. Even when I did not make good choices I could compensate with my speed. And I think it is good here because it is the Mediterranean and so a little similar to what we might see in Marseille (at the Olympics). And it is good to see the whole French team really killed it here. We are all pushing the level and our limits, which is great to see.
The 2022 racing season is finally on! I am satisfied with my performance and speed last week.
I really want to thank my partners for their support and for allowing me to push myself to the next level.
I can't wait for what's next!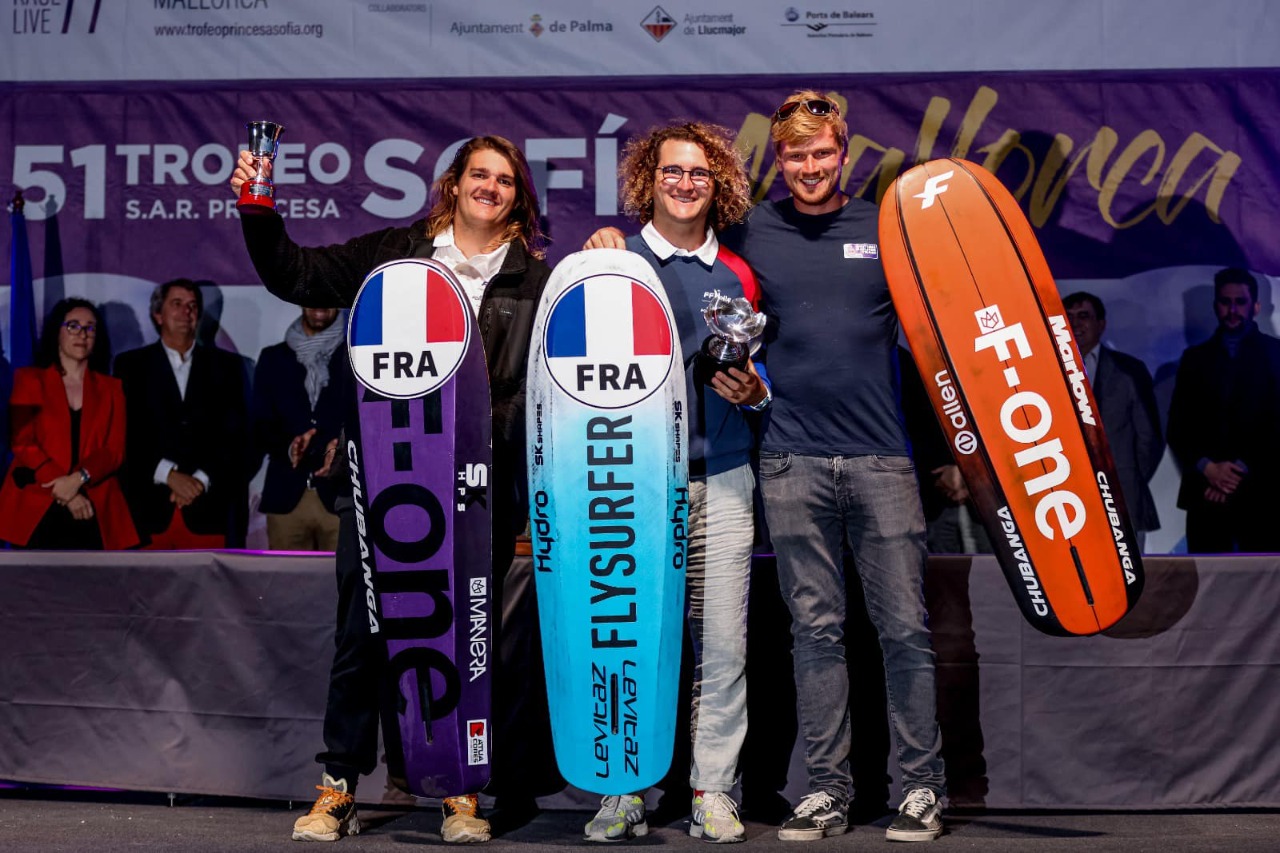 In the women's division, 5 times world champion Daniela Moroz (USA), found herself on the back foot after a bad start, being down in 3rd position. Heavily challenged by Lauriane Nolot (FRA) and Ellie Aldridge (GBR), Daniela fought back and dominated the last two days of the qualifying series and went up in 2nd position, needing two wins on the final day to secure the win. Moroz then won her first final race dominantly, but it came down to the last gybe of the day to separate Moroz and Nolot. It's Dani's first major comeback win in her kiting career at the right time. We are sure it will give her even more confidence for a successful Olympic campaign.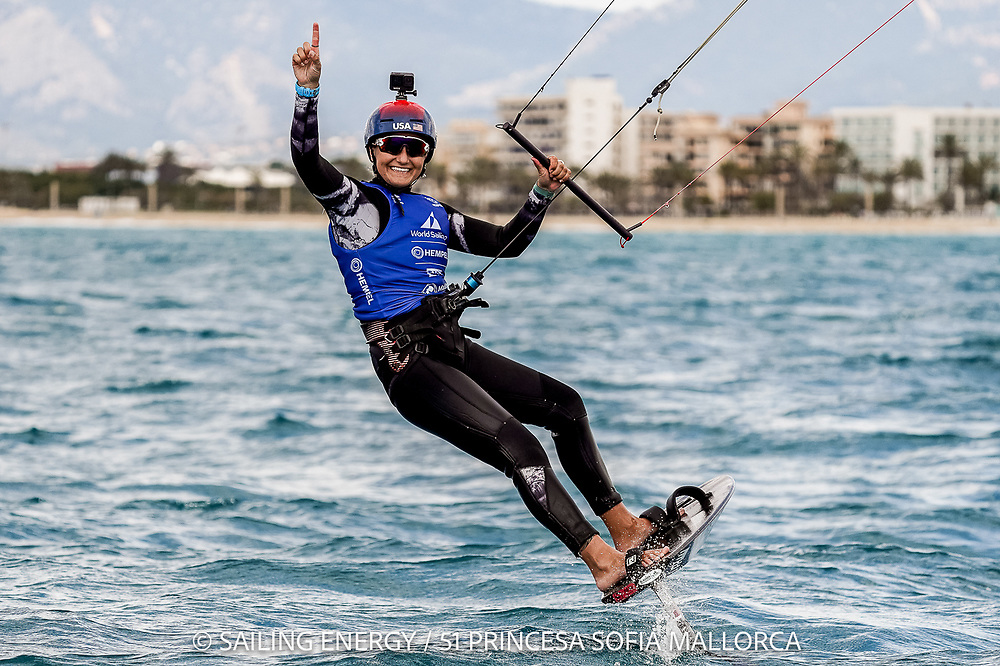 Daniela Moroz (USA), winner of Formula Kite Women:
This week's theme was certainly comeback and that last race epitomized how the fight isn't over till it's actually over. That was one of the most intense Finals of my life. It was so hectic. I definitely had my work cut out on the last one because I had a bad start. I just had a good attitude to keep fighting to the end as in these conditions anything can happen. It is never over. I kept going and took advantage of every shift and came away with a bullet. It means everything to win here.
Everyone is super excited to be in amongst the other Olympic sailing classes and in this environment. I had a pretty rough start, recovered well, and came back to win it. I think we are into the Olympic journey now and it is all soaking in and starting to hit us all now. We don't have events like this with a qualifying series and a final. I need more practice in this format. It's been a pleasure battling & sharing the podium with Lauriane Nolot & Ellie Aldridge huge respect for these ladies that I'm lucky to also call my friends. 🙌🏽
I'm leaving Palma with an experience and takeaways I won't forget. I can't wait for what's next, thank you, team. ❤️