At FLYSURFER, the leading Formula Kite manufacturer, we are delighted to see the first kite racing athletes are qualifying for the upcoming Olympics.
The biggest battle in 2023 is surely the Formula Kite World Championships in The Hague, Netherlands (Olympic Qualifier). Since it was the first opportunity for every nation to officially qualify for the Olympics in the Women's and Men's kite fleets, all top national Formula Kite athletes, coaches and trainers from around the world gave presence. The conditions, in typical Dutch summer weather, were different and challenging every single day. Consequently, the week was packed with all countries giving their very best.
Lauriane Nolot won 10 of 16 races in the qualifying series to finish top of the pile in the Formula Kite Women standings and then backed that up with victory in the very first race of the final. The Frenchwoman, who already has a Bronze and a Silver to her name, got the better of her British rivals, leaving Ellie Aldridge and Lily Young in second and third respectively on the podium.
Having come into the week with concerns that the weather conditions might not favour her, Nolot was thrilled to come away with such a victory.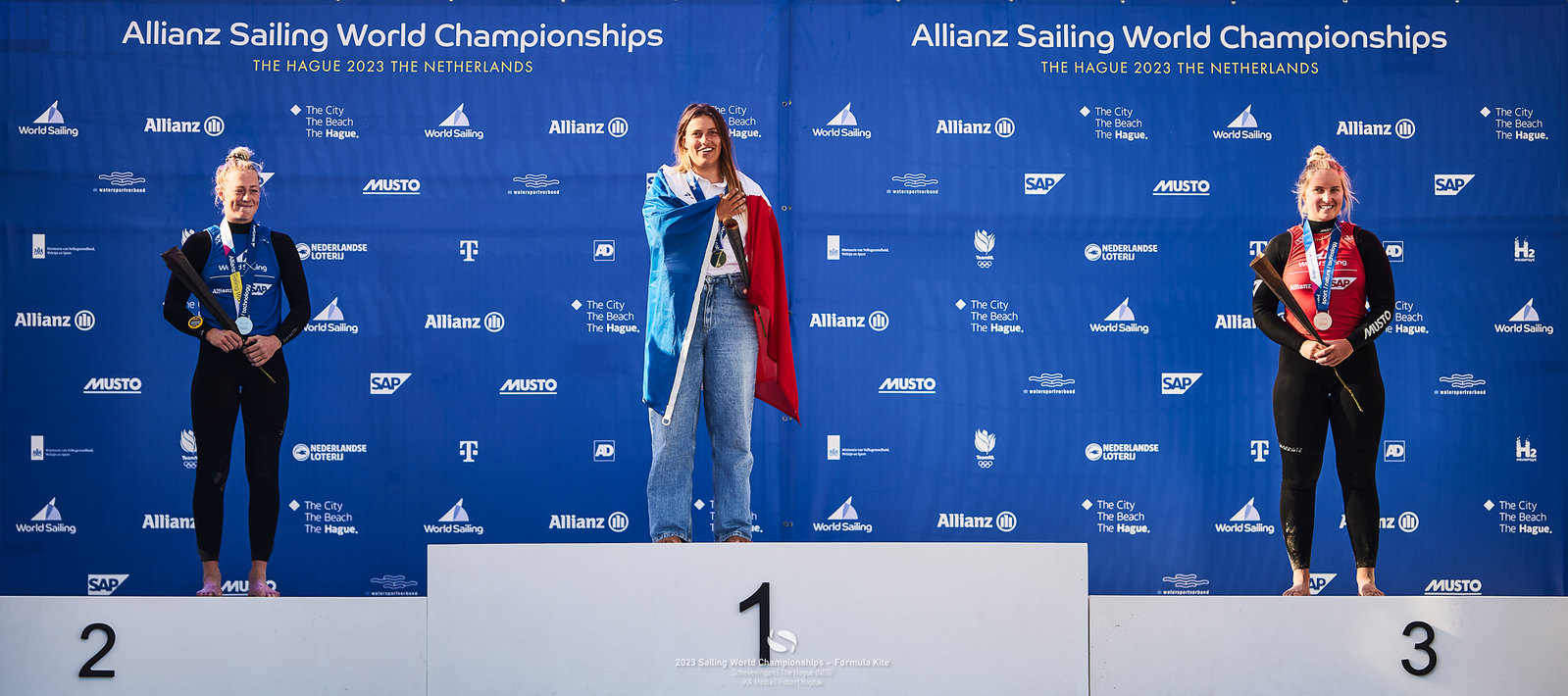 Ladie's Formula Kite WC Results
🥇 Lauriane Nolot (FRA) • FLYSURFER
🥈 Eleanor Aldridge (GBR) • FLYSURFER
🥉 Lily Young (GBR) • FLYSURFER
4th Katie Dabson (GBR) • FLYSURFER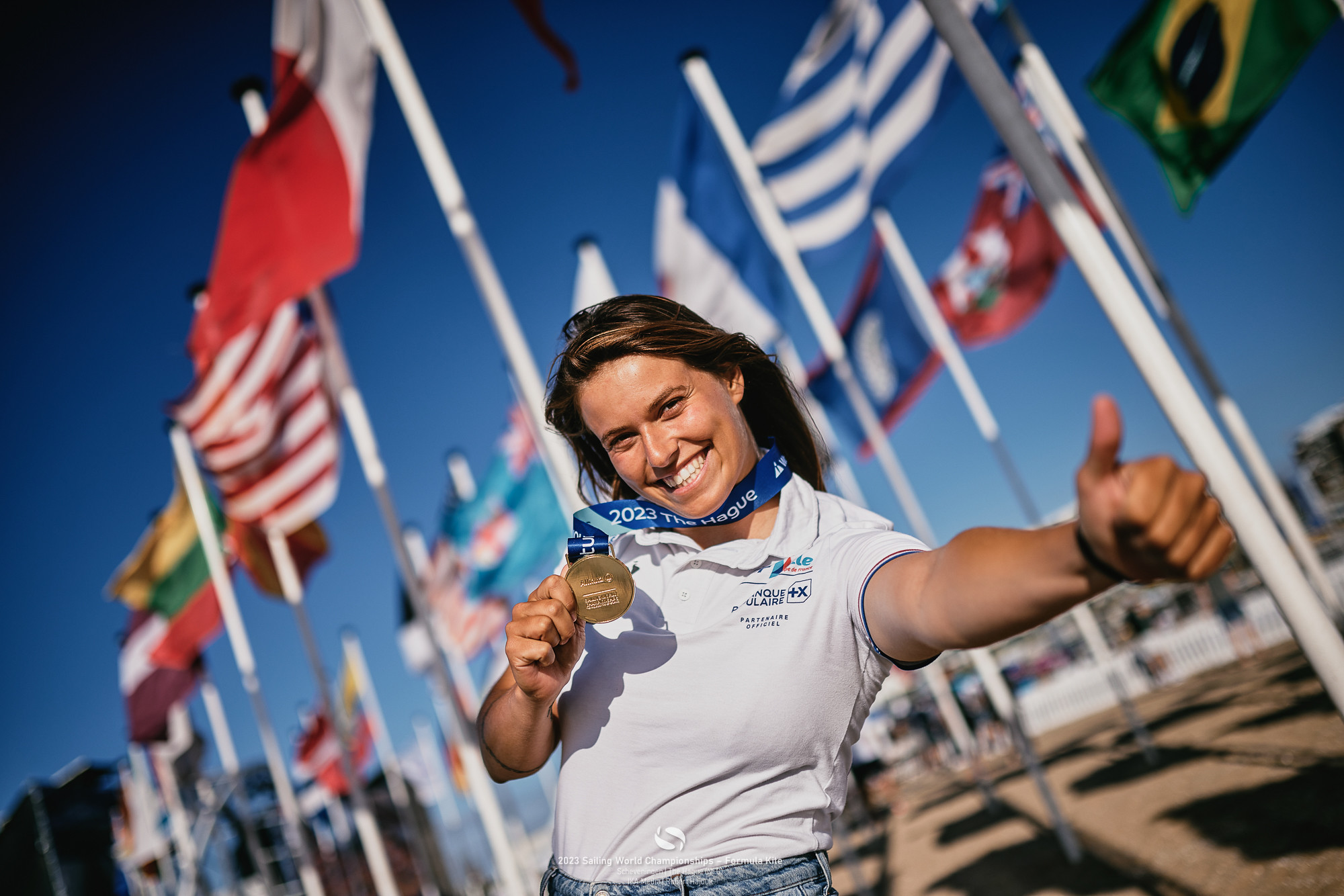 "I'm really happy with what I have done this week out there. I think there are a lot of good things on the water, there are still things to improve but overall it's a good week and I'm really proud of myself. I'm World Champion but I think it hasn't really sunk in yet. Maybe in a few days but for now I'm in my little bubble." – Lauriane Nolot
FLYSURFER athlete Maximilian Maeder (SGP) has long been tipped for the top and he delivered in a dramatic Formula Kite Men final to claim his maiden kiteboarding World Title and showed a strong performance during the whole week. The 16-year-old won silver a year ago in Cagliari, and entered this years final with one of the three victories he needed to take the crown.
Defending champion Toni Vodisek (SLO) required just one win to take Gold, but Maeder took the opening race to join him within one race of victory. Axel Mazella (FRA) then won the third to keep his own hopes alive, but despite making the fastest start in the third race, he lost control and fell out of the reckoning. Vodisek had started that race slowly, making the bold decision to head back to shore to change his equipment – abandoning any chance of winning that race and hoping that Maeder would not wrap up Gold in the process. But the Singaporean did just that.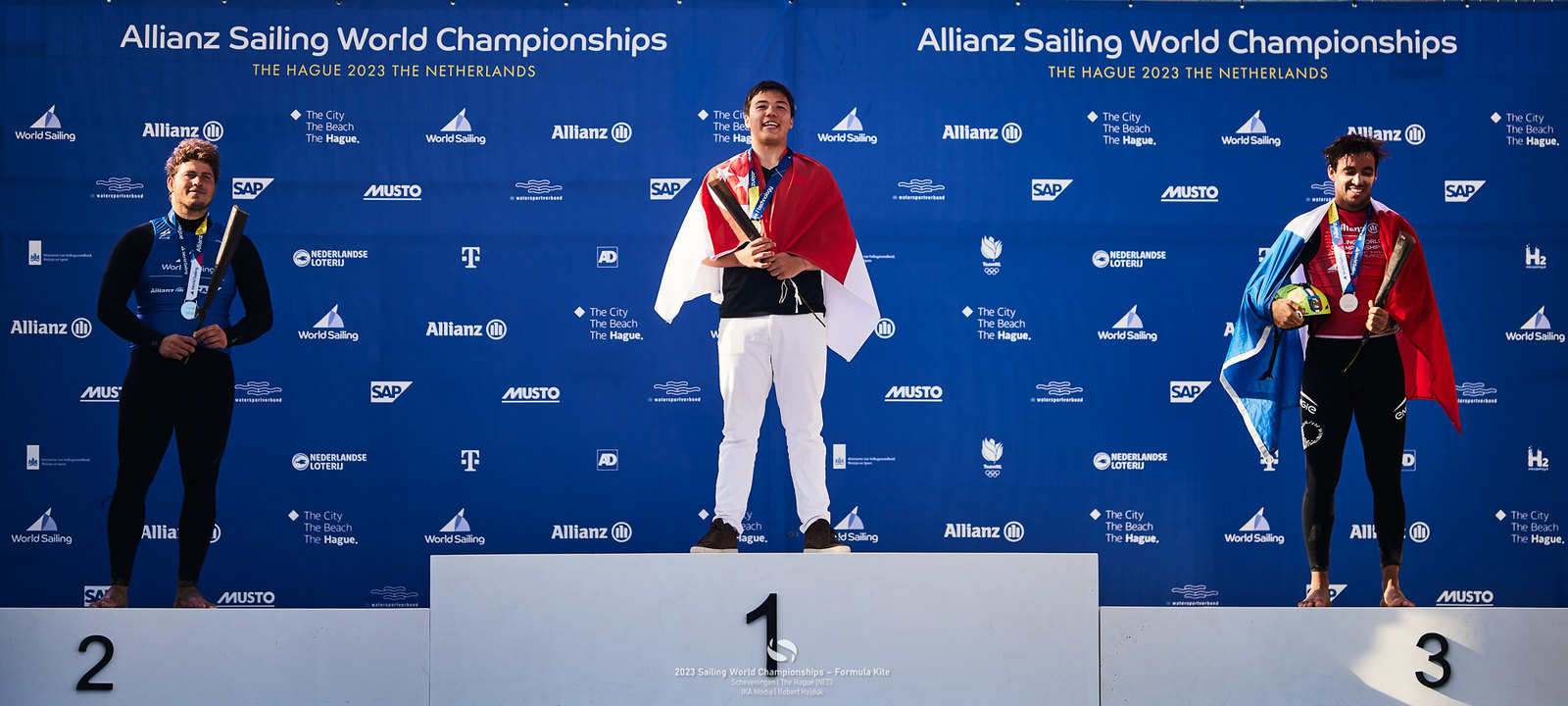 Men's Formula Kite WC Results
🥇 Maximilian Maeder (SGP) • FLYSURFER
🥈 Toni Vodisek (SLO) • FLYSURFER
🥉 Axel Mazella (FRA) • FLYSURFER
4th Valentin Bontus (AUT) • FLYSURFER
"The Olympics are there for me, I'm qualified and I've got the World Championship title – it's a dream come true." – Maximilian Maeder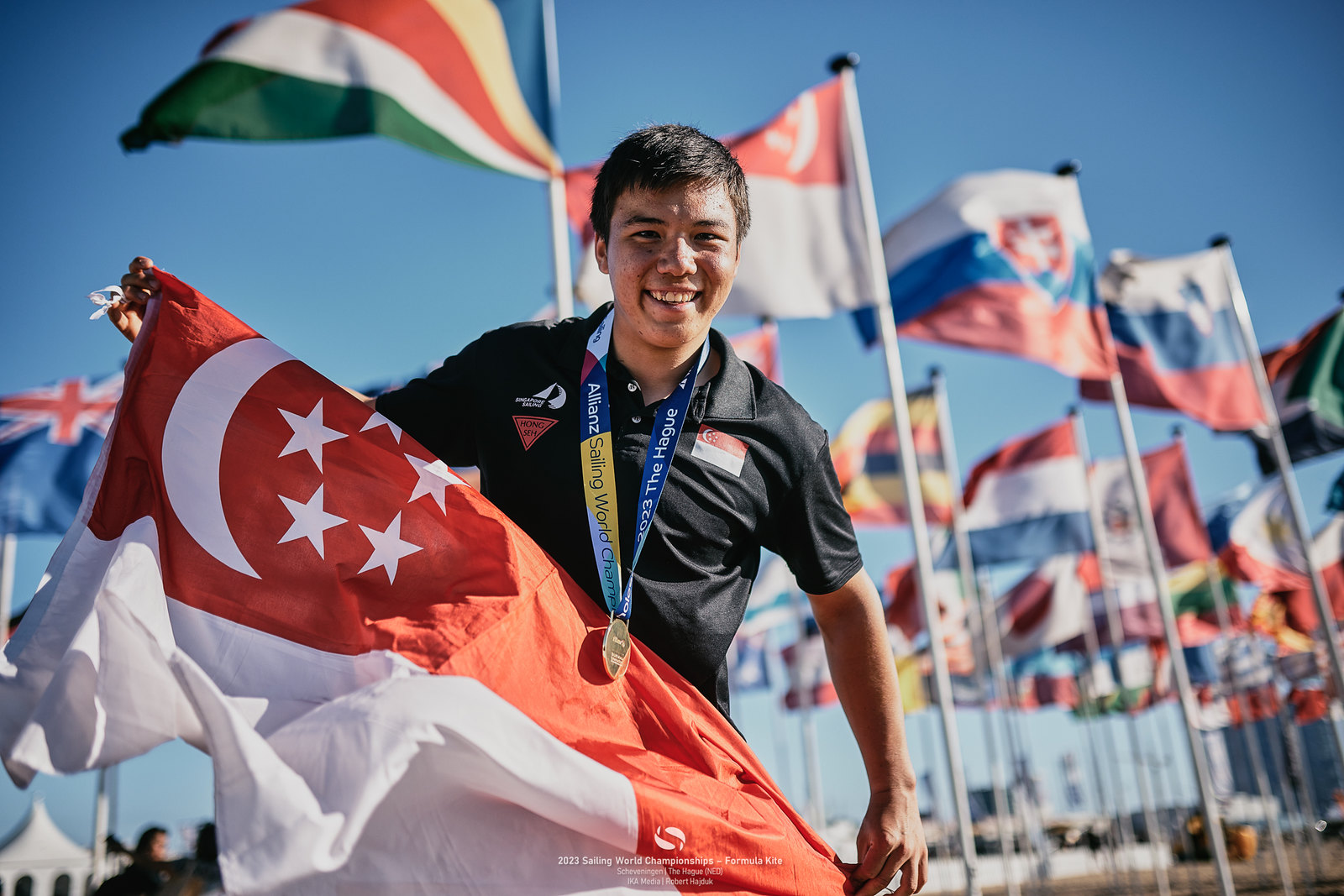 All photos: © IKA Media, Robert Hajduk
Congratulations to all athletes. Keep it up!
Team FLYSURFER