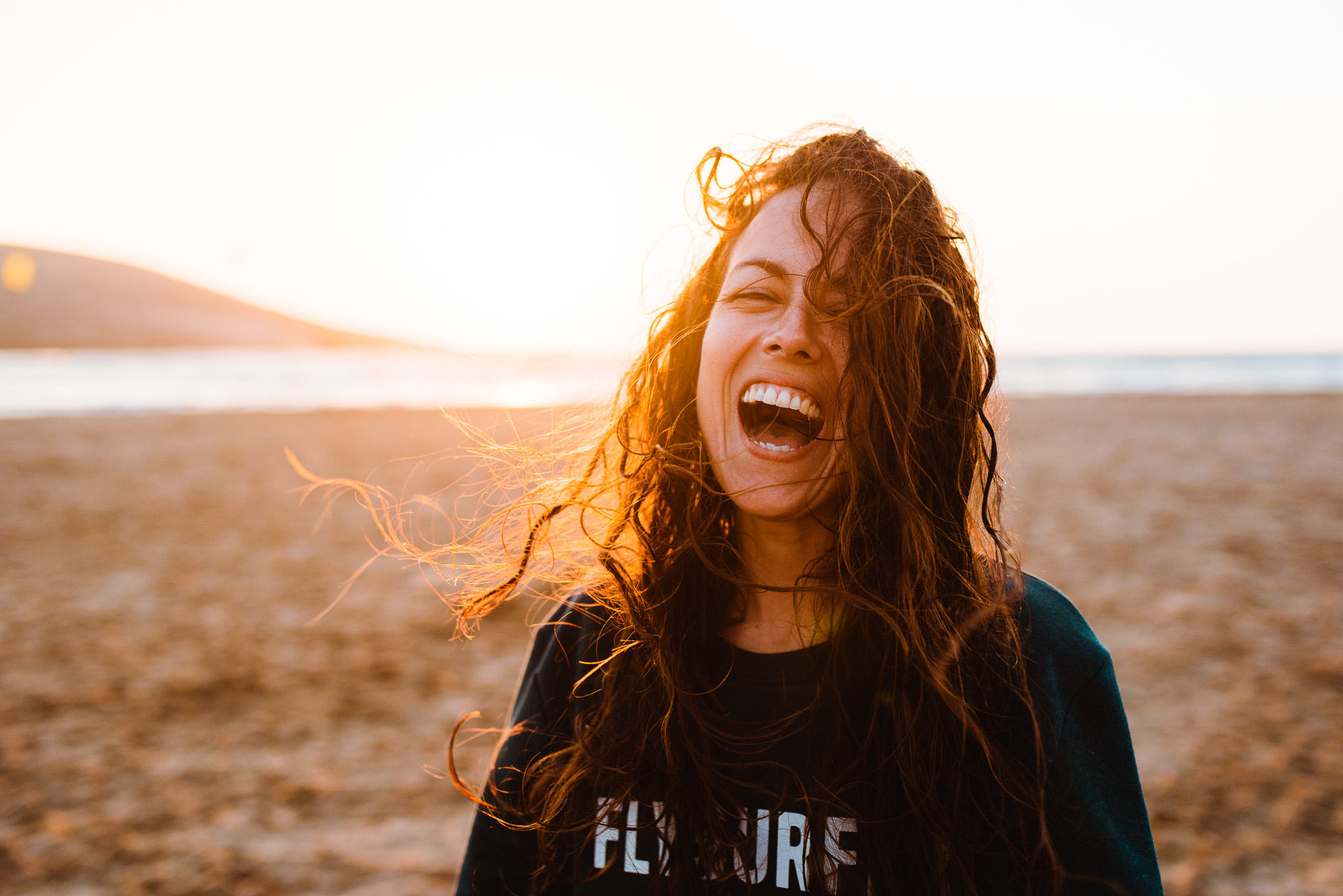 Hey there and welcome to the first part of my honest spot guide. Over the next months I am going to take you to some of the best kite spots I've visited in the past years, combining straight facts and useful information with some real memories. Traveling was always an important part of my life, but since I combined it with kitesurfing my trips multiplied, the experiences I made became even more special – and my bags definitely heavier. For the past two years I am living as a full time traveling digital nomad, hopping from kite spot to kite spot, collecting lifetime memories. Some of these spots are "wild" and untouched, others are popular kitesurf destinations. Some of them may be cool to cross off your list and others are just unforgettable – but one thing is for sure: every spot has something special. Its own kind of magic. And that's exactly what I am trying to put into words for you. Enjoy!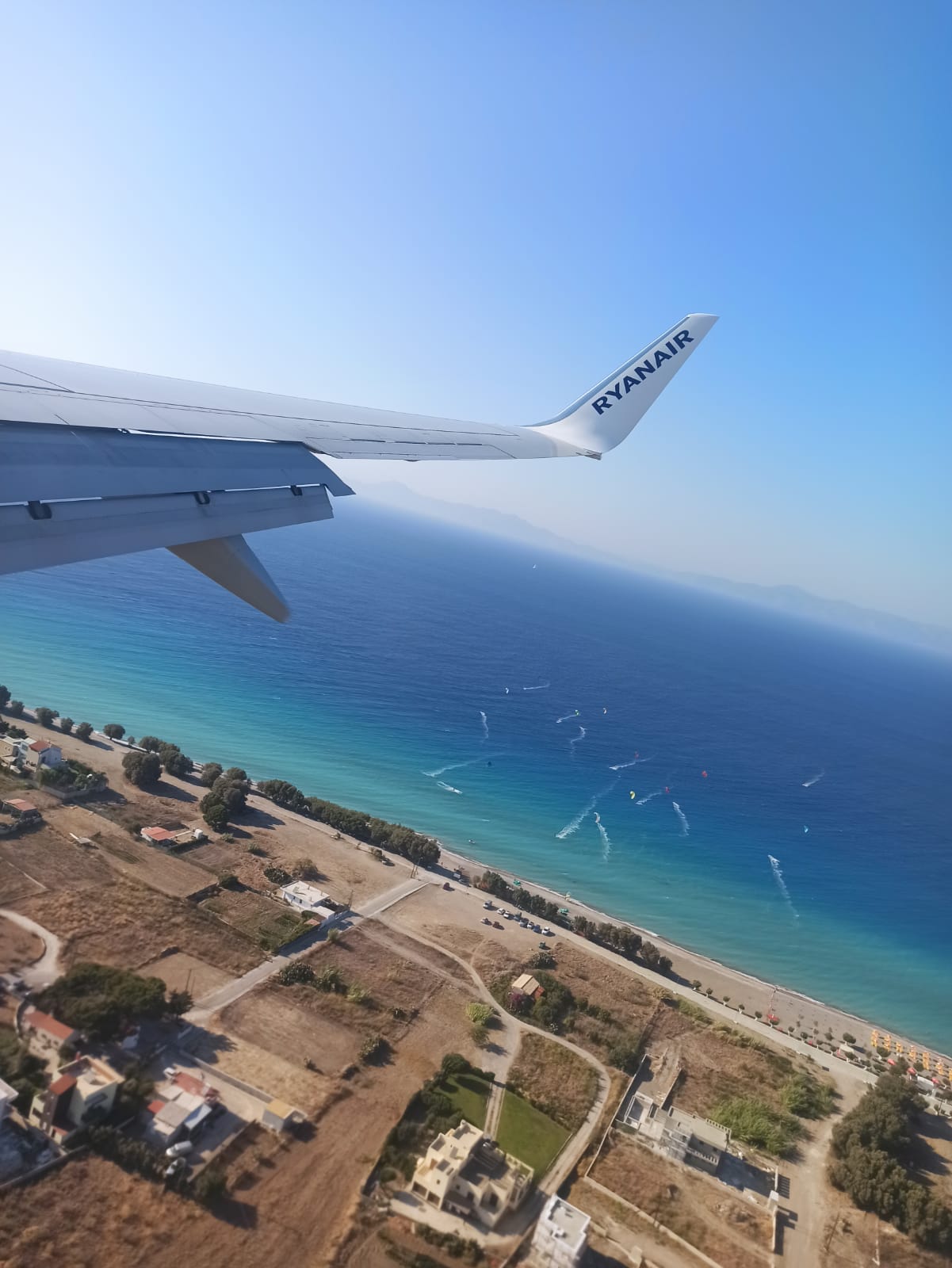 Kitesurfing on Rhodes, Greece
It starts with the blue. The first thing you realize when flying over Rhodes is how unbelievable deep blue the sea is. And trust me – it is not getting less stunning when you finally make it to the beach. The biggest island of the Dodecanese is one of the most popular destinations for Greece lovers as it is rich in variety and offers amazing landscape. Long, sandy beaches alternate with terrific mountains and you can find anything from lively city life to super remote and traditional villages.
A trip all to myself
That's how it started: A close friend told me about this one spot in Rhodes, showing me some pictures that left me speechless. "Is the sea really THAT blue?" Her answer made me put the island very high on my kite & travel bucket list. Just a year later I arrived at Rhodes airport – with some bikinis, a wetsuit and my body weight in kite equipment. The plan was to finally find some time alone, catching up on some work, experience the island vibes and go kite every day for two weeks. Well… I ended up spending the trip with a bunch of amazing people, all friends who got excited about the idea to go kiting in September after the crazy summer season of 2020. And what can I say – the two weeks turned in a long-term stay, I'm still here, writing this text for you. I didn't just fall in love with the kite spots you find on the island – I fell in love with the people, the atmosphere, the food, the wonderful laid-back Greek lifestyle. The combination of all these things makes this trip really special, as it is hard to find a kite destination with that amount of wonderful aspects.
Kite, kite, kite
The main season for kiteboarding on Rhodes is from June to September with reliable wind from the north. The average wind speed lies between 15 and 20 knots with some strong wind days around 25 knots in between. Thermal winds are normally kicking in at around 2 o'clock in the afternoon and you can enjoy your kite session until sun sets. But actually, if you are flexible you can kite all year round. In winter the wind direction can alternate between south and north, which makes it possible to kite on different spots where you can't find wind during summertime. Just make sure to bring a wetsuit – especially on north wind days 4-5mm will help you stay warm in the water.
I arrived in the beginning of September and as the weather was still amazingly warm, the thermal spoiled me with constant wind for three straight weeks. By the end of the season the wind gets a little less predictable and you can have some days with very little or a bit gusty wind. On the upside: there are also not too many people on the water anymore.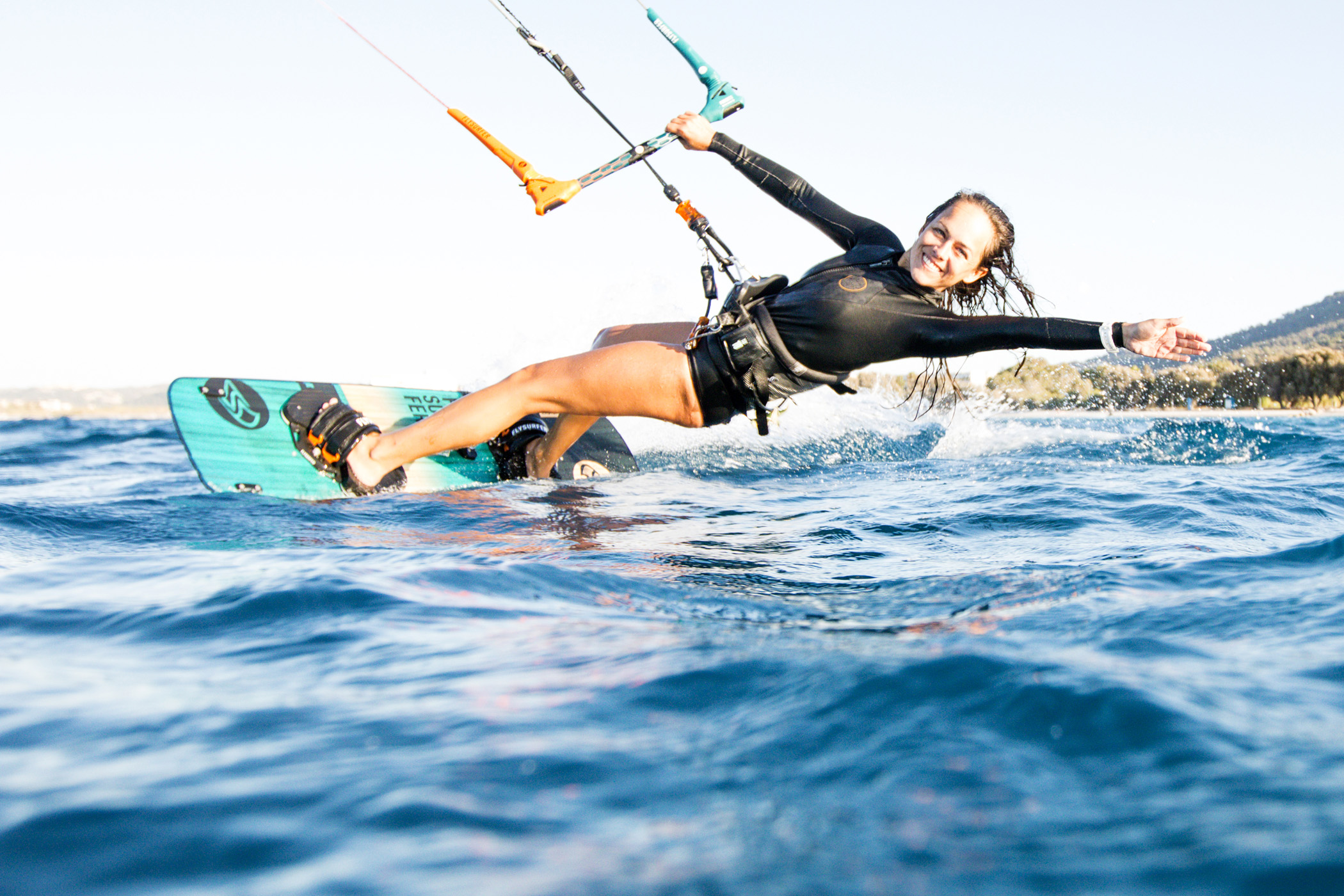 The best kitesurf spots on the island
During summer thermal provides good wind conditions on the west coast between Kalavarda and Kremasti, with plenty of spots and kitesurfing schools on the pebbly beach. Especially on lower wind days it is super stable which makes all of the spots really beginner friendly – but don't worry, it is also a lot of fun for advanced riders or if you are looking to improve your kiteboarding skills. You are kiting at the open sea, so the water can get a little choppy or even wavy with stronger wind. Other than that, the whole area is a little kite paradise – and I am sure you will enjoy your sessions in this unforgettable blue water as much as I did.
When coming from Rhodes Town the first amazing kite spot is on Kremasti Beach. The little village next to the sea provides a laid-back Greek atmosphere, some nice bars and restaurants with all the traditional food you can think of. It is a relaxed place with not too many tourists, especially in June and September. The Air Riders Kite Pro Center is just a few minutes from the little center of the village, and it became one of my favorite spots on the island. Not just because it normally provides around 5 knots more than on the other kite beaches in this area, the special thing about it is the atmosphere at the station. An amazing team, a wide launching area and a comfortable deck with an outstanding view over this beautiful ocean scenery made my stay really pleasant. I felt welcomed from the very first moment on and now feel like part of the family after the last weeks.
The next spot down the coast is Theologos, one of the most popular villages when it comes to kitesurfing. Three different official spots with kitesurf schools offer all the facilities for a relaxed kite vacation. When exploring the beach line, you can even find some little bays providing flat water. Theologos itself, with its whitewashed houses, spoils you with traditional Greek vibes and all the infrastructure you need to have a good time. Both Theologos and Kremasti are easily reached from the airport – you'll be from the plane to the water in 10 minutes – amazing!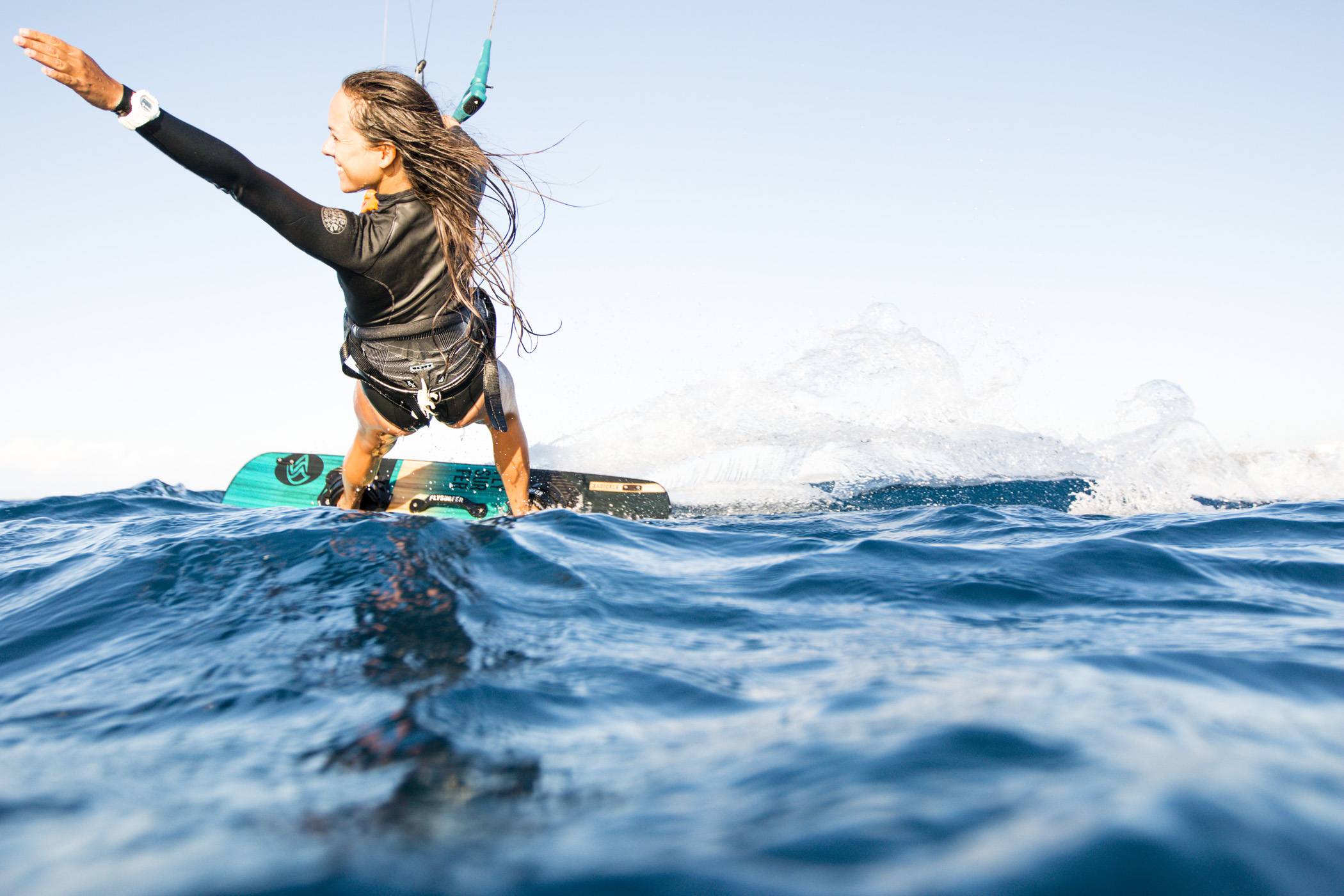 Some more minutes along the coastline you'll reach Fanes, now known as "the village of colors". Some years ago, the locals started coloring all houses and ruins, giving the place an unforgettable artsy atmosphere. In the super relaxed beach area, you'll find Meltemi Kiteclub as well as little bars and restaurants. The kite school offers everything you need for your kitesurf vacation and you can feel how much love the owners put into designing the station. You definitely have to check it out!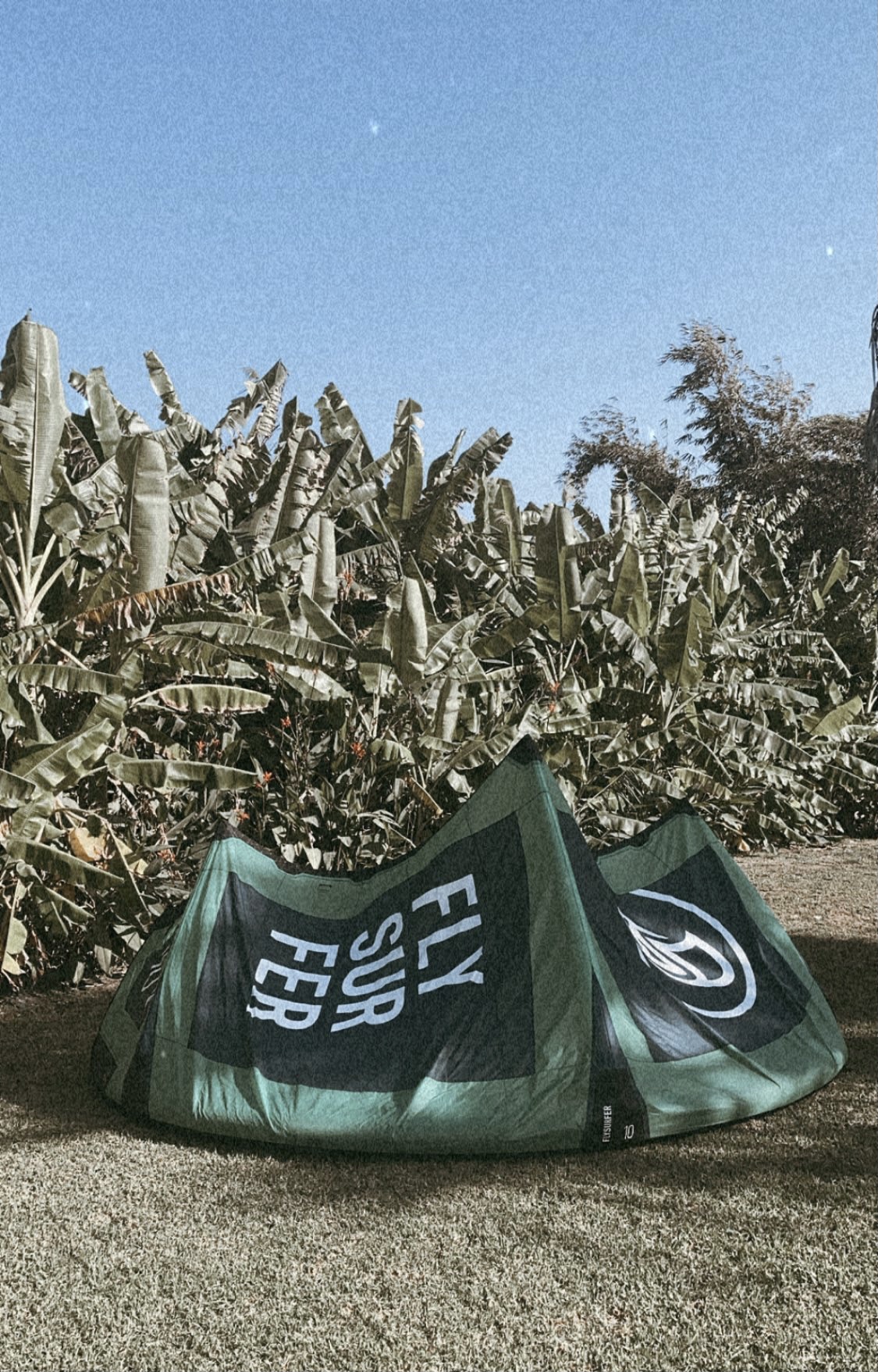 Kalavarda is mainly known for its kite spot. A wide beach offers a lot of space on land as well as on the water. If you ride up and down the coast you can find some little hidden spots with amazingly flat water and space for two or three kiters. Kiting in these tiny bays is not forbidden but also not officially allowed… Just act thoughtful and always remember to respect the locals.
If you are up for a little downwind adventure, arrange something with one of the schools on the west coast. You can basically choose any of the spots mentioned above as well as the distance of your downwinder – from Kalavarda until the point of Rhodes Town.
And finally, there is Prasonisi. Trust me, this place is something special. After driving down to the most southern part of the island, watching the landscape changing in only a 90-minutes-drive, you get amazed by the stunning view over this two-parted kite spot. The long sand bank provides a wavy open sea spot with onshore wind and an excellent flatwater spot on the other side with dreamlike conditions for freestyle lovers. This part of the spot is only recommended for very experienced kiters, as the wind is completely offshore and there is no rescue service around. You'll find a little kite station in case you are looking for lessons or rental. The conditions in Prasonisi are different than on the other spots on the island. The wind is much stronger, and it gets crowded easily (mostly on weekends and during the high season). I chose the very low wind days on the west coast to go down there and score a good session – and never got disappointed. Especially the sunset sessions in Prasonisi were an unforgettable experience: when the other riders leave the water, you have the spot all to yourself in the last light of the day. We all left the water stoked, watching the colorful evening sky together, while packing our equipment and just knew – this place is really hard to leave.
The locals gave me another tip for a really great spot close to Monolithos, called Fourni Beach. You don't just get the most amazing sunset view it is also the best wave spot on the island. The spot is recommended for riders with a lot of experience and unfortunately only works in winter, so I wasn't able to try it yet. But as I couldn't bring myself to leave Rhodes so far, who knows…
A paradise – not just for kitesurfing
All the spots offer plenty of accommodations and hotels for all budgets and really good infrastructure. Just Prasonisi is very remote and limited in places to stay or eat – definitely no place for nightlife lovers. I chose Kremasti as my base (and am still very happy about this choice) and did several trips to visit the other spots on the island. I totally recommend renting a car for the time you are around, as the whole island doesn't just provide several nice kite spots but also a lot of beautiful bays and dreamy beach towns. Take time to visit Rhodes Town, Lindos, Faliraki or just go and explore the coast to find a remote beach for yourself.
The magic of Rhodes
I've been going to Greece all my life, but it was my first time visiting Rhodes. I'm still stunned what this place has to offer: you can kite all year round (especially when you enjoy light wind or foiling), have plenty of different spots and a lot to explore. The locals spoil you with their hospitality, the island itself with incredible landscape and these charming Greek vibes I love so much. It is definitely a magical island that somehow works like a magnet. Once you are here it seems impossible to leave again. You should DEFINITELY put it on your kitesurf bucket list and try it yourself.
Eat & Drink:
Looking for some approved recommendations? Here are some of my favorite places on the island.
To Marouli (Rhodes Town)
Pasatempos (Maritsa)
"Dinos" Canteen (Archangelos)
ONO (Rhodes Town)
Union Bar (Rhodes Town)
Dromos Street Food (Rhodes Town)
Yiannis Grill House (Kremasti)

Sky Bar (Kremasti)
The Fruit Lab (Rhodes)
Gitonia Mezedokafenes (Ialisos)