The 2019 Formula Kite Asian Championships took place in Beihai, China last week. The Formula Kite class, which will be the official kitesurfing class on the Paris 2024 Olympic Games is fast gaining popularity and this year IKA continental championships are held all around the world. Our FLYSURFER Kiteboarding SONIC RACE kites showed stellar performance once more, taking home almost all #gold medals.
With 16 races in light to moderate breezes the event was very successful and what is clear is that the youth generation has the future!
The regatta's youngest racer; 12-year-old FLYSURFER athlete Max Maeder from Singapore, became 6th in the Open class and therefore 2019 Asian Champion, Max showed speed and confidence on the race course, his consistency paid off and gave him his first official international title.
"I got lucky in a few races," he said, downplaying his finishes. "But I'm really happy. And even achieved a bullet in the Open fleet!"
14-year-old FLYSURFER athlete Magdalena Woyciechowska from Poland did the same in the Women's Open class, capturing bullet after bullet, and earning her a well deserved official international title.
"I'm really, really happy," said a delighted Woyciechowska. "But it hasn't really sunk in yet. This is the first international competition where I've won. I had many second places and Jingle Chen was good, but unlucky when her kite went down. It's so important to be consistent.
In the Men's Open fleet the battle was between Russian Denis Taradin and Italian Mario Calbucci, both on our SONIC RACE kites, where Denis showed an impressive performance winning 12 out of the 16 races, with Mario following close behind.
"It was a great regatta," said Taradin. "I can't remember the last time we had 16 races, so it was nice. It was good racing. I felt for me it was extreme because of the light winds. But with my experience, I could make it work even in 5kts or 6kts when it was difficult for the others. I'm very pleased with the result."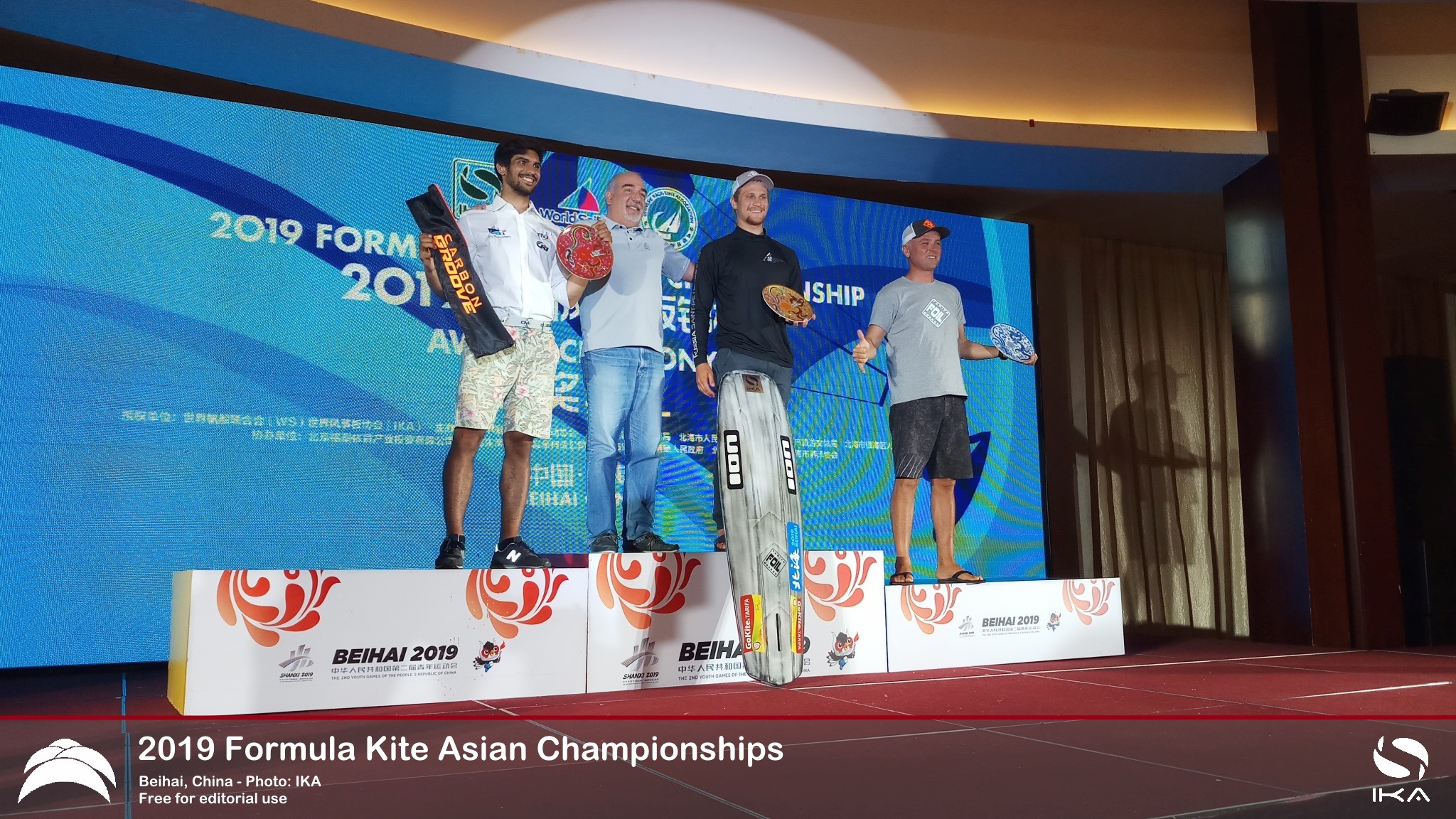 Men (Open)
1. Denis Taradin (RUS) – FLYSURFER
2. Mario Calbucci (ITA) – FLYSURFER
3. Ejder Ginyol (TUR)
6. Max Maeder (SNG) – FLYSURFER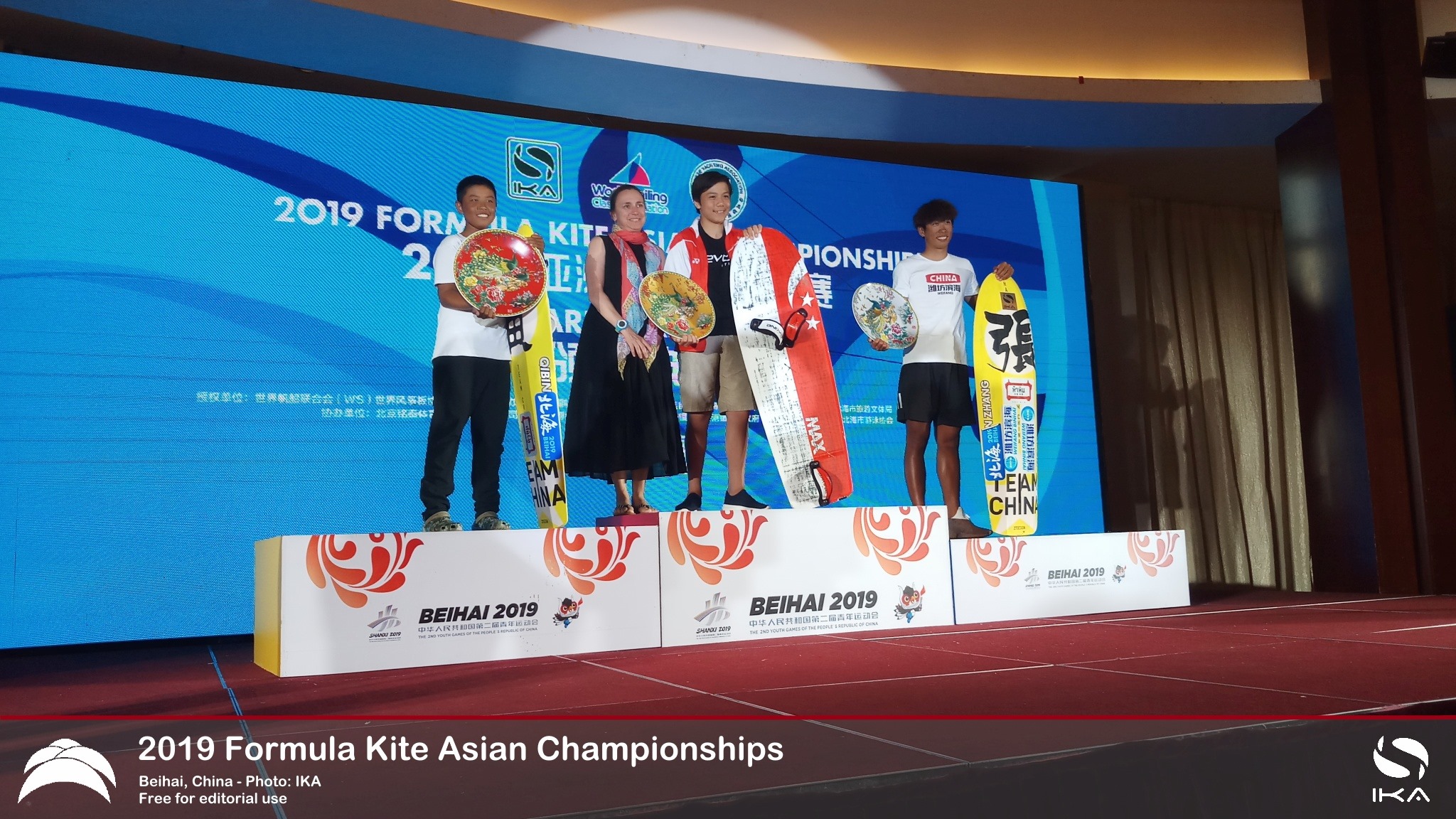 Men (Asian Championship)
1. Max Maeder (SNG) – FLYSURFER
2. Qibin Huang (CHN)
3. Zhang Hao Ran (CHN)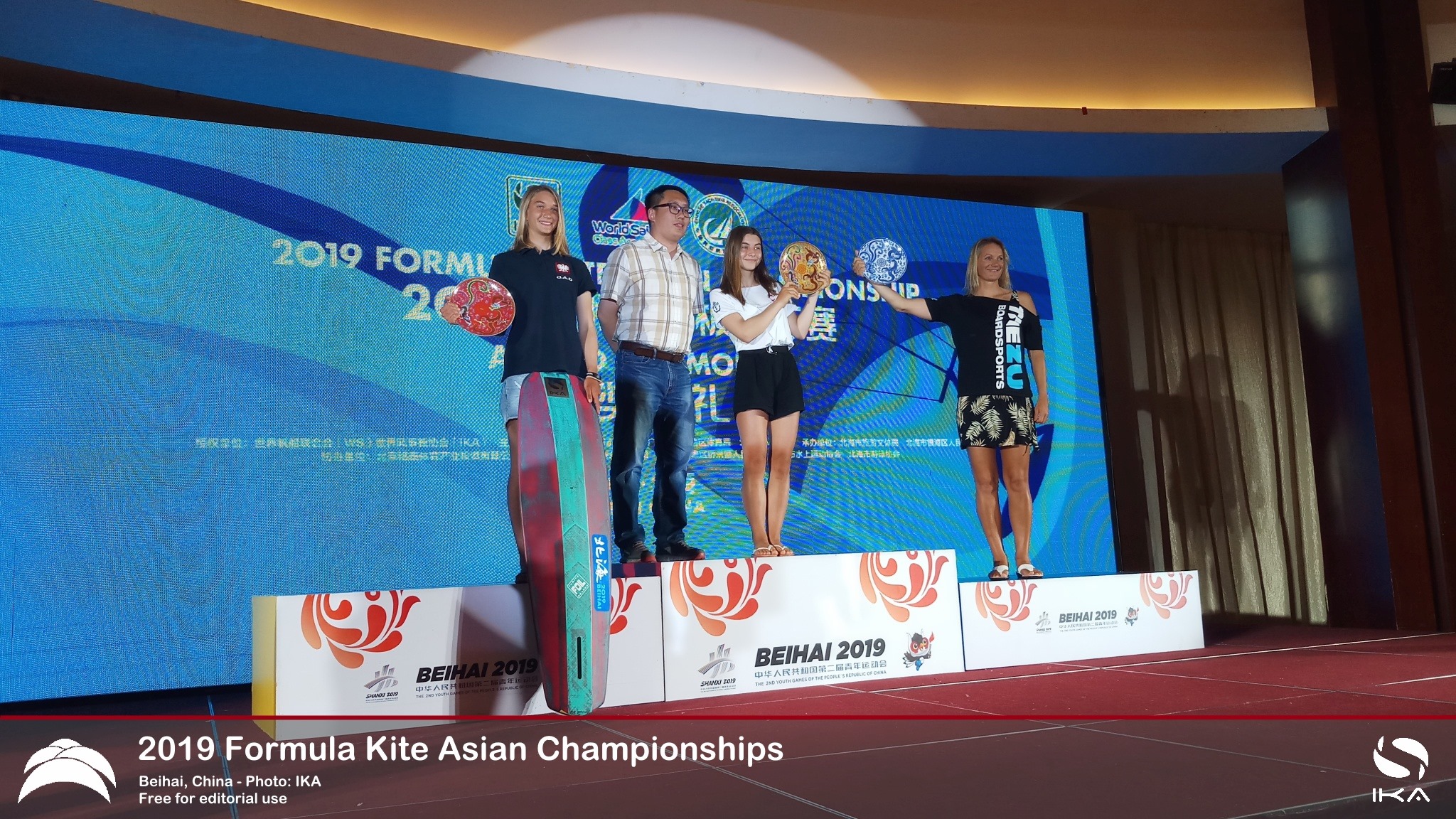 Women (Open)
1. Magdalena Woyciechowska (POL) – FLYSURFER
2. Julia Damasiewicz (POL)
3. Natalie Flintrop-Clarke (AUS)