Unforgettable sessions, awesome jumps and a fast learning curve… fun on the water and land is easier than ever with the long-awaited successor of the Pulse2. And since the range of use is so big and its much more than just a freeride kite, we simply had to give it a new name: Unity
| | |
| --- | --- |
| TECHNOLOGY | Closed Cell Foil Kite |
| SKILLS | Intermediate + |
| SIZES | 6.0 / 8.0 / 10.0 / 12.0 |
| TERRAIN | |
// NEW BALLOONING CONCEPT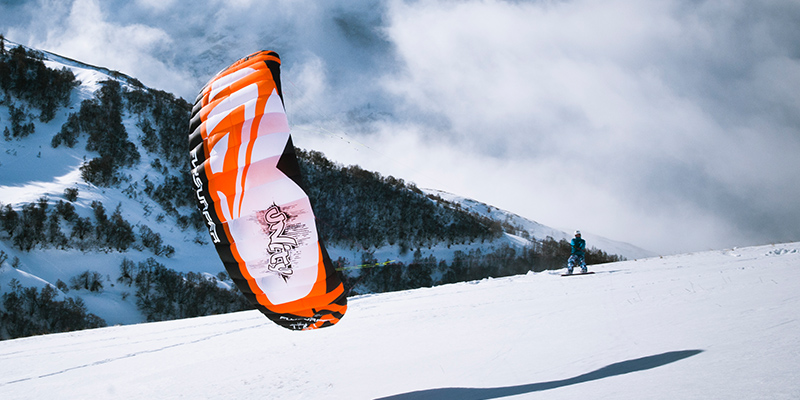 Simplicity
You will realise how easy kiting is when you finally hold the Unity in your hands for the first time. The Unity is a top choice right after completing a kiting course, with its moderate but precise power, as well as huge wind range. Trust the Unity to be your kiting partner for years, providing you with pure stress-free fun. Our proven Triple Depower System provides you with an unbelievable wind range that lets you forget about gusty winds.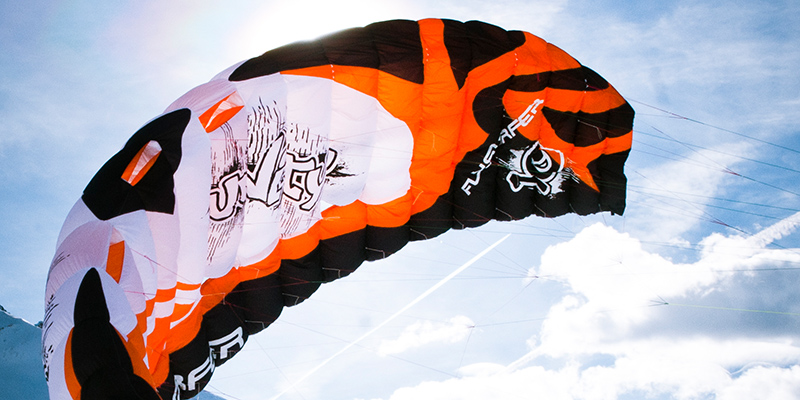 Safety
Super stable flight performance, enormous depower with short bar travel and great bar feedback…you'll probably never need the safety system of the Unity. But if you do, we created the ultimate device with the Infinity 2.0 Control Bar combined with the Full Depower Safety and our certified quickrelease. The Unity flags out on the 5th line and folds back from the middle of the canopy, as you are accustomed to with the Psycho4. Then it flies pressure-less to the ground/water and can be restarted whenever you want.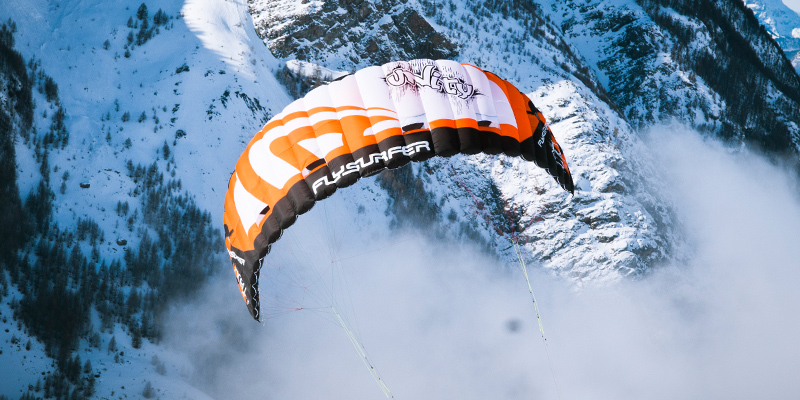 Stability
You'll have to wait a long time to see a Unity collapse or backstall. If the kite falls in the water on the edge of the window, you can relaunch it easily out of the water again, plus you can park the kite in this position without having to give steering input. And when you have the Unity in the middle of the window? With a reverse start by pulling in the backlines you can get the kite into the air again within seconds. The new launch handle will also help to easily launch the Unity. And this is not all: We have done even more to make kitesurfing as easy as possible.
Dependability
In the meantime, word has gotten out on the beaches that Flysurfer kites outperform almost all other kites on the water when it comes to durability. With the Unity, we reworked the interior structure of the kite again and crashed it as hard as we could. The Unity can take a beating, guaranteed. Our Free-Repair applies, if you should experience otherwise. But that's not the only reason that the Unity is so durable, we implemented an anti-invert bridle system made out of new materials. This not only prevents frustrated swimming in, it also provides constant flying performance over long periods of time.
We don't know of any other sport that is so rich in versatility as kiting. For that reason, we made sure that you don't have to choose with the Unity. Whether you are a novice, like riding waves or go for unhooked tricks, the Unity will be there for you. You decide what happens, not your kite. Your kite will give you the freedom you need during your first jump attempt, or still fly forward with almost no backstall for your first unhooked trick. One thing will help you, above all: the Unity offers the most direct bar feedback that we have ever built into a kite. Naturally, the range of use does not end on the water's edge. The Unity is an excellent choice on snow, with the buggy or mountain board. An all-purpose kite for everything and everyone!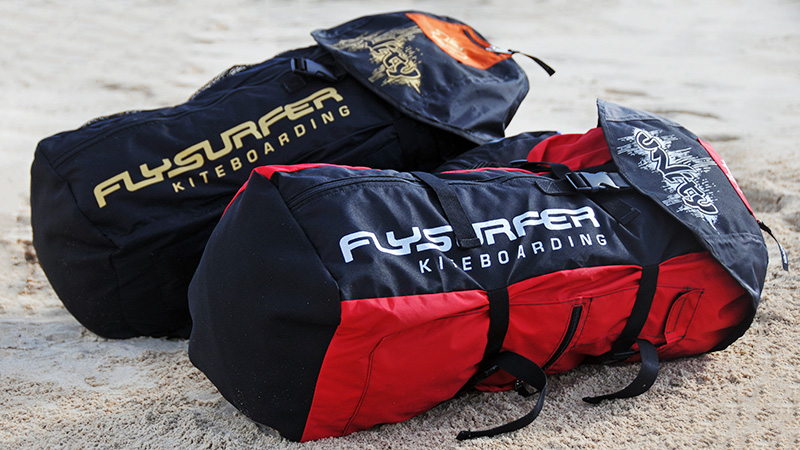 Total package consits of:
1x Unity
1x Unity Kite Bag
1x Unity Gear Guide
1x Sandbag
1x Repair Kit
| UNITY | 6.0 | 10.0 | 12.0 |
| --- | --- | --- | --- |
| Color | red | organe | green |
| Area (projected) | 6.4 | 8.0 | 9.6 |
| Aspect Ratio | 4.4 | 4.4 | 4.4 |
| Cells | 29 | 29 | 29 |
| Depth of the profile (cm) | 145 | 177 | 194 |
| Flat Wing Span (cm) | 548 | 671 | 735 |
| Weight = canopy + complete bridle + mixer (kg) (Standard / Deluxe) | 3.4 / 1.89 | 3.8 / 2.22 | 4.2 / 2.58 |
| Recommended barsize | 50 | 50 | 50 |
| UNITY | 8.0 | 10.0 | 12.0 |
| --- | --- | --- | --- |
| Water (Standard-Edition) | 20-30 | 16-25 | 13-22 |
| Land (Standard-Edition) | 15-25 | 12-22 | 10-18 |
| Water (Deluxe-Edition) | 18-30 | 15-25 | 12-22 |
| Land (Deluxe-Edition) | 12-25 | 10-22 | 8-18 |
The Wind Range Chart is to be used as a point of reference. It is based on a rider who weighs around 75kg (165lbs.) Actual use will vary depending on your weight, skill level, board size and the wind conditions on the water or land. When choosing a kite size, always use common sense and always choose a smaller size if you are not sure, especially when using the kite on land.