| | |
| --- | --- |
| TECHNOLOGY | Twintip |
| SIZES | 132x40.5 / 137x42 / 142x43 / 148x44 / 159x45 |
| SKILLS | Beginner - Intermediate |
The FLOW effortlessly improves your skills: playful, intuitive and comfortable. The lightweight board impresses with its upwind ability and directional stability. The harmonious coordination of flex and rocker make the FLOW glide perfectly in the most varied of conditions. The solid workmanship and material mix make the board the best training device for all body sizes. The FLOW offers fun at a fair price!
// SPRAY AVOIDANCE
// LIGHTWEIGHT
// UPWIND ABILITY
"When I head for a freeride session, you get on either of these products and you feel right at home straight away!"
Luke McGillewie, FLYSURFER Athlete and R&D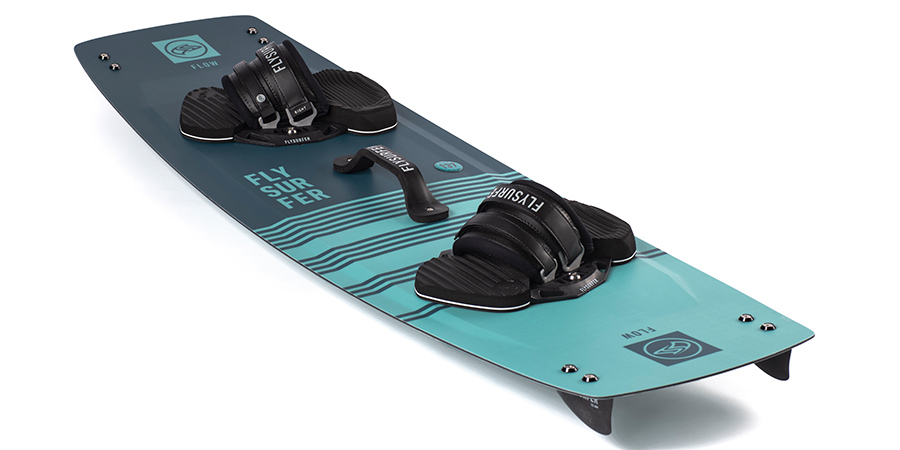 FLAT ROCKER
The flat rocker curve keeps a large part of the board's surface in the water. A flat profile means stability, better balance and continuous edge control. The board glides earlier.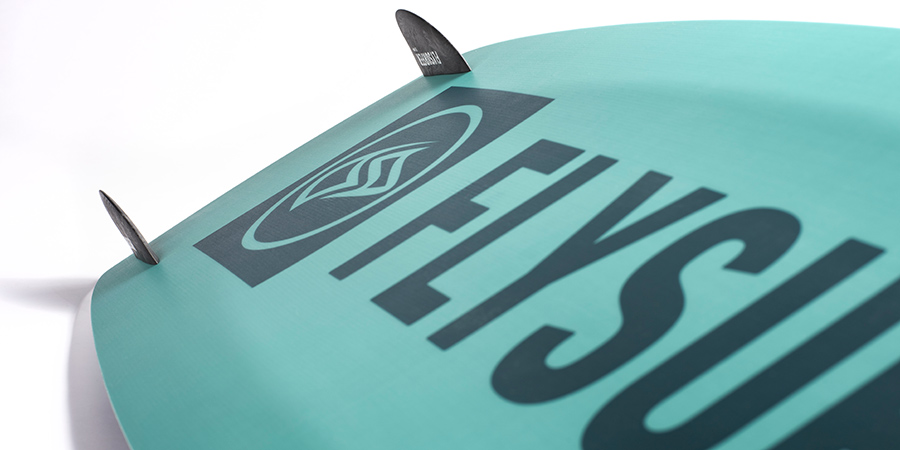 PAULOWNIA WOOD CORE
Designed with a full-length wood core made of responsibly grown paulownia wood. The wood guarantees the optimal mix of: Flex, responsiveness and dynamic recovery force. The board retains huge amounts of strength and durability.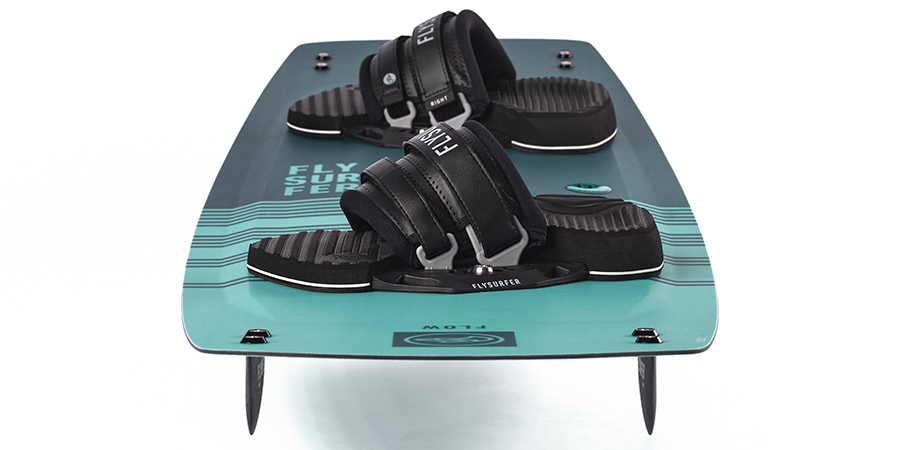 WIDE BOARD
A wide board glides earlier, supports the balance and the water start.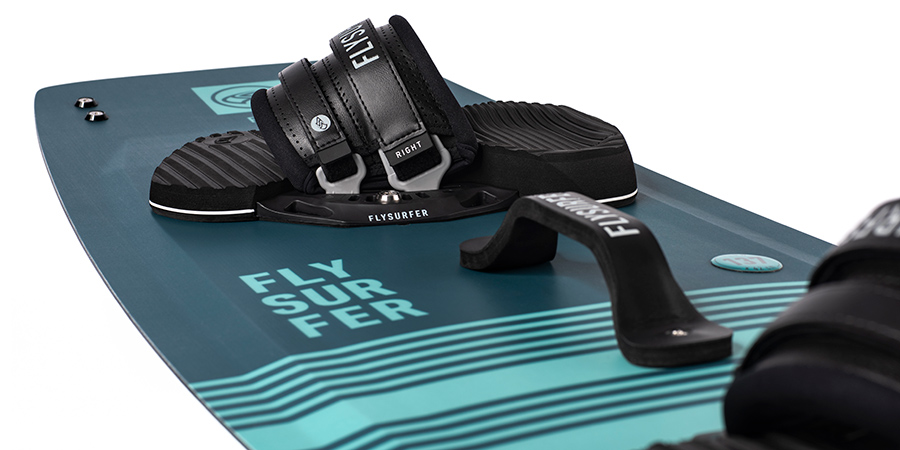 SOFT FLEX PATTERN
A softly tuned board is forgiving, achieves lower top speed and is more comfortable to ride in choppy water.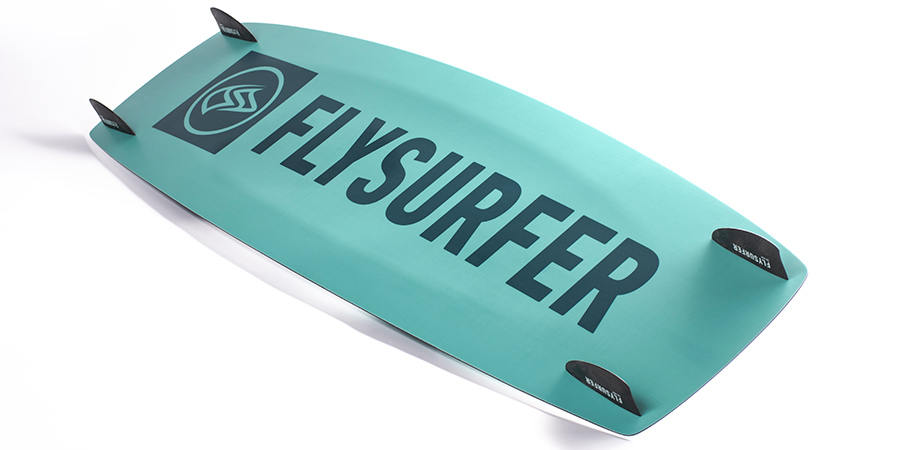 PROGRESSIVE SINGLE CONCAVE
A concave bottom allows water to be channeled in a certain direction, giving the board greater upwind ability and increased speed. The benefits are earlier planing, better control and increased directional stability.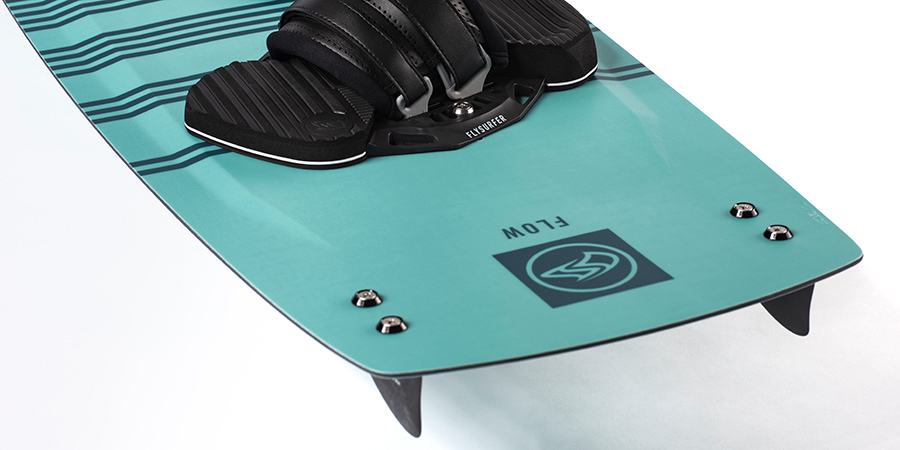 SCRATCHPROOF TOPSHEET
All of our boards have a special high-quality, scratch-resistant UV coating to ensure a long product life. The board graphics are protected under the coating, so they will not get damaged even if the board is slightly scratched.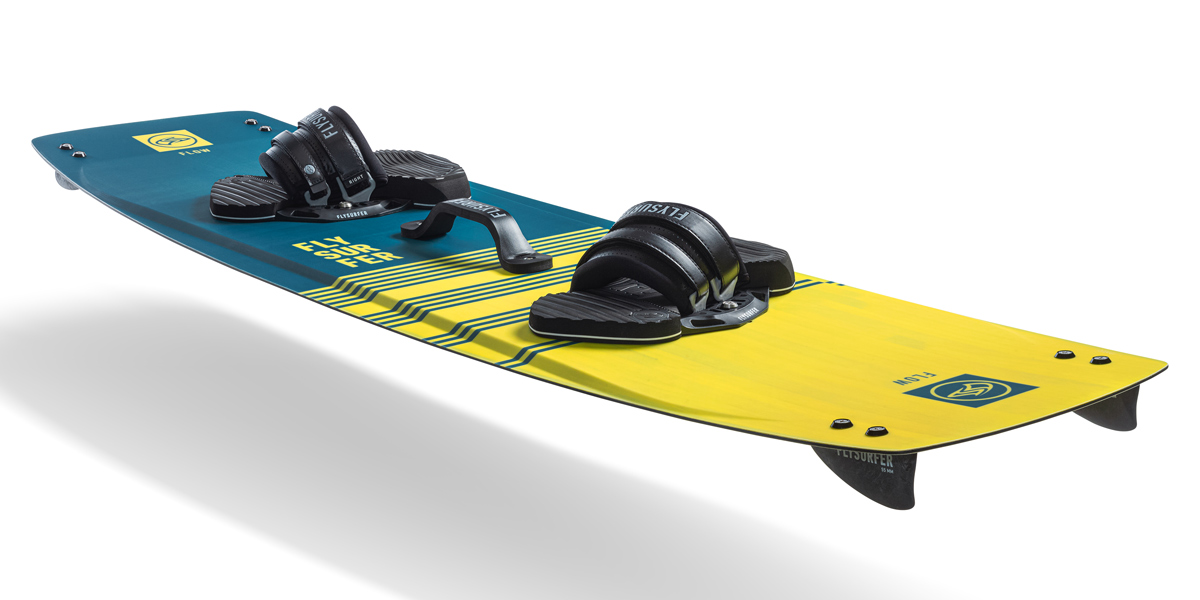 LIGHTWIND
The FLOW 159 combines light wind essentials with freeride performance, a functional shape that makes fun in any conditions. It gets you going with minimal effort and slices through choppy water with the same precision you pop off. It's a playful lightweight twin tip at a fair price that extends your water time.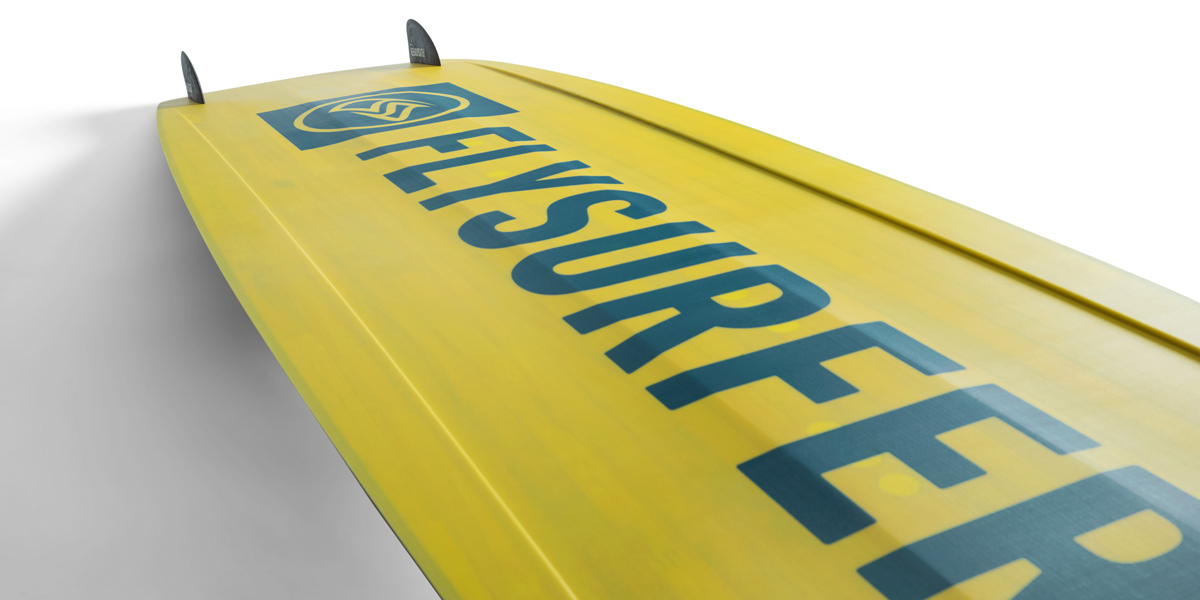 DOUBLE CONCAVE BOTTOM SHAPE
The double concave adds stiffness to the center of the board but also channels water through the tips, creating more pop. The double concave helps to cushion hard landings as it breaks the water easily, ideal for freestyle and big air.
Go with the FLOW! Accelerate your learning curve with a no-fuss feel all-around board that boosts your confidence anytime, anywhere. The shape keeps things friendly underfoot, giving the board a playful character that maintains stability and control. The board flows naturally through the water, generating no water splash and comes to life with unmatched planing abilities. The twin tip is available in four sizes. The FLOW offers three stance options to adjust each binding perfectly to you. We recommend our carbon-reinforced SOLID 55 mm fins and the SQUAD pads & straps to get into the perfect FLOW.
The SQUAD is our premium kiteboard binding and builds on a solid base plate. It transfers your input reliably to the board and offers a variety of adjustment options to perfectly match your foot. Decide on magnificent support combined with comfortable shock absorption, slide over the water so relaxed that even Jesus becomes jealous!
| | | | | | |
| --- | --- | --- | --- | --- | --- |
| Rider weight | 50+ kg | 70+ kg | 80+ kg | 90+ kg | Lightwind |
| Board size | 132 x 40.5 cm | 137 x 42 cm | 142 x 43 cm | 148 x 44 cm | 159x45 cm |
| Color | Dusty Pink | Ocean | Dove | Provence | Mellow Yellow |
| Stance | tight | tight, neutral | neutral | neutral, wide | tight, neutral |
| Fins | 50-55 mm | 50-55 mm | 50-55 mm | 50-55 mm | 55 mm |
| Weight | 2,12 kg | 2,26 kg | 2,38 kg | 2,50 kg | 2,92 kg |
Scope of delivery 'ready-to-ride':
FLOW Kiteboard
SQUAD Pad-Strap-Set (incl. screws + washers)
SQUAD Grab Handle (incl. screws)
SOLID 55mm Fin-Set (incl. screws + washers)
FLOW Assembly Instruction
Scope of delivery 'board only':
FLOW Kiteboard
SOLID 55mm Fin-Set (incl. screws + washers)
FLOW Assembly Instruction
About the FLOW
Paulowina wood core
Soft flex pattern
Flat rocker curve
Single concave
Wide tips
+ early planing
+ directional stability
+ splash avoidance
+ upwind ability
+ light weight
+ comfort
We recommend SOLID 55 mm fins. The board feels more playful with FIRE FIN 50 mm or G10 50 mm.
RADICAL vs FLOW
+ Carving ability
+ Loose feel
+ Top speed
RUSH vs FLOW
+ Rail grip
+ Pop
+ Smoothness of landings
+ Top speed
+ Control
TRIP vs FLOW
+ Loose feel
+ Pop
+ Top speed
FLYDOOR vs FLOW
Both boards address the same needs. In a direct comparison, the FLOW is more playful and pops better. In choppy water, it is more comfortable to ride than the FLYDOOR.
The FLYDOOR has even better planing characteristics and more directional stability. It is particularly recommended in flat water and with big kite sizes.
Stance
Wide stance:
Eases grabs, greater stability on landings, recommended in strong winds
Neutral stance: best balance, best control
Tight stance: more reactive, board turns better over the middle section of the board
Pad-Position
Centered:
Distributes the weight to the middle of the board, is forgiving when landing. Going upwind is more difficult
On heel side edge: Edging is easier, going upwind is more comfortable and the takeoff is easier to hit. Riding toe-side is more difficult.
Angle
Duck stance:
Riding at a wide angle is recommended in combination with a centered pad position and supports carving.
Neutral position: The parallel setting is ideal for rotations. Leaves more freedom of movement to the body when spinning and greater stability when landing.
Made in EU
Since we manufacture our boards within Europe we can guarantee the highest precision and quality, and ensure that only the best materials are used in their construction.