At FLYSURFER, the leading Formula Kite manufacturer, we are delighted to see future Olympic athletes compete in different venues over the past weeks. The first major competition in July was the Olympic Test
Event in Marseil
le. It was the first
opportunity
for every nation to show their strength on the Olympic site and the proofing ground for the organizers. The French national team showed their excellent form and ambitions on home soil, pleasing the crowds.
After leading the way all week, the pressure was on Lauriane Nolot and Axel Mazella to bring it home in the Formula Kite
women's
and men's classes – and the French pair did just that.
With Daniela Moroz (USA) and Jingyue Chen (CHN) joining Nolot and Ellie Aldridge (GBR) in the final, the French athlete needed just one win to secure gold. And she did so at the first time of asking, making a dream start and maintaining her lead throughout, before staying at the venue to cheer on Mazella.
"I had the plan in my mind, I knew what I wanted to do," said Nolot, who took Gold ahead of Aldridge in Silver, with Moroz taking Bronze."
"Everything went super well. My start was really good, and I was already in the lead. I just needed to be fast to continue like that. Everything went smoothly, and I'm really happy."
"I think I was more stressed for Axel's final than mine. I stayed out there to see what he was doing. The first one was super tight; I was so stressed. I'm super happy for him and already two gold medals for the Frenchies!"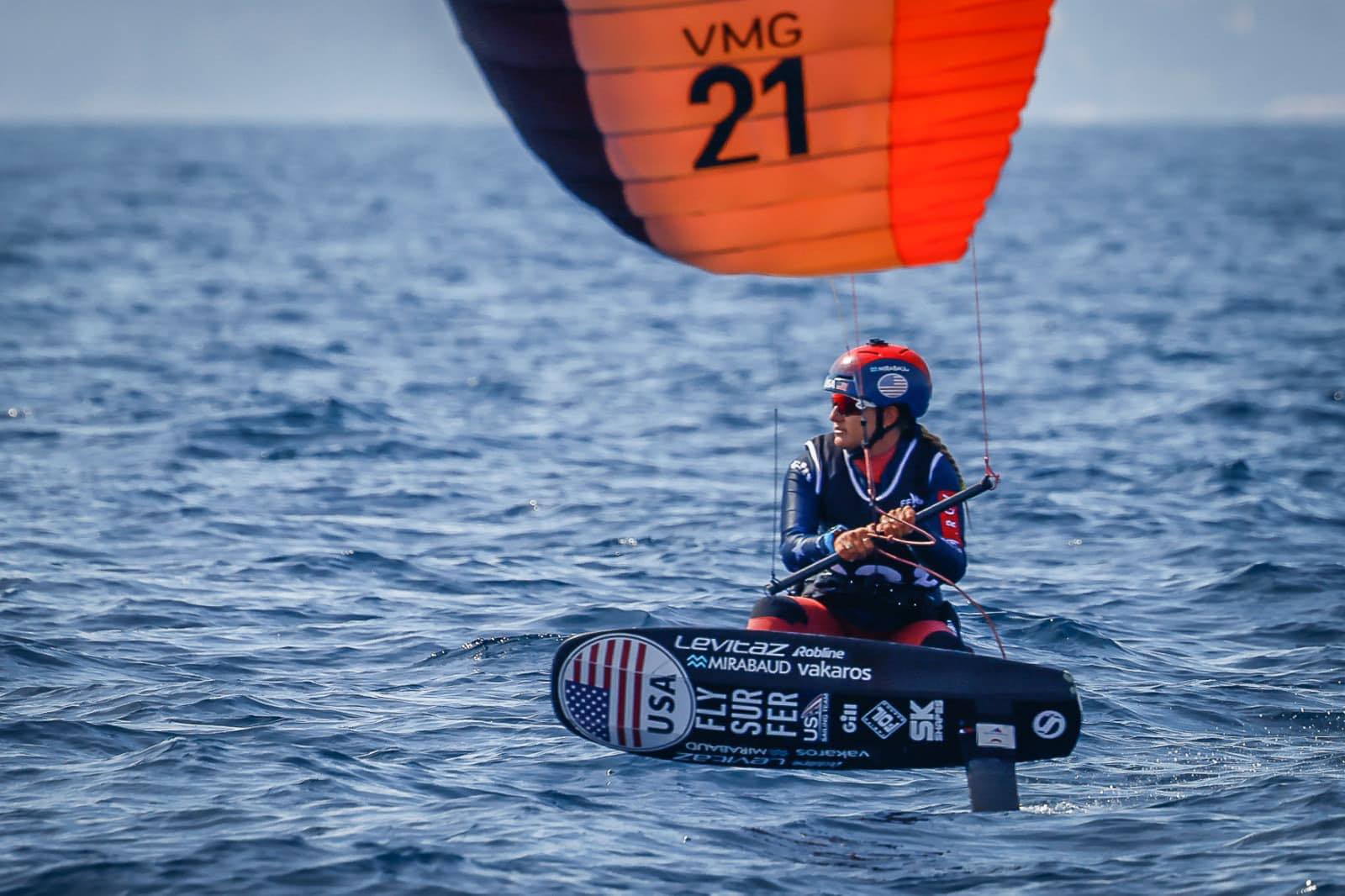 Our international athlete, Daniela Moroz is highly motivated to qualify the United States of America:
The Olympic Test Event is all done & I've secured my spot to represent @teamusa at the 2024 Olympics 🥳
This week was so tough & a few too many mistakes left me with a lot of extra points on the table. It's crazy to feel disappointed even though I accomplished the podium result I set out to achieve to secure Olympic selection, however part of me is bummed that I didn't sail my best at my peak regatta of the year. What an incredible experience this has been & I'm so grateful for all the learning that I can bring forward in my campaign. A massive congrats to Lauriane & Ellie for their incredible performances this week, it's always a pleasure to share the podium with you!
The next step is to rest & recover after such a long & challenging block in Marseille. After that, it's on to the World Championships in The Hague Aug 10-20 to check the final box for Olympic qualification, which is to qualify the country.
Thank you for being here. More to come soon. ❤️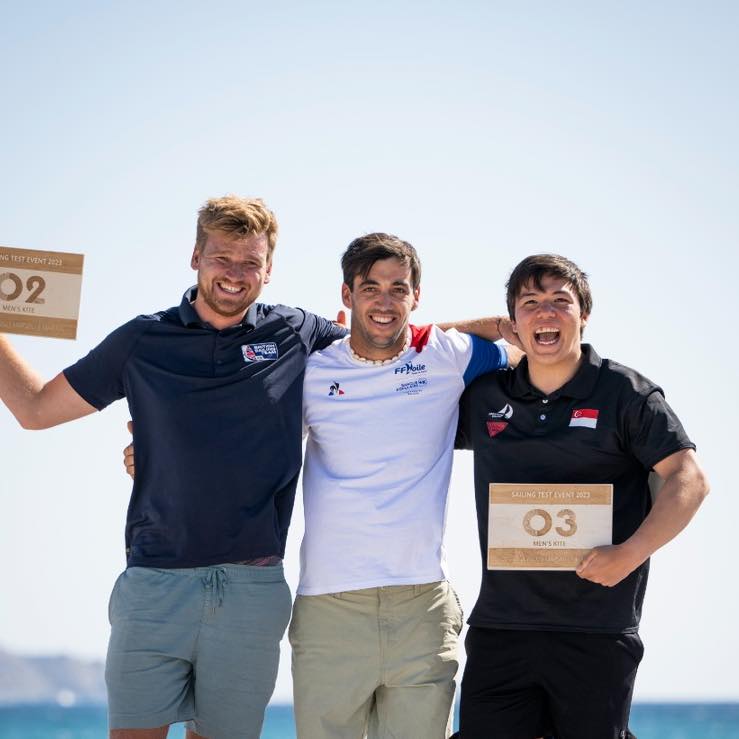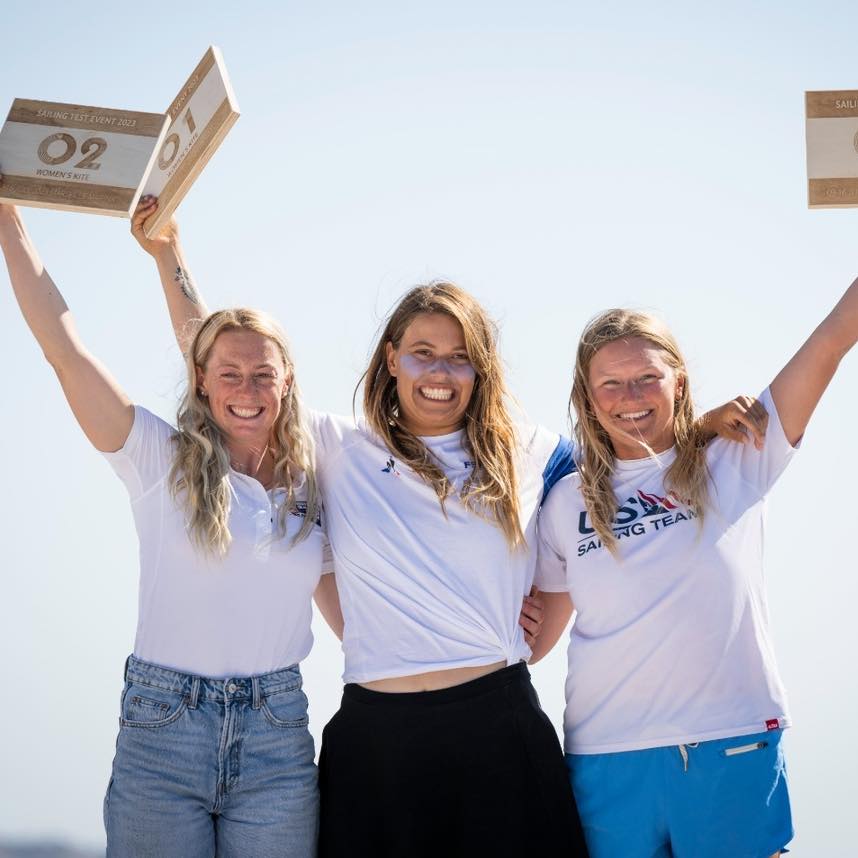 Meanwhile, Swiss young gun and FLYSURFER international athlete Gian Andrea Stragiotti defended his A Youth World title with impressive consistency in Southern Italy. Here is what the double World Champion has to say:
For the second year in a row, I was able to win this title. Besides the great battles on the water, there was always much fun on land. The 3 years YouthFoil class were the perfect preparation for the Olympic Formula Kite class which will demand all my attention from now on.
At this point, I would like to thank everyone who accompanied me on this journey. The support of many functions/persons becomes more and more important for me. Thank you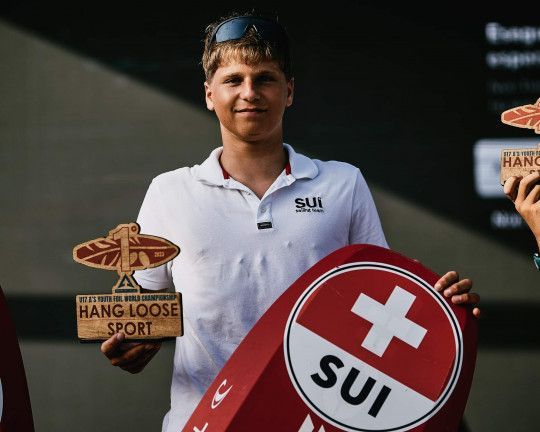 Only a few days after the A Youth World Championship, Gian competed against his FLYSURFER teammate Hugo Wigglesworth in the U21 Formula Kite Worlds. The action-packed competition saw some fierce fights between the upcoming stars of the scene. Commentated by the fabulous and charming duo Jemima Crathorne and FLYSURFER R&D member Theo de Ramecourt.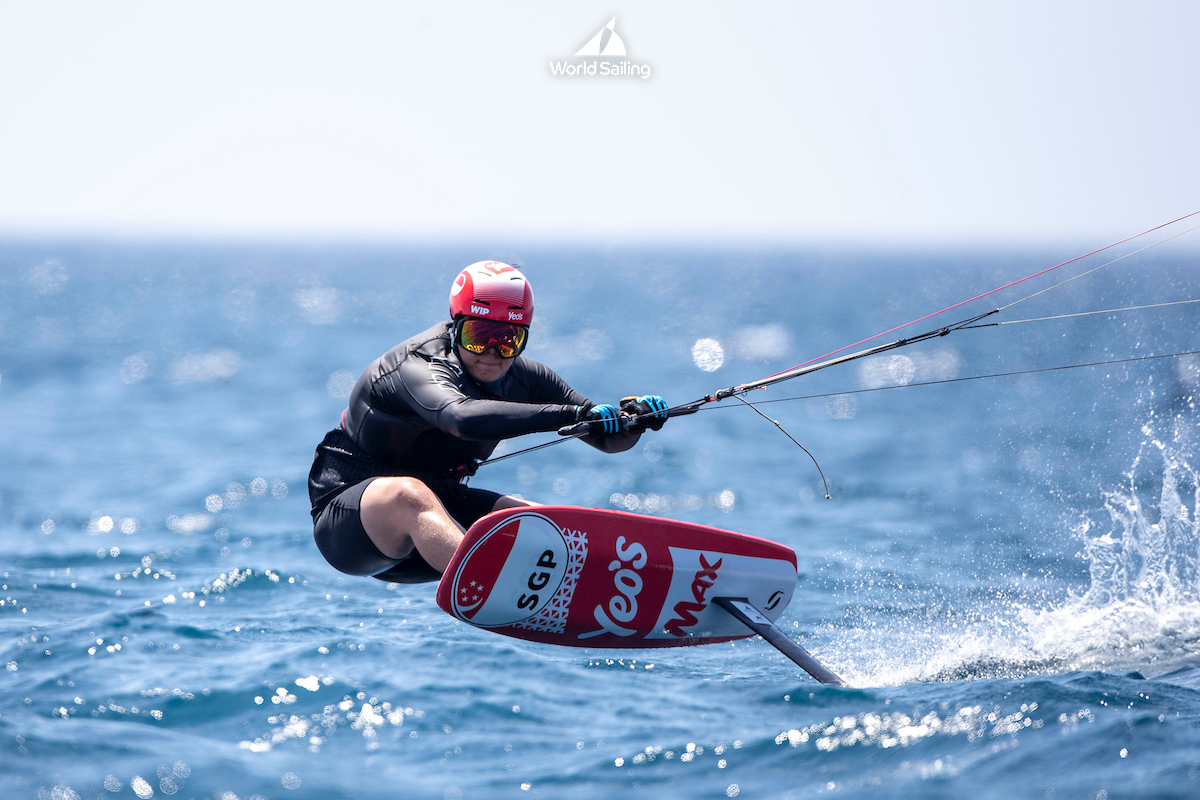 After six days, Maximilian Maeder underlined his impressive streak of podium finishes – one of the favorites for the upcoming Regatta in the Netherlands – by winning another title.
1st Max Maeder
2nd Huang Qibin
3rd Riccardo Pianosi
When asked how it feels to be the new U21 World Champion, Maeder remarked "some things you can't express in a couple of sentences, but I will say it is overwhelmingly positive! And even sweeter is the fact that everyone has just upgraded their performance; it genuinely makes it such a high-level race to be a part of. I was very very focused for the finals, what a race! It was so tight and so exciting, so a worthy race to be a final in the World Championship! The level of the riders is so insane, it has upgraded by a mile I must say!"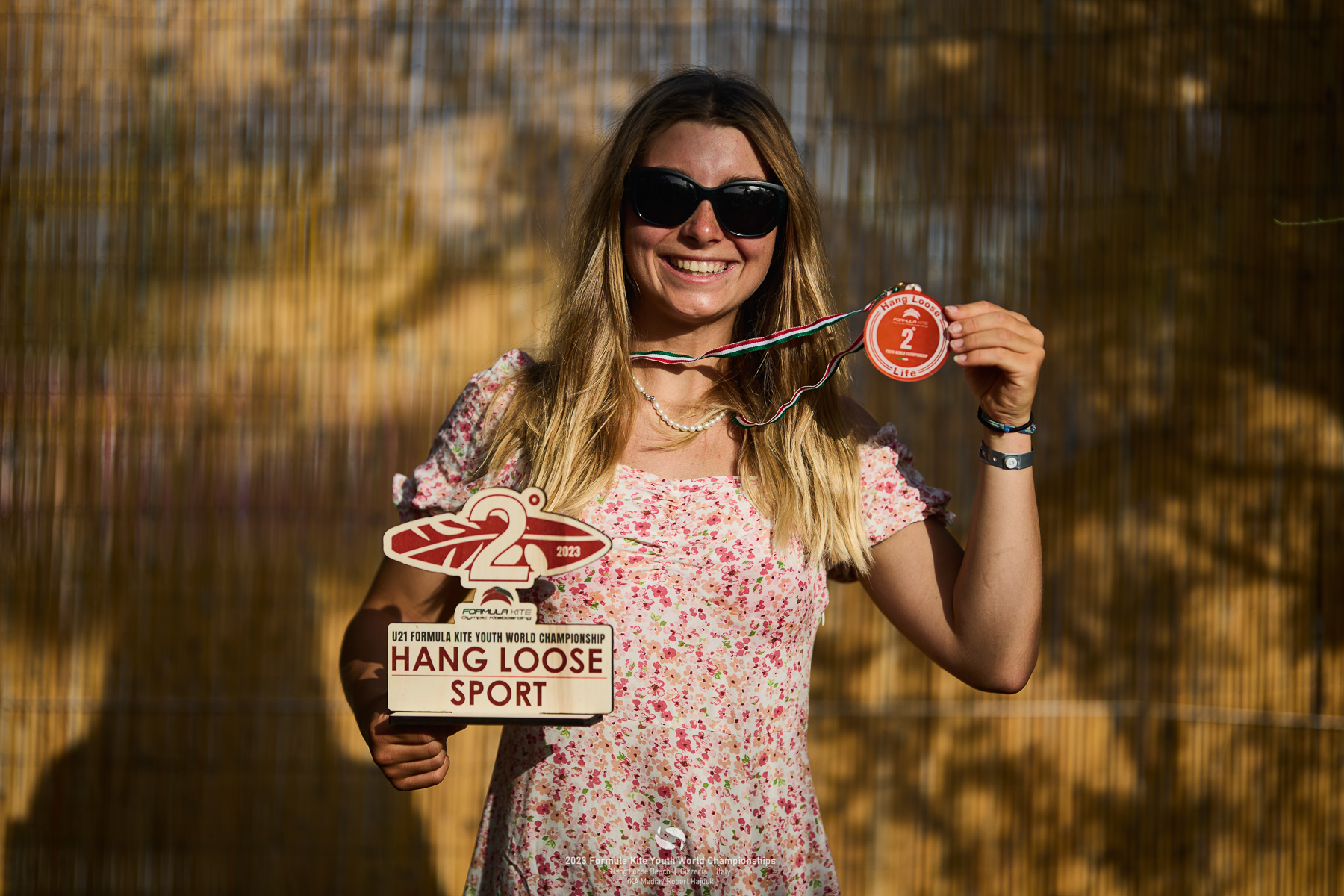 In the women's fleet, a surprising victory for French athlete Lysa Caval, who performed excellently, left Polish athlete Magdalena Woyciechowska and teammate Heloise Pegourie behind. The lack of wind on the final day led to an anticlimactic outcome, leaving Magda and Heliose without a chance to fight Lysa for the top spot.
1st Lysa Caval
2nd Magdalena Woyciechowska🌺
3rd Héloïse Pégourié 🇨🇵
Congratulations to all athletes, let's keep pushing!
Team FLYSURFER