Last season we introduced a groundbreaking surf wing concept. The MOJO is still unique, and its performance is unmatched. We exchanged some thoughts with Florian Gruber and Nathan van Vuuren to answer frequently asked questions of our customers. Flo has been competing in race/freestyle events. Nate has been surfing South African waves with the MOJO for a complete season. In this week's interview, we talk with Florian. Enjoy the read!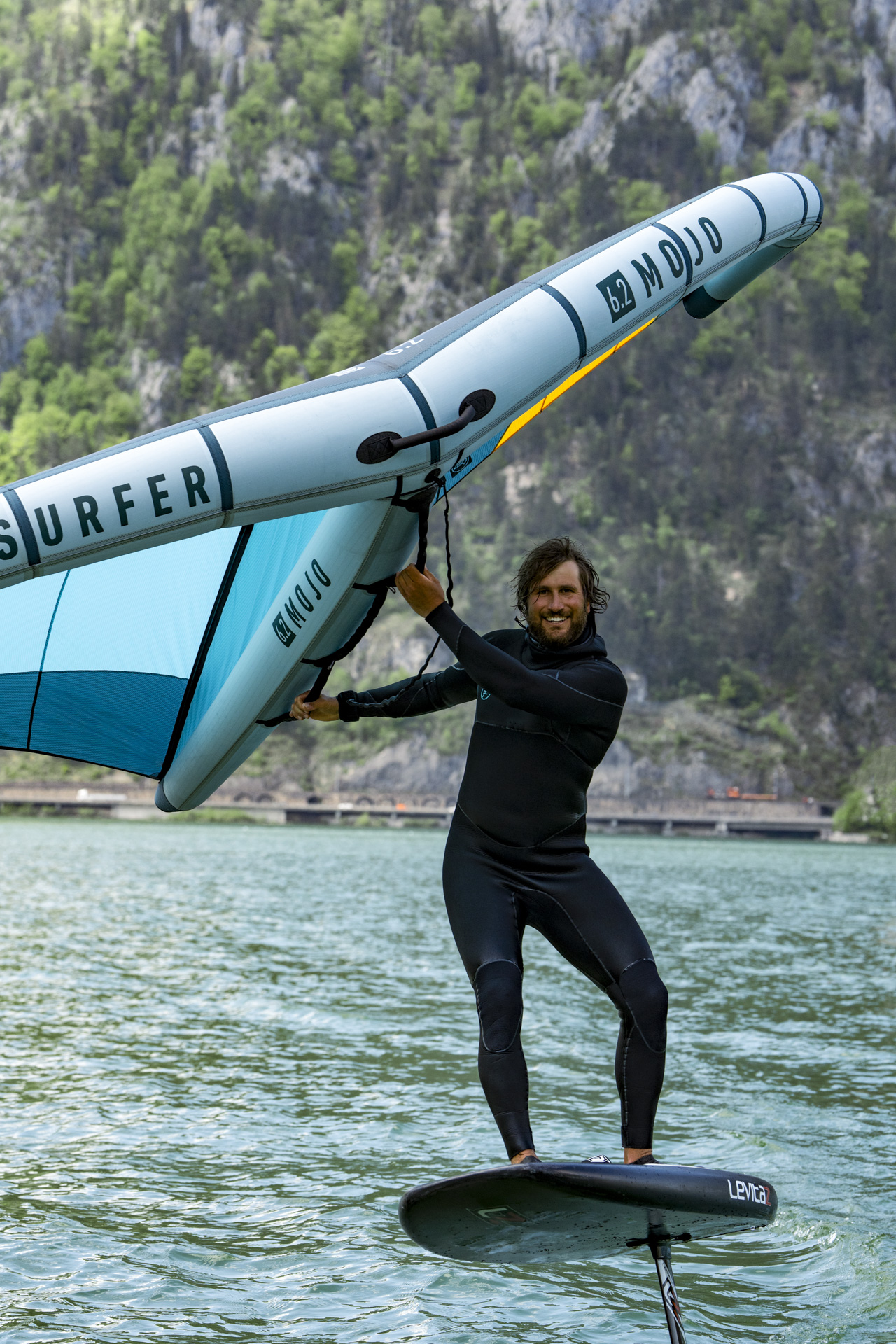 How important is the weight of a wing for its performance?
Mass makes you sluggish. You notice that even if you have eaten one meat loaf roll too much. Haha, jokes aside.
Since you often must hold the wing up high because the wind drops or before pumping, the weight is noticeable.
I think weight is crucial, especially in the waves and during maneuvers. A light wing drifts better and gets easily carried by the wind.
One of the frequently asked questions is, how important are viewing windows?
While freeriding, I rarely need them as taking care is often enough.
But viewing windows are very helpful, especially when racing or at a crowded spot.
I think that you are safe on the water with and without a viewing window. Without them, you should look under the wing or glimpse around the front tube.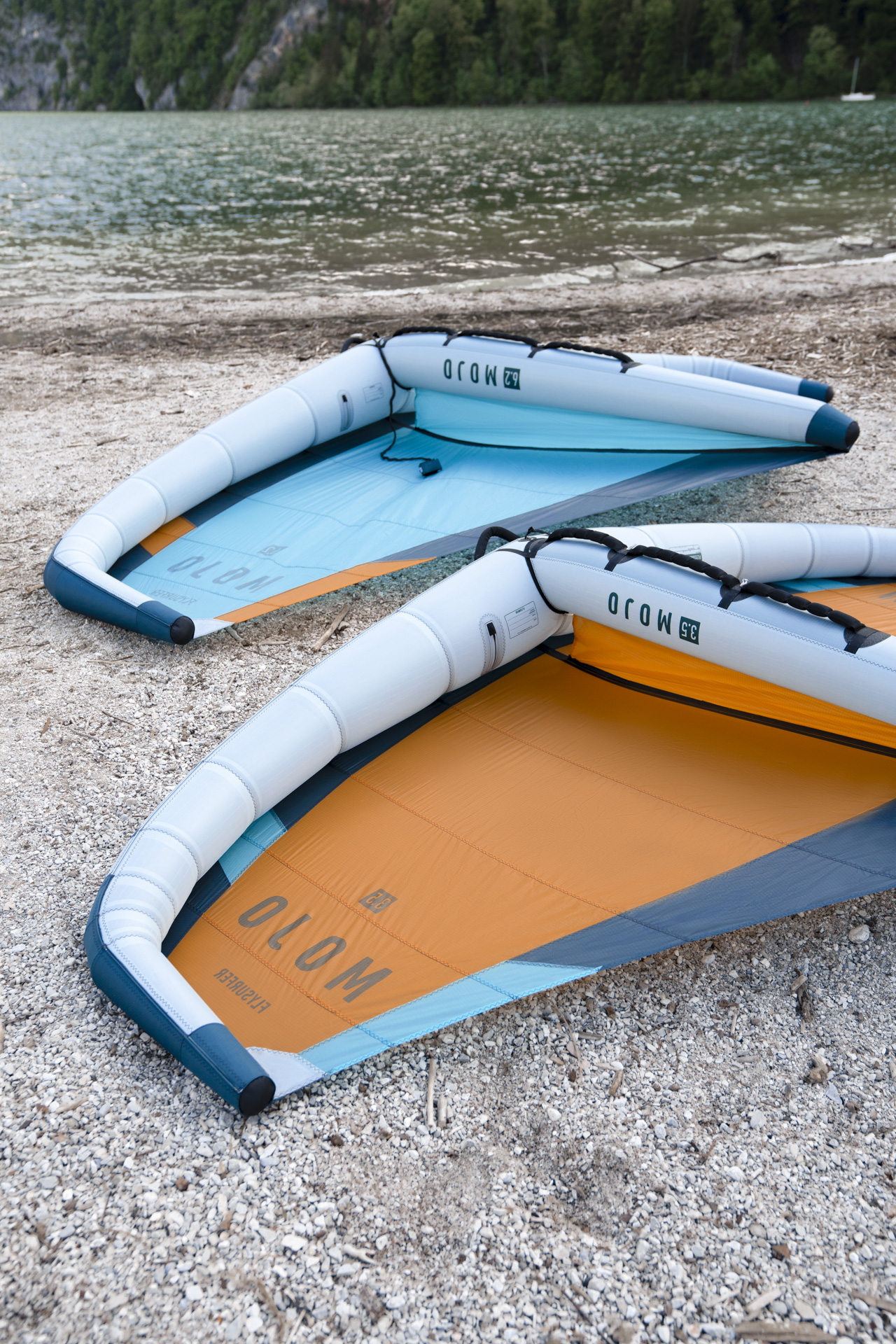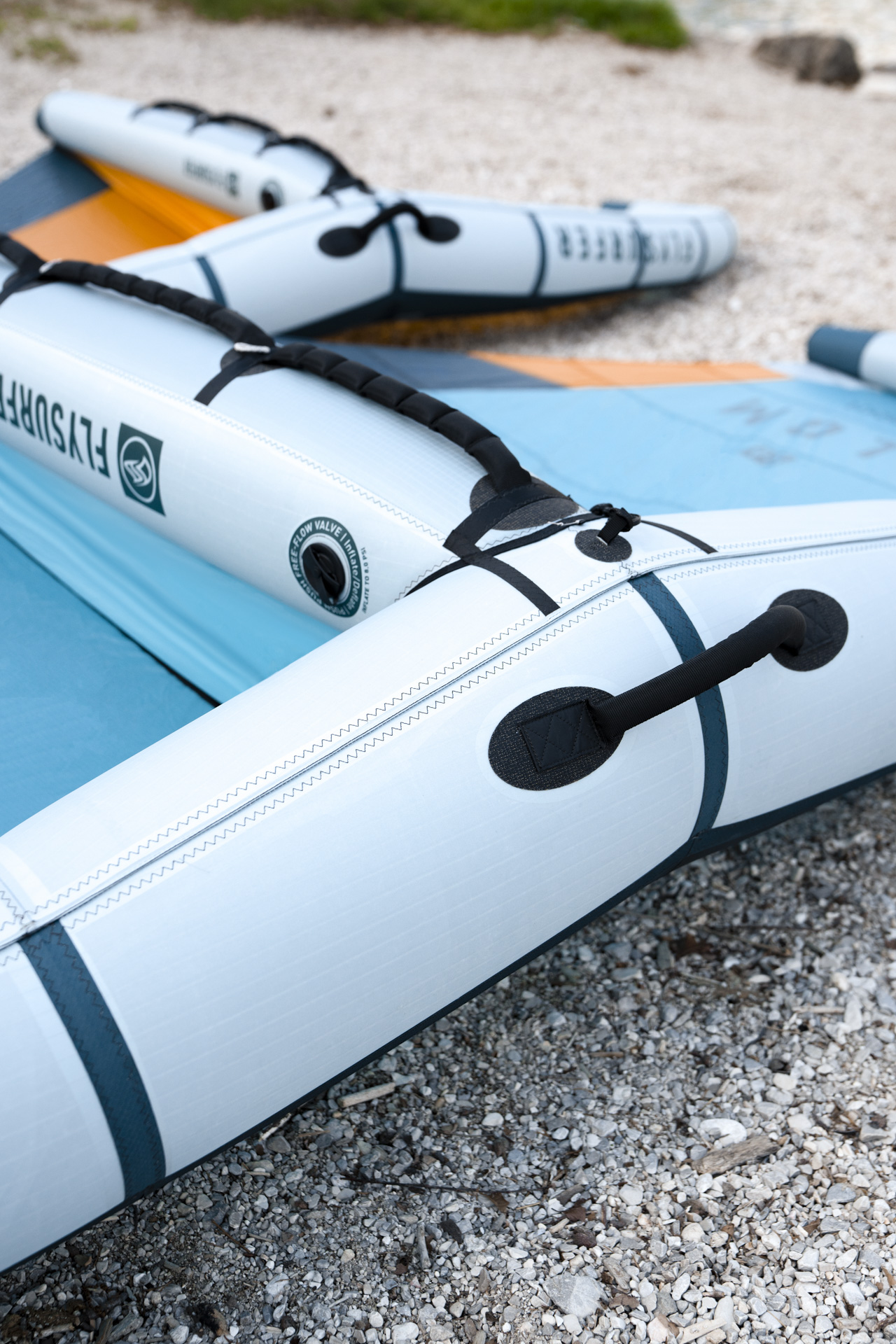 Our MOJO Bright Edition has "Extra Handles" to save a rider's energy in high winds. How else can you use them?
Especially if you don't use the wing on the water but the skateboard, you have more leeway to control power and pressure with the extra handles.
Even for smaller and lighter riders, there are more options to increase the wind range of the wing.
Due to the performance of the MOJO, I can usually give the customer a small size during the training at Brombachsee.
What makes the MOJO stand out for you?
The MOJO is a high-performance freeride wing. Its strengths are great low-end power and straight high jumps with plenty of hangtime. Thanks to many reinforcements, it is at home on any surface and enriches the whole family.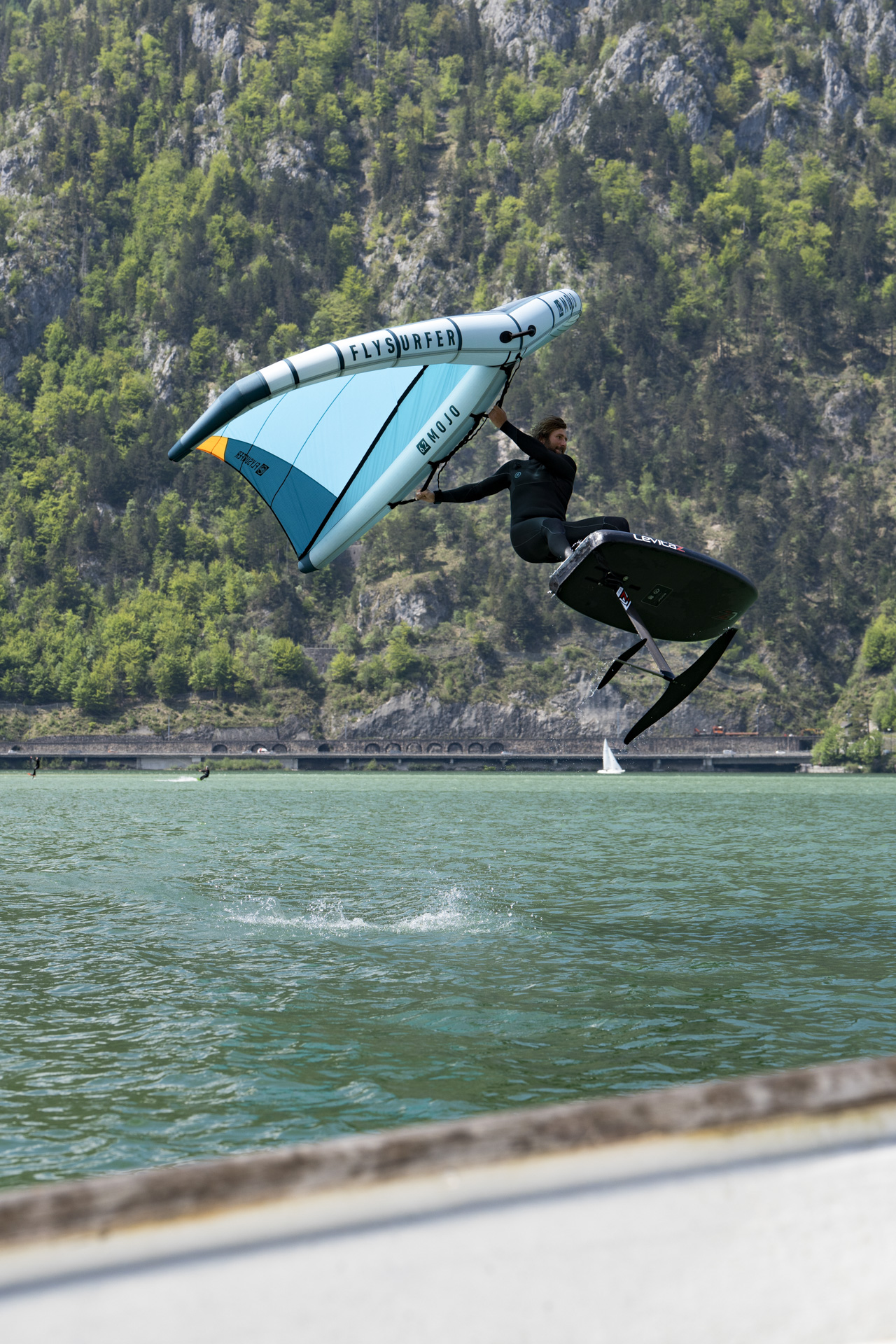 You attended a few competitions this year and last season. How was it for you not to compete against kiters?
There is so much fun in trying something new and competing against former windsurfers and surfers. I enjoy everything around it more.
It's been going well, although I hadn't trained much beforehand. Of course, I can take a lot of my kite competition experience with me. Preparation before a competition and adjusting every detail is mandatory to your success.
Pushing yourself and the gear to the limit is especially important for giving accurate feedback to wing designer Maxi Kuehnhauser. So I can see if there is still room for improvement and where the competition stands.