What a week it has been in beautiful Campione on Lake Garda, ITA, during the Formula Kite World Championships 2019. After a successful qualifying series, the first ever Olympic mixed relay format and a stunning last racing day, extreme weather did not let the riders go out on the water on the last day.
Even so, with 87 kite hydrofoil competitors from 29 countries, with among them no less then 30 women formed the biggest and fastest Formula Kite foil fleet in years. The IKA Formula Kite class, which will debute on the Paris Olympics 2024 for the first time as an official Olympic sport, is gaining popularity fast.
The FLYSURFER Kiteboarding race team was prepared and hungry for the second big kitefoil event of the year, previous Formula Kite World Champions, Frenchman Parlier and FLYSURFER athlete Moroz (USA) had dominated the W.C. opening races, but found the competition tougher towards the close. Parlier could only manage one bullet on the final race day. Britain's Olly Bridge (FLYSURFER), returning after break where he recharged his batteries, got faster and faster during the course of the event and finished on a solid 2nd place. Earning him the Vice-World Championship title.
"I'm pretty happy to be honest; it's a good result," said Bridge. "I was riding well, my SONIC RACE kites worked as they should and I made good moves in the races, so I was pretty relaxed. I felt good and I think that helped." Frenchman and FLYSURFER athlete Theo de Ramecourt showed top position finishes during the whole event and amazing speed on our SONIC RACE kites, but finally just missed out on the podium.
US's Moroz (FLYSURFER) dominated the women's fleet with 5 bullets out of 7 races, giving her, her 4th successive World Championship title. "It was super nice out there," said Moroz. "Most of the races I was well powered, and downwind was solid. So it's a great event for me and I'm feeling happy." Australia's Breiana Whitehead (FLYSURFER) scored an impressive bronze medal, giving her her first international podium finish!
Final Results – 2019 Pascucci Formula Kite World Championships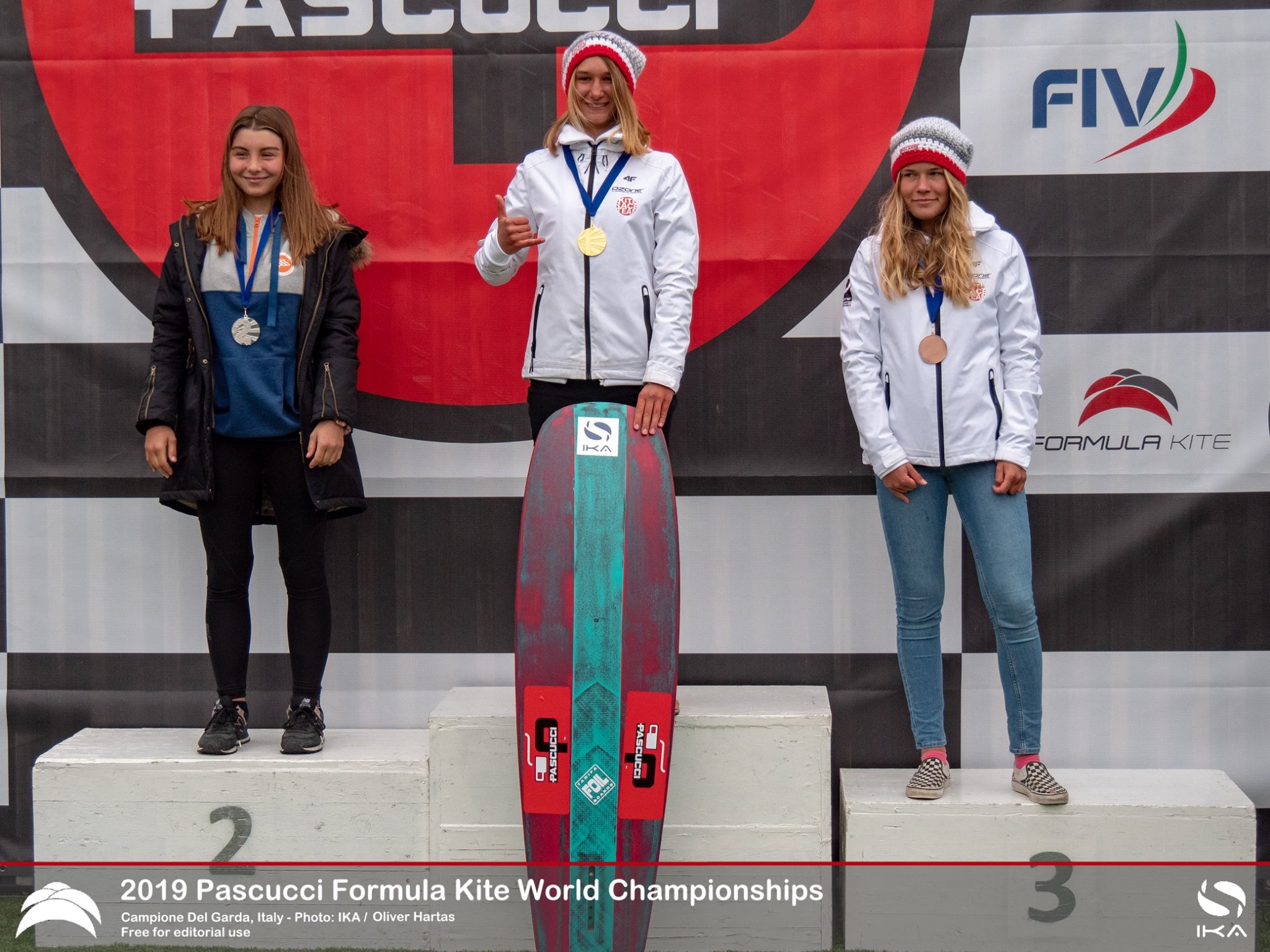 Women U16
1 Julia Damasiewicz (POL)
2 Magdalena Wojciechowska (POL) – FLYSURFER
3 Nina Arcisz (POL)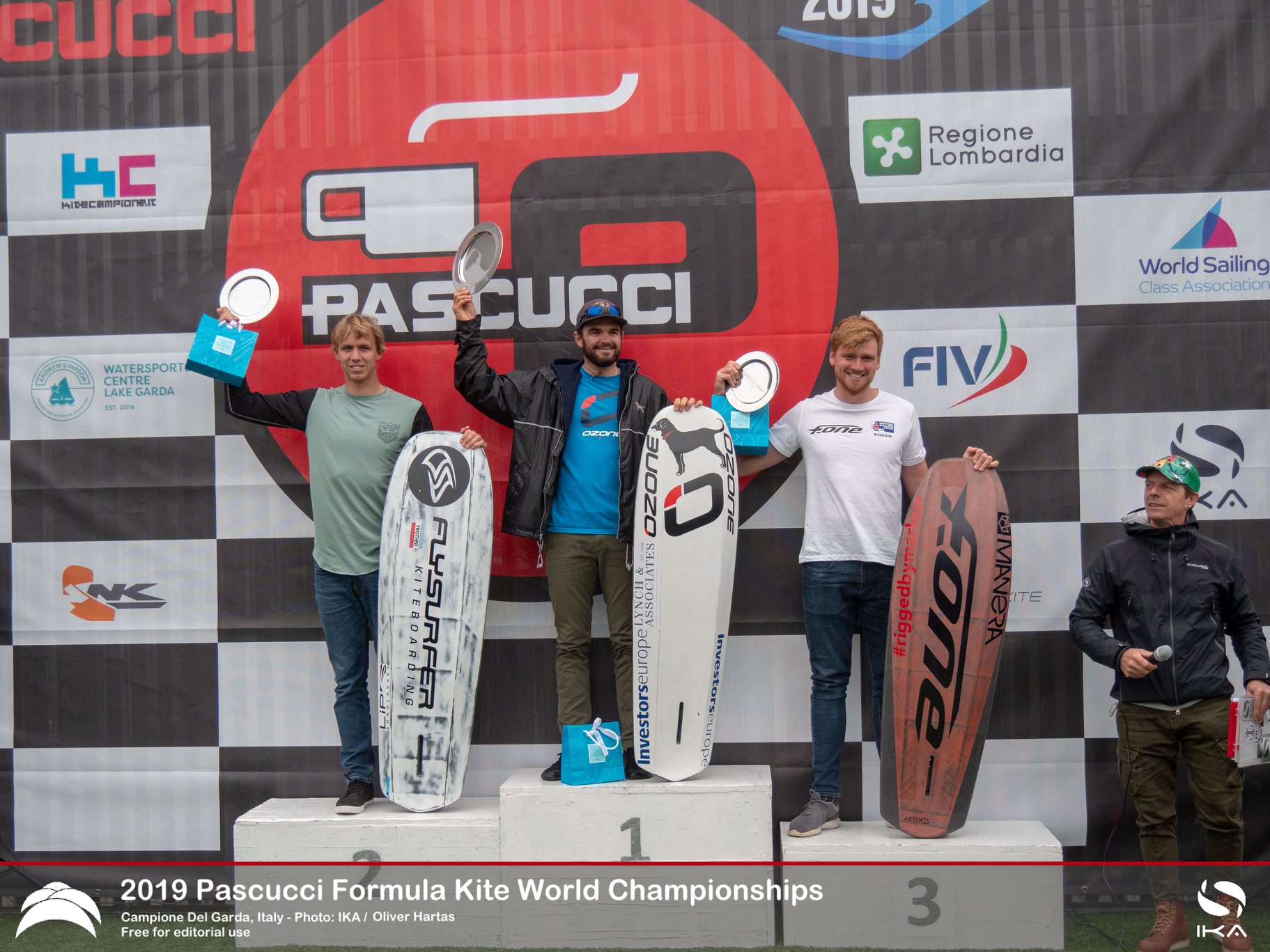 Men
1 Nico Parlier (FRA)
2 Olly Bridge (GBR) – FLYSURFER
3 Connor Bainbridge (GBR)
4 Theo de Ramecourt (FRA) – FLYSURFER
7 Florian Gruber (GER) – FLYSURFER
9 Denis Taradin (RUS) – FLYSURFER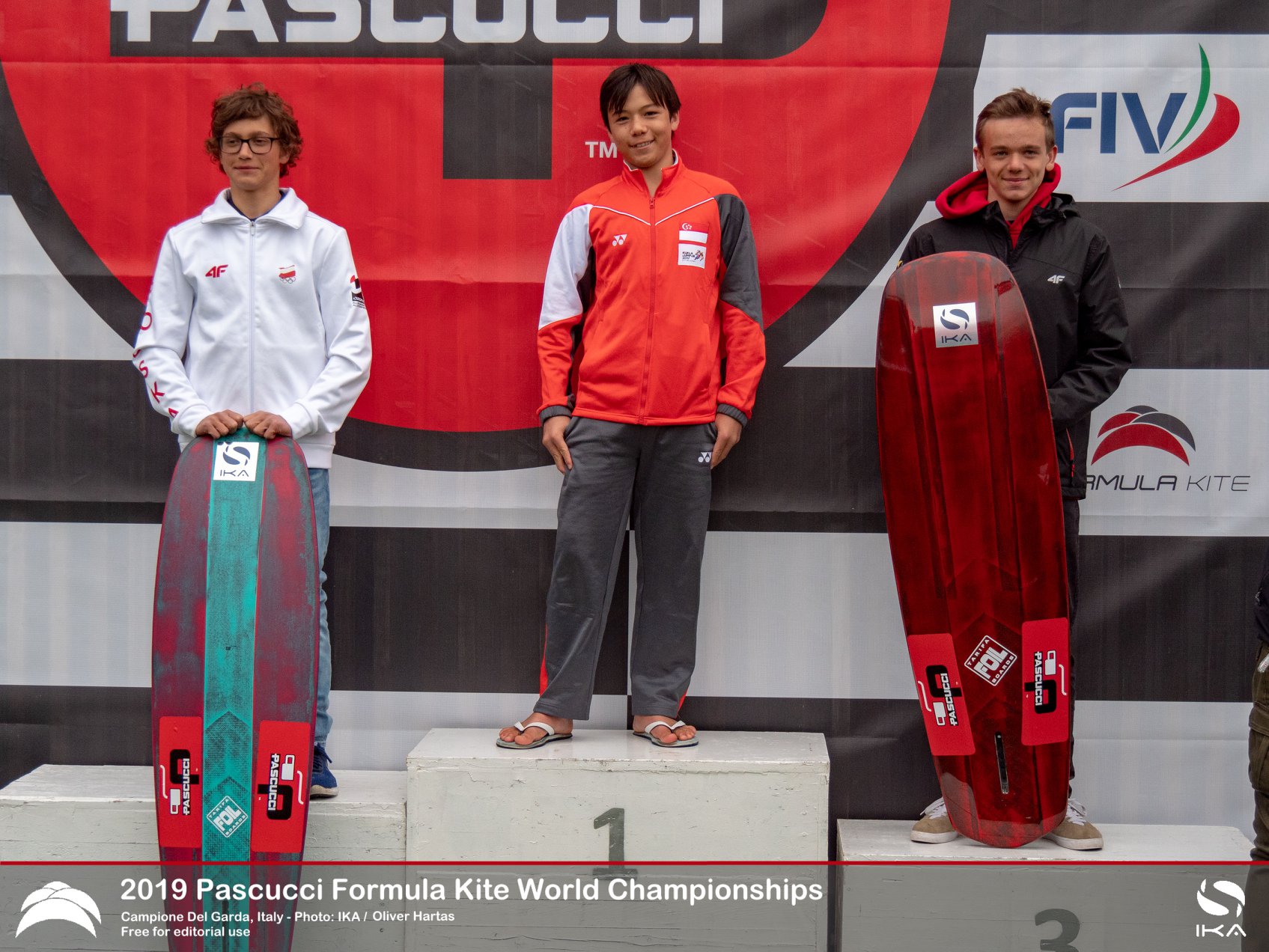 Men U16
1 Maximilian Maeder (SGP) – FLYSURFER
2 Jakub Jurkowski (POL)
3 Michal Wojciechowski (POL) – FLYSURFER
Men U19
1 Arthur Lhez (FRA)
2 Oliver Hansen (DEN)
3 Scott Whitehead (AUS) – FLYSURFER