Thanks everyone and special thanks to Michael Lamm and Benni Boelli who made this project possible, for the amazing interaction on our FLYSURFER Kiteboarding April's Fool news! We summarized some facts on this crazy kite:
The kite is real and flies

No photoshop was used in any of the images/video

The product launch & product text were fake

The VMG 13³ is not for sale
Of course our R&D department is proud of the great exposure this kite has received and will continue to develop products that are #aheadofitstime
Hard work pays off! Intensive cooperation between Benni Boelli and Peter Müller over the last few months has fruited in a purebred racing machine. FLYSURFER brings the brand new VMG 13³, stun the competition into submission.
Registered for the upcoming race season, this purebred racing machine puts everything else in its shade and catapults our FLYSURFER athletes to the pinnacle of competitive sports. Admire the first pictures for the public, a big step into the future, the real game changer, now by FLYSURFER!
"I've raced many kites before and have been able to compare the up & down wind performance in countless GPS recordings, but this 'thing' is off the hook!"
Peter Müller, Research & Development skywalk Paragliders
| | |
| --- | --- |
| TECHNOLOGY | Closed Cell Foil Kite |
| SKILLS | Professional |
| SIZES | 13 |
| TERRAIN | |
The brand new VMG – do you have the balls to ride the real game changer?
// EASY HANDLING
// INSANE DEPOWER
// AUTO RELAUNCH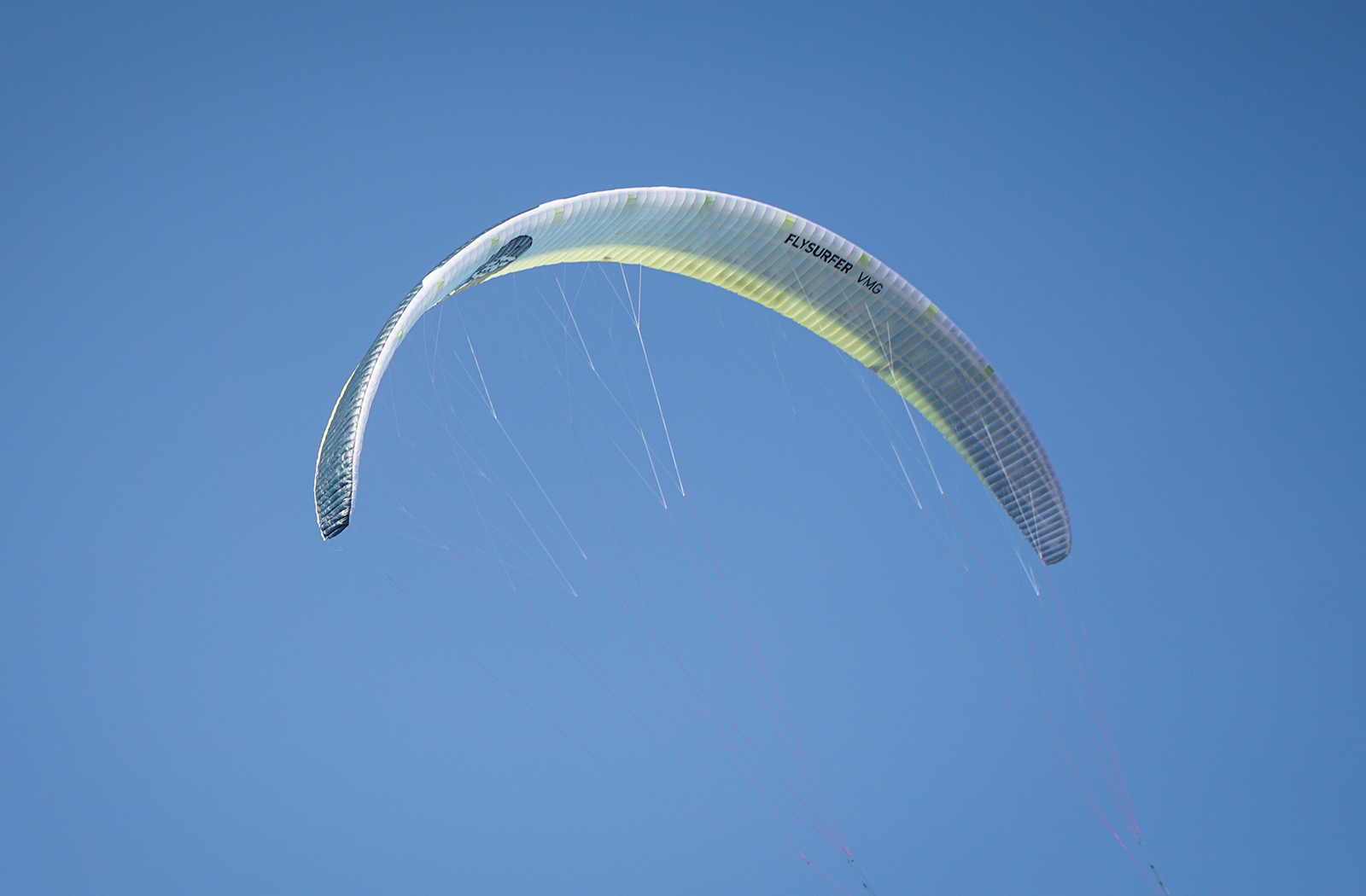 Lucky number 13
The threatening presence of this highly advanced kite will demotivate the rest, here are the facts: Aspect Ratio 13, wing span 13 m, square meter 13. Scare the shit out of your competitors.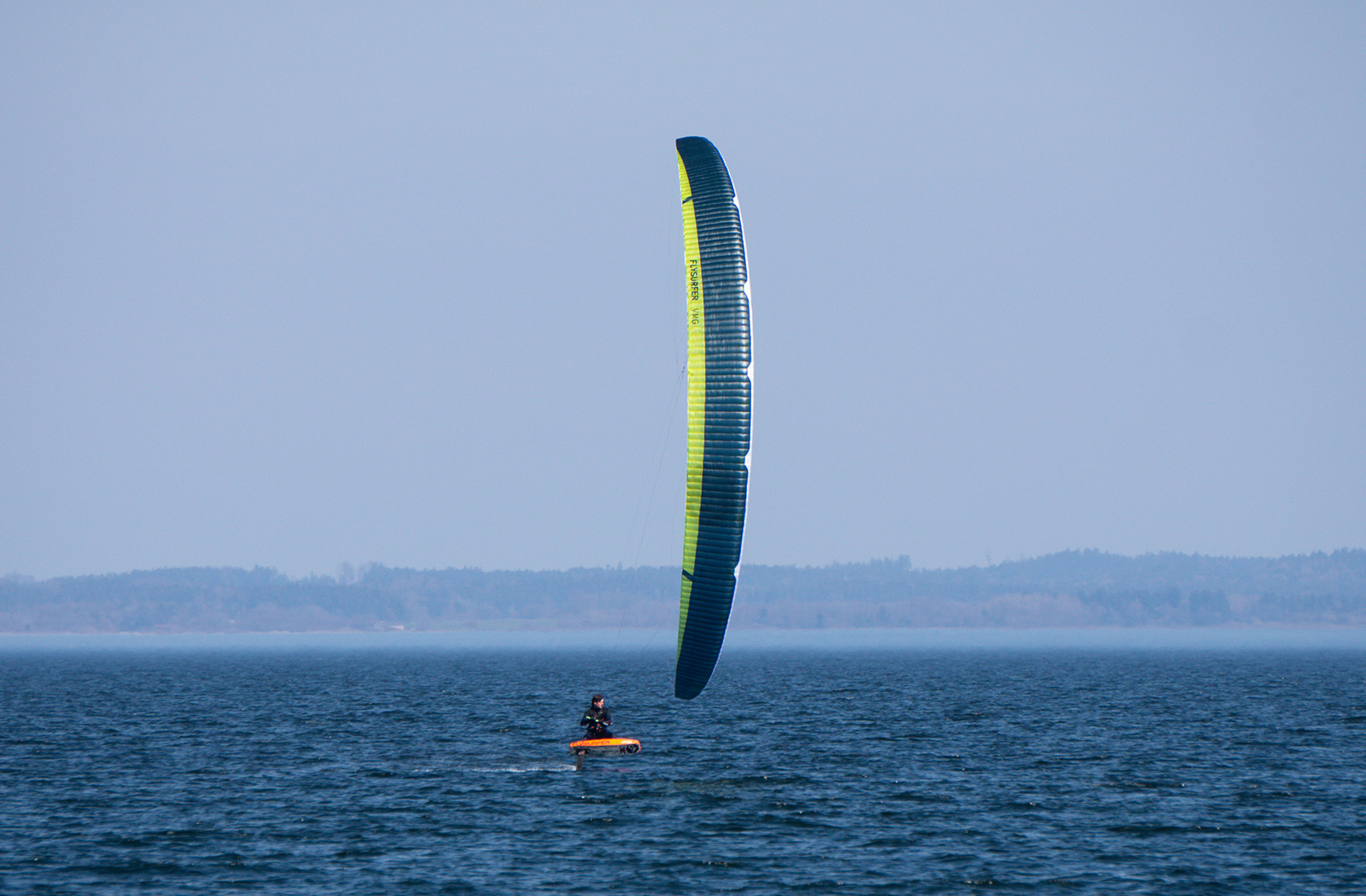 Imagine the impossible
Even your grandma reaches the upwind mark faster then you with this purebred racing machine. Finally you can buy a guaranteed world champion title, simply choose to ride the real game changer.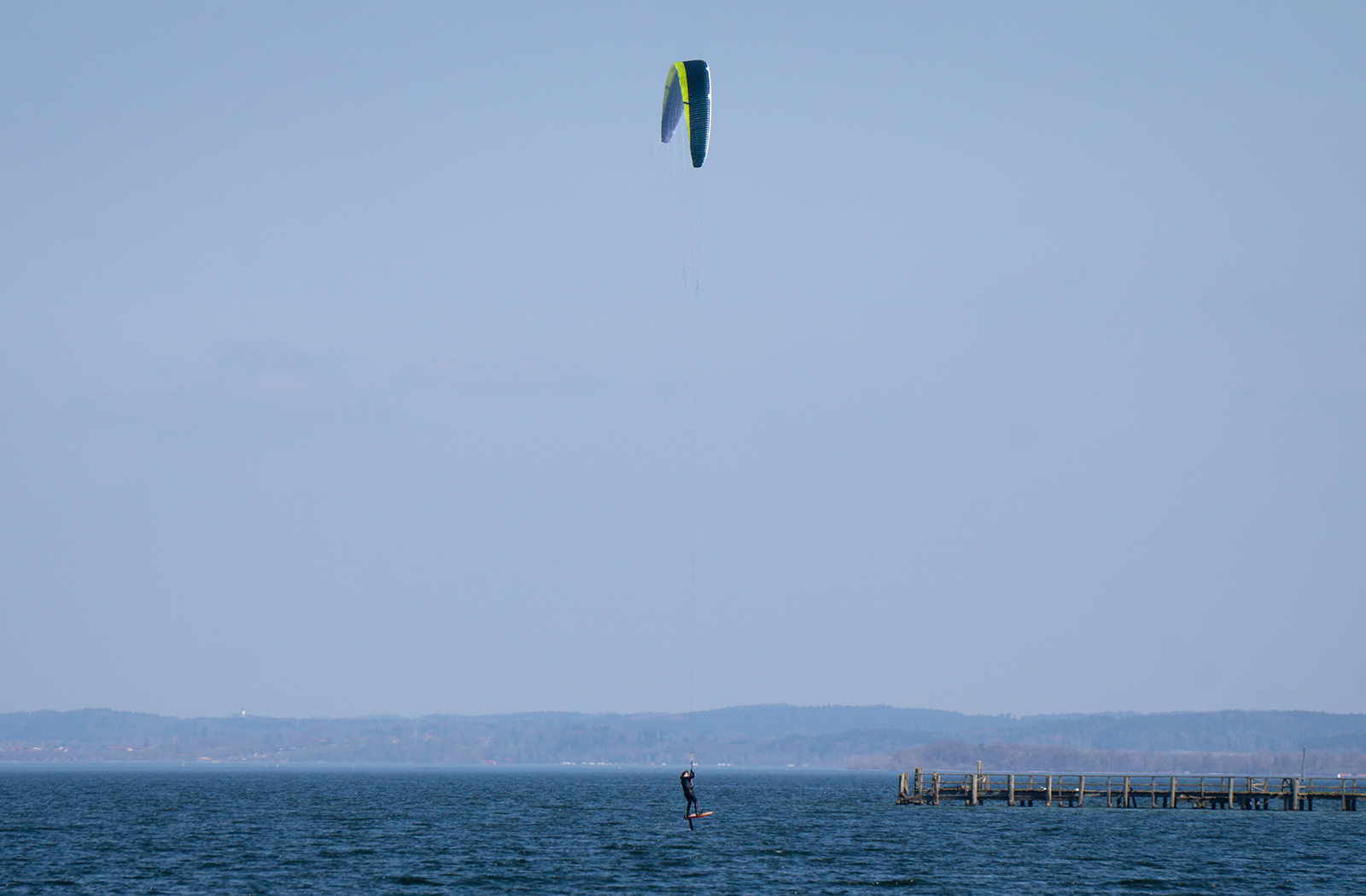 Countless cells
Honestly, we built as many cells as possible to reach the ultimate performance. How many do you count?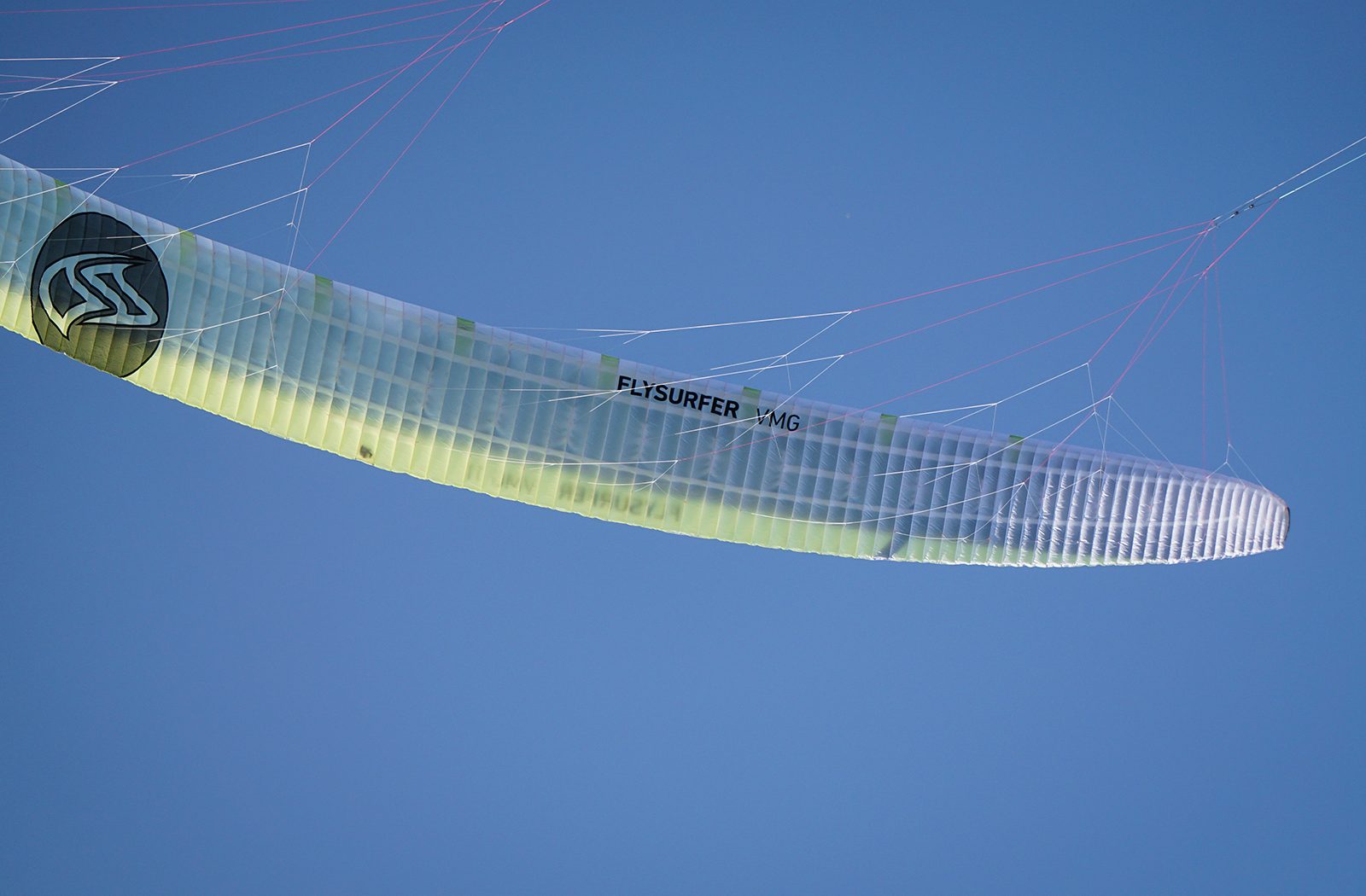 3-Level Bridle Design (A, B, Z)
A-Level stability, B-Level safety and nothing locks you in like our specialized Zorro-Level brake system.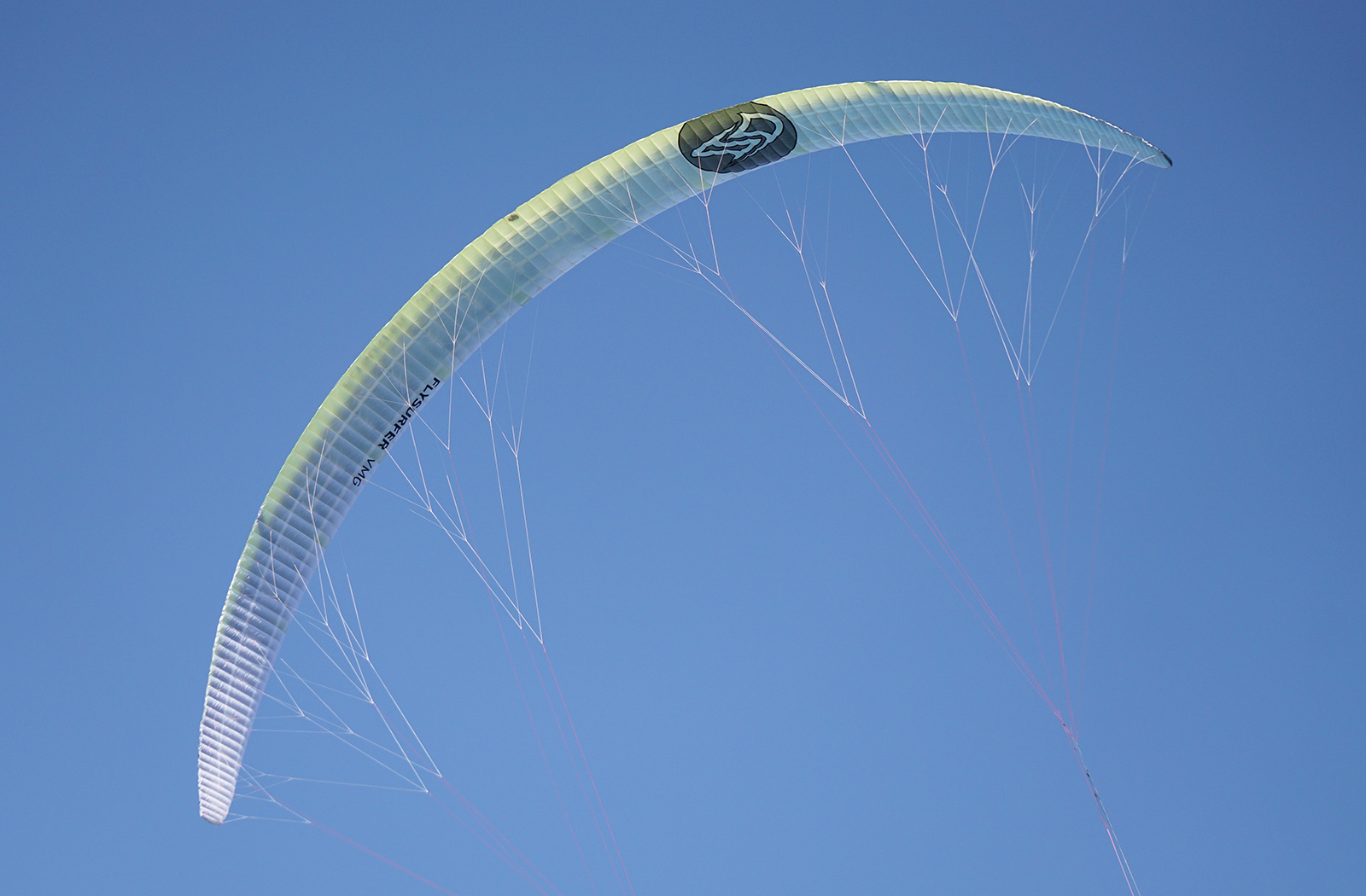 Hyperspeed mode
Backstalls like hell to improve your downwind angle.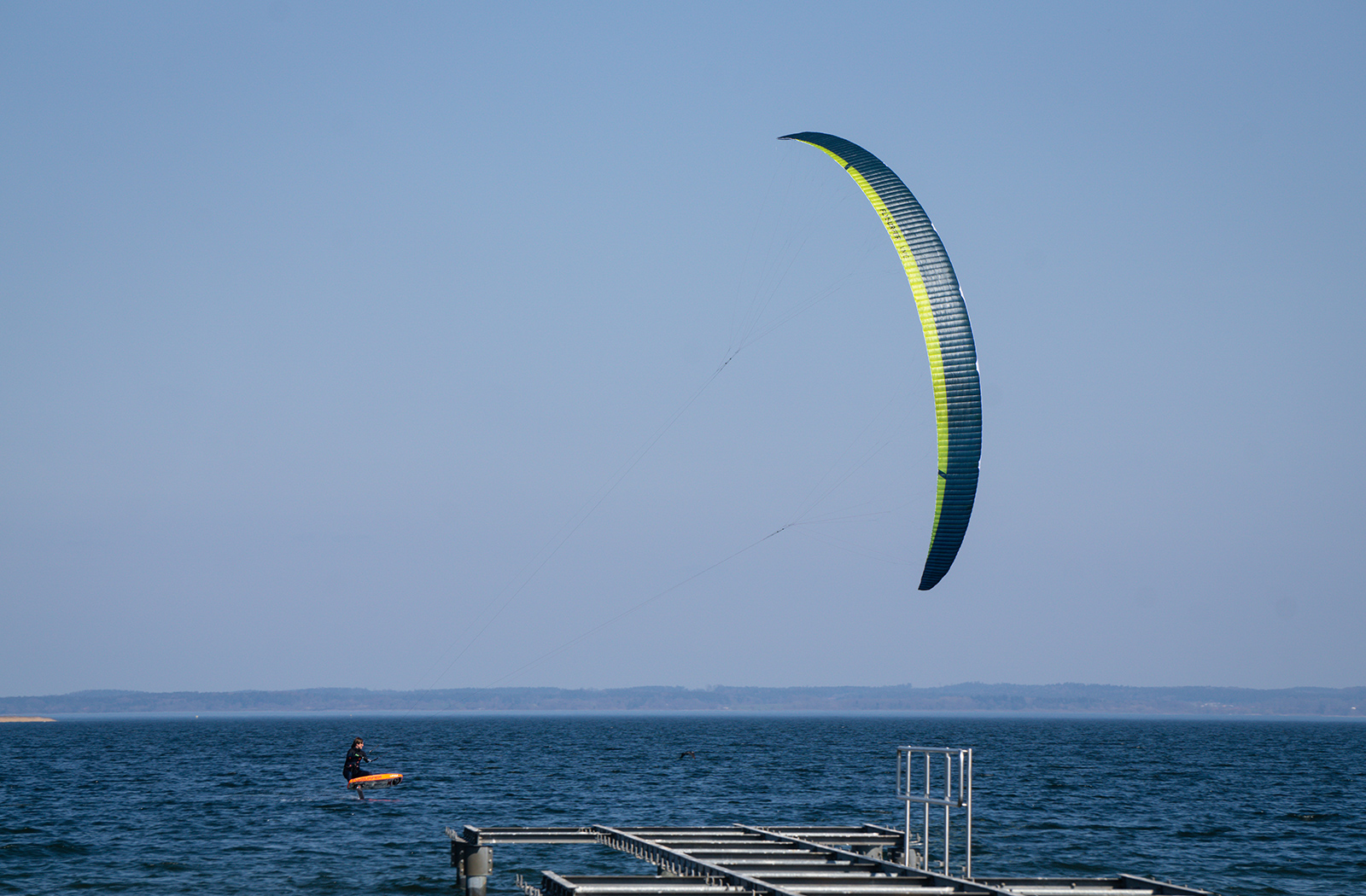 One kite fits all
We pulled off a miracle, with the insane depower, you have access to 4 – 40 knots no problem.