Starting December 2016 Jose Fazio will be the official rep and agent for FLYSURFER Kiteboarding in Latin America, together with FLYSURFER International, Jose will work and focus on 3 key aspects: kite schools, kite racing and recreation to give FLYSURFER that extra push for the Latin American kiteboarding market.
A simple webpage is online already; http://www.flysurferlatinamerica.com
Through Facebook – https://www.facebook.com/flysurferlatinamerica
and Instagram https://www.instagram.com/flysurferlatinamerica
Jose will show the activities of him and our FLYSURFER partners in the region.
Adding to this we will have a Spanish version of the http://www.flysurfer.com website in which customers will have the opportunity to get the info they need about our products in their mother language.
We are very happy to start working more intensively with Jose on this new project and collaborate together to develop FLYSURFER in Latin America.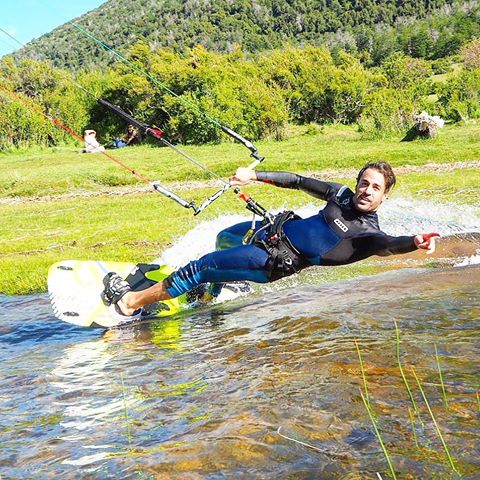 A short introduction about Jose:
FLYSURFER Kiteboarding is very happy to welcome Jose Fazio to the team. With Argentinian roots, Jose is a lifelong athlete that has competed at the highest level in many different sports, and has been involved in the kiteboarding industry for many years. He is well known internationally for his positive nature, good business sense, and riding ability. Jose has been in collaboration with Olympic Committees and International Federations for the last 10 years.
He was also a founder of a National Federation in Argentina, which he is still actively involved with. Jose has worked in marketing and advertising and has navigated other diverse roles in the industry. He also has experience as a kiting athlete for many years, competing in international snowkite and kiteboarding events.
Jose will represent FLYSURFER Kiteboarding as the Latin America agent. He will implement a new sales network and direct all sales and promotion within the Latin America region. Jose is in charge of bringing a new ordering system to retailers, while building a team of riders to ensure that FLYSURFER Latin America is well represented in all corners of the region.
Commenting on his new role;
"I am thrilled to join this great team with such an amazing passion for the sport and drive to innovate day after day."
FLYSURFER Kiteboarding is confident that Jose will be an excellent addition to the work force and a great ambassador for the brand.