Sustainable product cycles are our USP (unique selling proposition): since the FLYSURFER foundation, we have avoided overproduction of our products.
High durability and the best possible quality are the fixed points of the requirements for our kites, wings, control bars, and boards. Long-term partnerships with suppliers and production sites are crucial to achieving these goals. Not only the technical steps of the process but also the people play a major role in the development of a FLYSURFER product.
After more than three years, the STOKE has been systematically and fundamentally changed to give its users the greatest joy for as long as possible.
Why was the STOKE revised?
After more than three years, it was time to redefine our 3-Struter. We are convinced of the concept of the all-around LEI kite and have given the new STOKE better freeride/wave characteristics. Our athletes and kite schools have tested the product for long-term use in many places with different conditions. The feedback was instrumental in the changes, where we were not only able to decisively improve the flying characteristics, and the kite's weight, but also it's quality.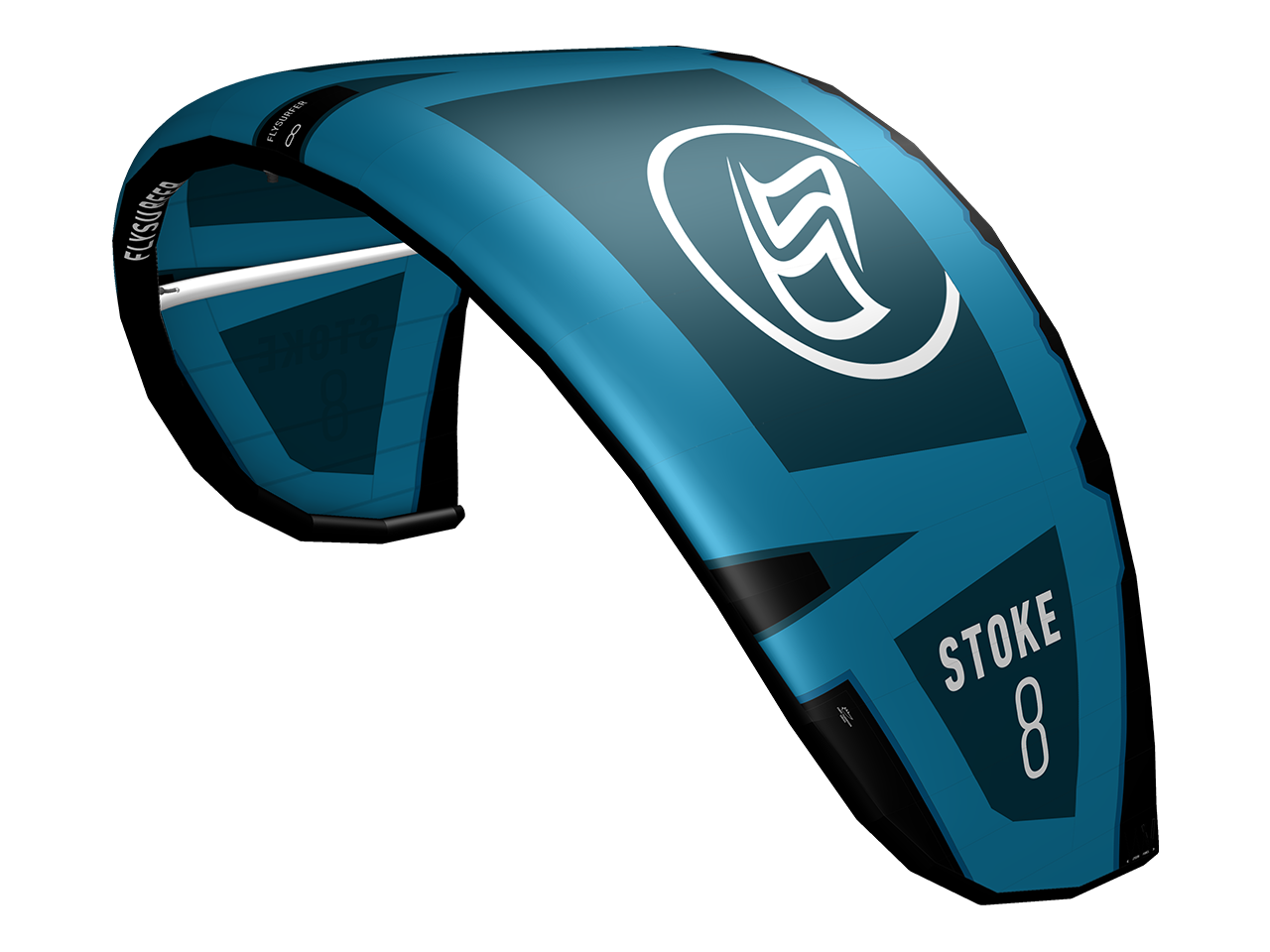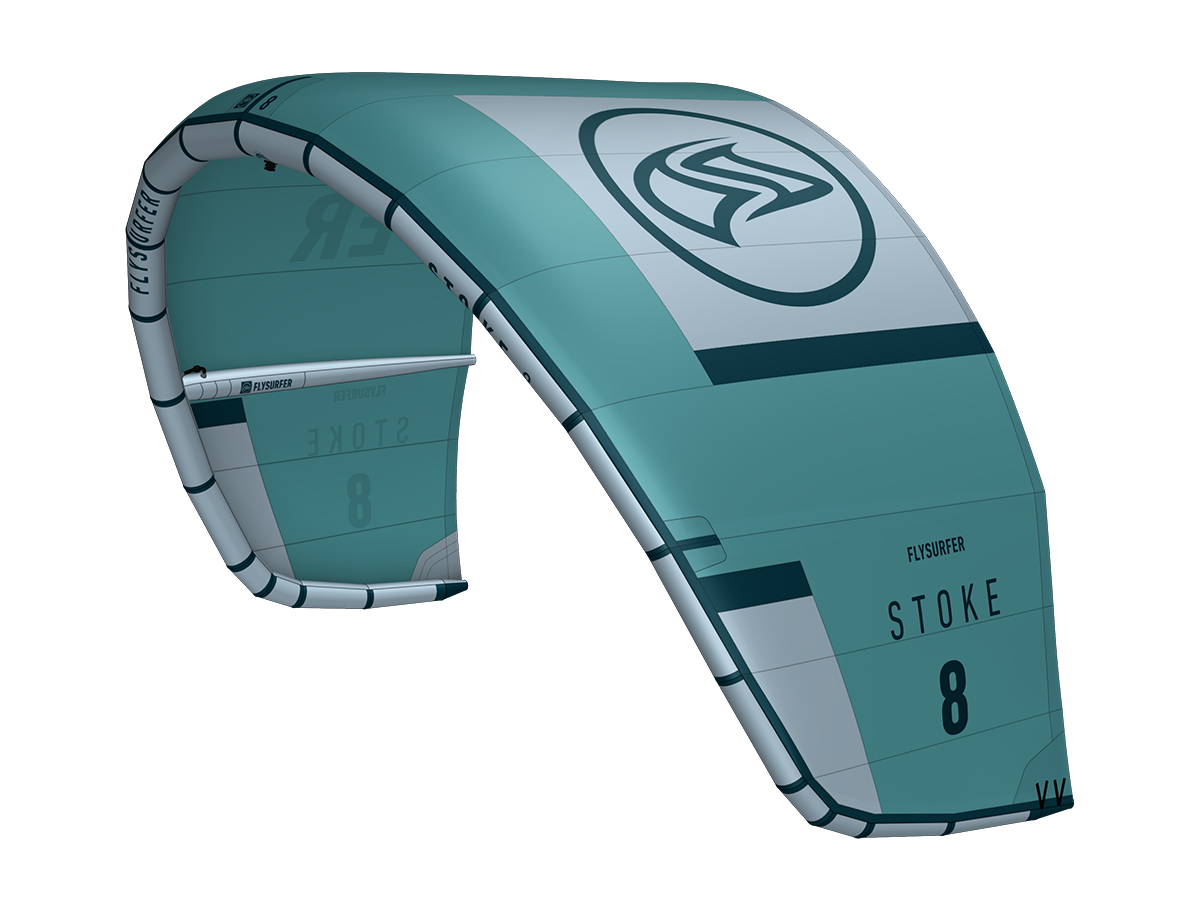 What are the technical changes?
The desire for a light kite was enormous, so weight optimization was the focus of the design change. We use a triple ripstop fabric specially developed with new partners, which offers the best compromise between durability and weight for our application.
We designed a slim leading edge with lighter Dacron and bladder material that has withstood our long-term tests. We have completely renewed the strut construction, improved the connection to the sail, and strengthened the strut ends. We repositioned the free-flow valves to save time while setting up the kite. The Trailing Edge now has a double layer of fabric instead of the Dacron reinforcements. We tweaked the following parameters for performance increase: outline, aspect ratio, and profiles.
The STOKE is significantly lighter, easier to inflate and deflate, and stands up to heavy use.
Who is appealed by the STOKE?
Everyone will be happy with the STOKE! The all-rounder lets you look good no matter where you are and what you are up to. It can be your first kite with which you progress or fulfill your dreams of mega loops, hydrofoiling, and big wave surfing. Of course, there are specialists in the various categories who can handle some situations better, but the STOKE is what kiting is all about, incredibly versatile!
How have the flight characteristics changed?
We can proudly say that we have decisively improved the turning, acceleration, power build-up, and depower. The reactive STOKE sits calm and neutral in the sky, its power can be precisely regulated. Its quickness guarantees fun and jumping, looping, or surfing big waves becomes easily accessible.
Most importantly, the STOKE always feels comfortable. No matter how many days you have already spent on the water or start kiting again after a long break, the kite feels immediately familiar.