SPEED4 8.0 & 10.0
Allround Performance
The Speed4 in 8.0 and 10.0m² are unbelievably versatile. Despite the enormous performance potential, the Speed4 is still suitable for beginners in the lower wind ranges but still a true air-time machine in the upper wind range.
| | |
| --- | --- |
| TECHNOLOGY | Closed Cell Foil Kite |
| SKILLS | Advanced + |
| SIZES | 8.0 / 10.0 |
| TERRAIN | |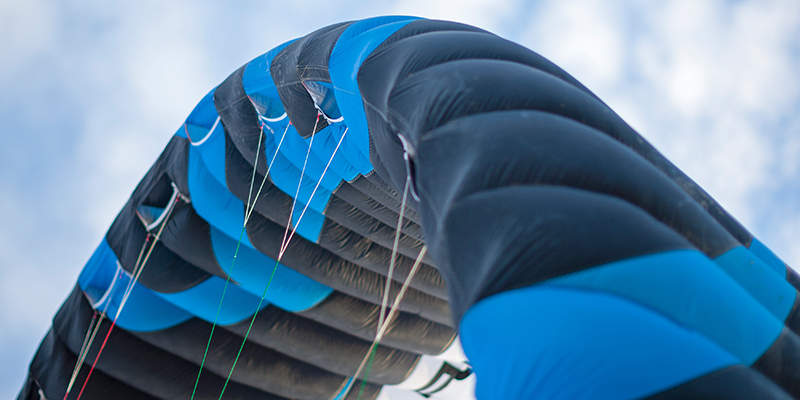 Rigid Foil Technology by Gin
Reinforcement of the front leading edge profile for increased performance and stability.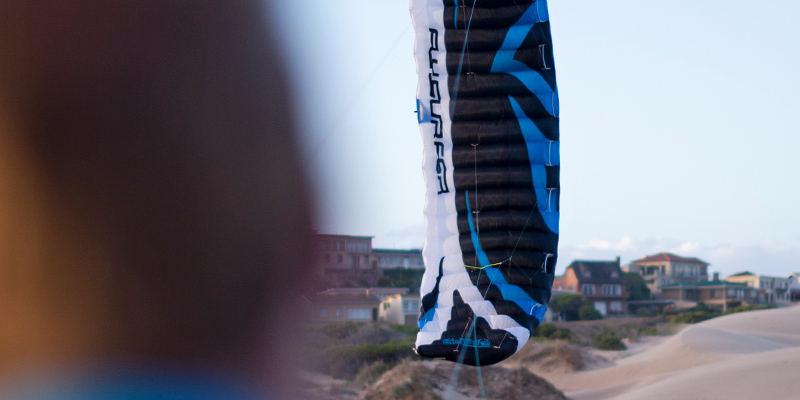 Smart Direct Airfoil
New flex-profile from extensive simulations for a shorter and more effective depower and quicker turning.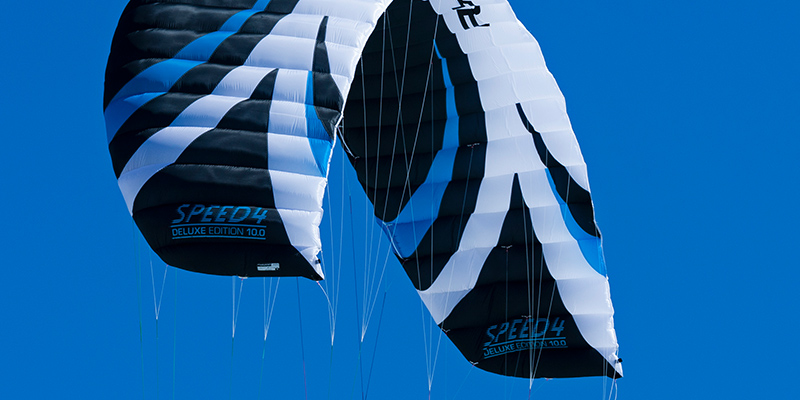 Minimized bridle
Just three main levels (A,B & Z) and new connection points have created a much simpler line system, which is lighter and has less drag.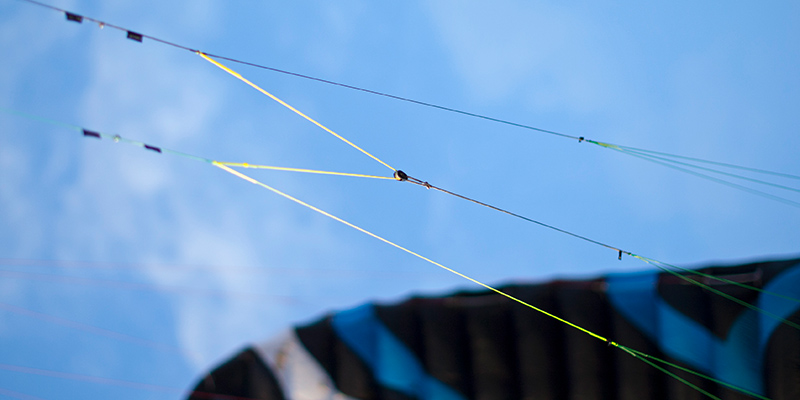 Simplified mixer
Just one pulley per side makes for easiest trim tuning for everyone.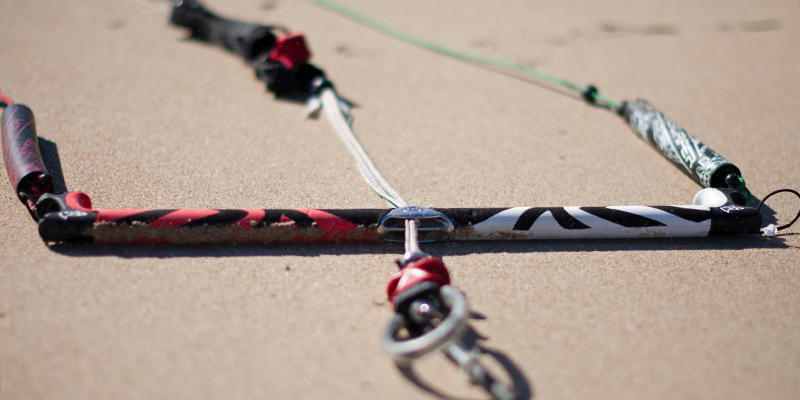 Infinity 2.0 Bar
The control bar for these small Speeds is the current Infinity 2.0 Bar in 50cm. The Infinity 2.0 Bar impresses with the easy and safe 2.0 Quick Release and it's 100% untwisting function.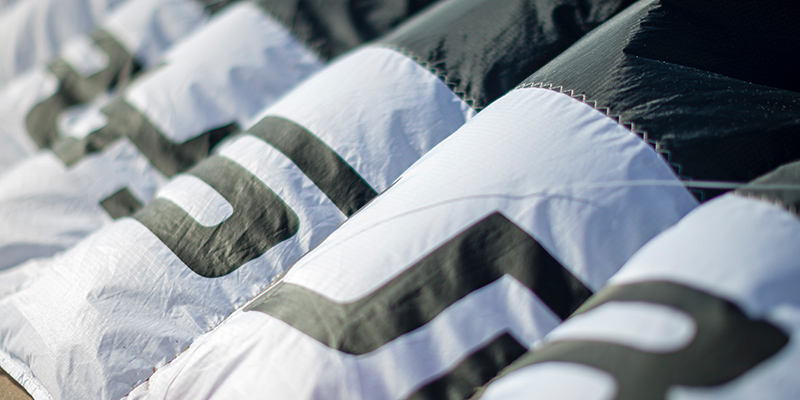 Deluxe cloth adds the following features (compared with standard cloth)
Flies in the lightest breeze (on water/land/snow)
Turns tighter and faster More stability
Better low-end performance
Lighter traveling
Smaller packing dimensions
There is so much that cannot be put into words, but instead has to be experienced. The Speed4 flying feeling is one of those things. More direct and faster turning performance, a glide ratio that you only experience with Speeds, the now extremely short depower throw, the lift, the control…We needed six months just for the fine-tuning the Speed4 in order to reach this result: It just feels plain great to fly a Speed4.
The Speed4 is a completely new development, based on a concept: A defined flex performance of the kite-profile. We achieved this with a new canopy construction and an extremely simplified bridle. Depowered, a reflexed trailing edge is formed with especially low lift and high stability. By pulling the bar down, the profiles bends and an enormous lift increase is created. This technology makes it possible to use a lighter construction with less drag, as well as creating highly effective depower and high stability while simultaneously maintaining short bar travel. The new construction is supplemented by a reinforcement of the leading edge for maximum flight stability in gusting winds and yet again-improved aerodynamics. The result is a kite that not only brings all the advantages of the Speed3 to the next level, but also steps up it's freestyle performance.
The new fabric colours of the Speed3 Coloured Edition not only impressed us, they impressed our customers as well. For that reason we will be sticking with these colors and color code system and will produce the Speed4 8.0m² in sunny yellow and the Speed4 10.0m² in cyanblue. The standard versions will remain red. Of course, the matching new Speed4 Bag is complimentary to round off the product range. The Deluxe Version with a classy gold logos and the standard version with a premium silver logos. Speed4 Gear GuideWe are proud of our new Flysurfer gear guide, too. It is packed with illustrations, tips & tricks. And is available in four languages (German, English, French and Italian). A big thank you goes out to Peter Goldbach from boardway.org, who contributed substantially to the concept, realization and implementation. Each kitebag has two separate gear guides included – one for the kite and one for the bar.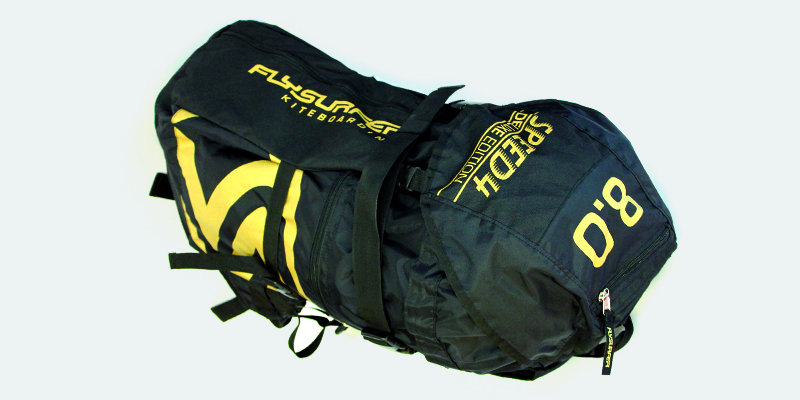 Total package consists of:
1x Speed4 Kite 8.0 or 10.0 m²
1x Infinity 2.0 Bar with 21m flying lines
1x Accessory Kit (including Safety Leash, Repair Kit, Suicide Loop, Sandbag, Depower line, Spare Part Lines and additional replacement parts.
2x Gear Guides (Kite & Bar separately)
1x Speed4 Bag
| SPEED4 | 8.0 | 10.0 |
| --- | --- | --- |
| Color | red / yellow | red / cyan |
| Area (projected) | 6.4 | 8.0 |
| Surface Ratio | 65...80% | 65...80% |
| Area growth due to powering up | 23% | 23% |
| Aspect Ratio | 4.85 | 4.85 |
| Cells | 29 | 29 |
| Line length (m) | 21 | 21 |
| Depth of the profile (cm) | 144 | 161 |
| Flat Wing Span (cm) | 623 | 696 |
| SPEED4 LOTUS | 8.0 | 10.0 |
| --- | --- | --- |
| Water - standard cloth (knots) | 14-30 | 12-27 |
| Land - standard cloth (knots) | 10-27 | 9-24 |
| Water - deluxe (knots) | 14-30 | 11-27 |
| Land - deluxe (knots) | 9-27 | 8-24 |
The Wind Range Chart is to be used as a point of reference. It is based on a rider who weighs around 75kg (165lbs.) Actual use will vary depending on your weight, skill level, board size and the wind conditions on the water or land. When choosing a kite size, always use common sense and always choose a smaller size if you are not sure, especially when using the kite on land.